The last year has seen a surge for glazed internal doors, with Berkshire, Hampshire and Surrey homeowners looking at ways to create broken plan living spaces and bring more natural light in the house.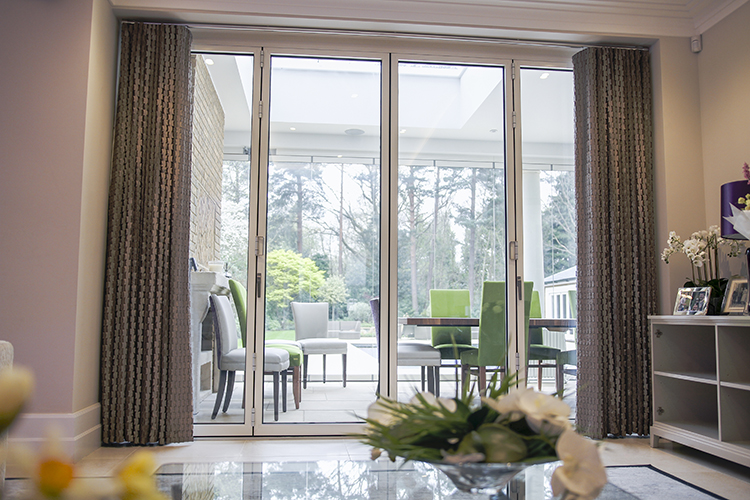 Glass has been the inspirational material for architects and property developers in the exterior design of both residential and commercial buildings for many years.
Glass represents an invisible border between two environments; not does only it brings light and airiness to both spaces; the light reflection also contributes to the perception of spaciousness.
In the ever-changing world of interior décor, one trend that has continued to grow during the months of the COVID-19 pandemic is internal glazing in the form of stylish glazed internal doors to separate rooms or to partition a space within a room.
For homeowners that favour minimalist interior design and sleek, clean lines, glazed internal doors offer the ideal option with enhanced aesthetics. The best characteristics that identify glass is transparency.
Replace an internal wall with fully glazed doors or partition and enjoy a sense of freshness and space. Natural light is a must-have feature that many homeowners desire for the benefits it brings, from the feeling of wellbeing to saving money on energy bills.
Whether you choose fully or partially glazed internal doors, they can be so much more than just an entry door – they can create luxurious living spaces that add the wow factor to properties.
If you are deliberating on replacing your solid wood internal doors with glazed internal doors, but are not sure if to choose glass room dividers, sliding glass doors, bi-folding doors or Heritage steel look  interior doors.
We have composed this blog article on popular glazed internal doors to help you decide your property's best choice.

Steel Look Internal Doors
It's fair to say that since we launched our range of Aluco steel look internal doors, they have been a huge hit with Berkshire, Hampshire and Surrey homeowners to add industrial chic to rooms and maximise natural light.
Industrial and minimalism is all the rage and is one of the most popular interior décor combinations; it blends modern aesthetics and industrial elements.
Designed to replicate traditional steel doors, the black frames and industrial-inspired bars of the Aluco and Heritage 47 collection enhances the glazed internal doors as an architectural element and are ideal for traditional heritage and modern art-deco renovation projects.
The beauty of steel looks glazed internal doors are the vibes of old factories and warehouses with simplicity and elegance to create a light, bright interiors in modern and traditional properties.
Steel look internal doors works with a range of interior décor from contemporary, rustic to mid-century modern they create a great focal point in living rooms, bedrooms and bathrooms.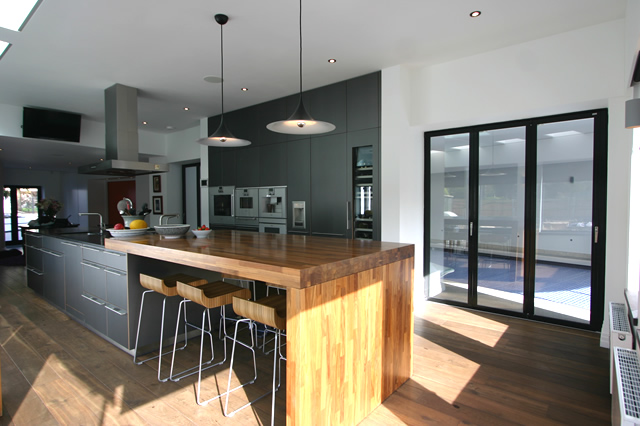 Bi-folding Internal Doors
A long- time favourite with homeowners, bi-folding internal doors are the perfect internal glazing solution for open plan living spaces and allow an abundance of light to flow into your home or office.
Bifold doors enhance the room's overall aesthetic when closed; they create cosy, intimate zones with privacy. And when open, they allow for seamless continuation between rooms and beautifully blend in with any interior design.
Elegant contemporary bi-fold doors, also known as folding or concertina door system and manufactured in different materials with or without integrated horizontal bars.
Depending on the size, you can choose the number of panels and the fold configuration.
They can be open from right to left or left to right; the panels slide and fold and neatly stack to one side of the room, making sure your home has an easy flow and feeling of openness.

Sliding Glass Doors
Floor-to-ceiling sliding glass doors create a stunning glass wall and can be used as a room divider to create a bright and contemporary feel and contribute to the perception of more spacious areas,
Large expanses of glass and ultra-slim sightlines are aesthetically pleasing and offer a minimalist look, which is why more homeowners are choosing internal sliding doors.
For a steel look industrial effect, glazing bars can be added to sliding glass doors to add a touch of timeless elegance aesthetic and enhance your living space's functionality.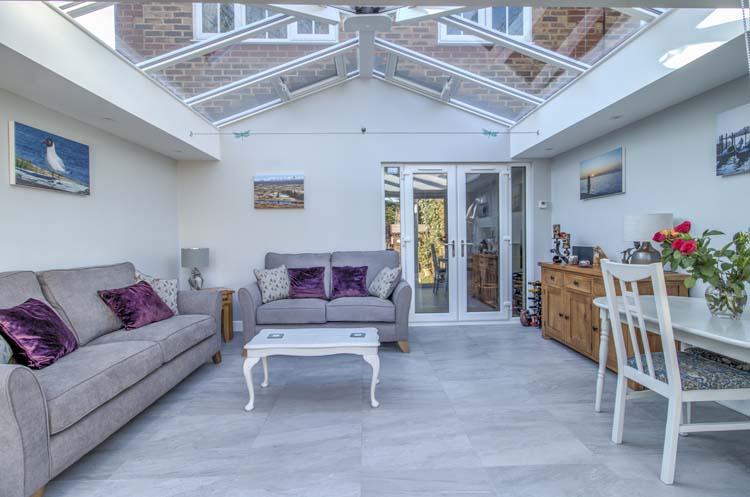 French Doors
White primed French doors will always be on-trend when it comes to internal glazing.
For homeowners looking for the classic features of period charm, French doors with horizontal and vertical glazing bars are reminiscent of the Victorian or Georgian era.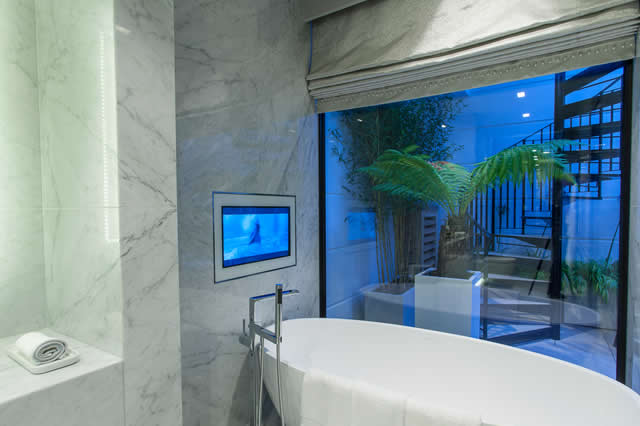 Glazing Options
Glazed internal doors can be designed in a range of glazing options from toughened or laminated glass for safety. For an element of privacy, frosted glass (sandblasted) finish to smart glass solution can be integrated, such as switchable privacy glass.
Thames Valley Windows boasts an extensive range of stylish high quality internal glazed doors, bespoke and made to measure. Contact us today for a free no-obligation quote.