Alu Clad Windows is also known as Aluminium Clad windows, or Composite windows have been growing steadily in popularity in the last few years for energy-efficient, new builds, eco-build or PassivHaus certified projects.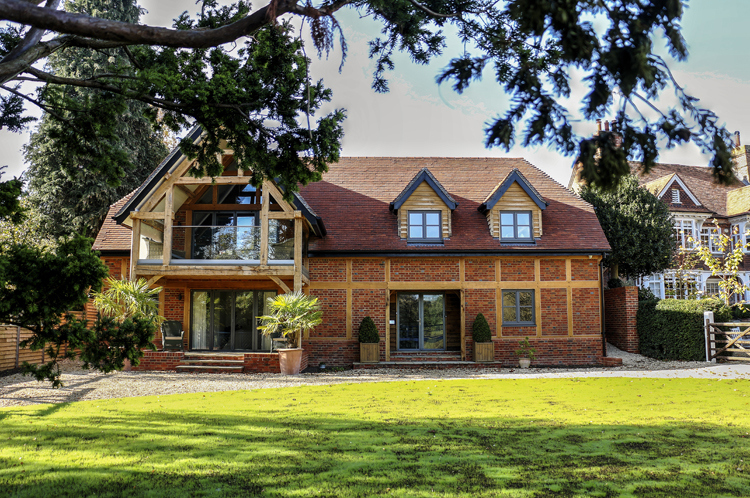 Windows and doors play a significant role in the thermal building envelope, letting in light and controlling sound and temperature. They provide the aesthetics and feel of both the exterior and interior of a property.
The natural warmth, authenticity and beauty of timber windows are why they have been a popular choice with UK homeowners for hundreds of years. They have featured in buildings since the 17th century they are aesthetically pleasing, environmentally friendly and quintessentially English.
Aluminium cladded timber window is the innovation in window design that brings traditional aesthetics to the 21st century. They blend modern technology and traditional materials. Natural wood on the interior offers the warm and inviting benefits of wooden windows, and the protective external aluminium cladding makes maintenance issues a thing of the past.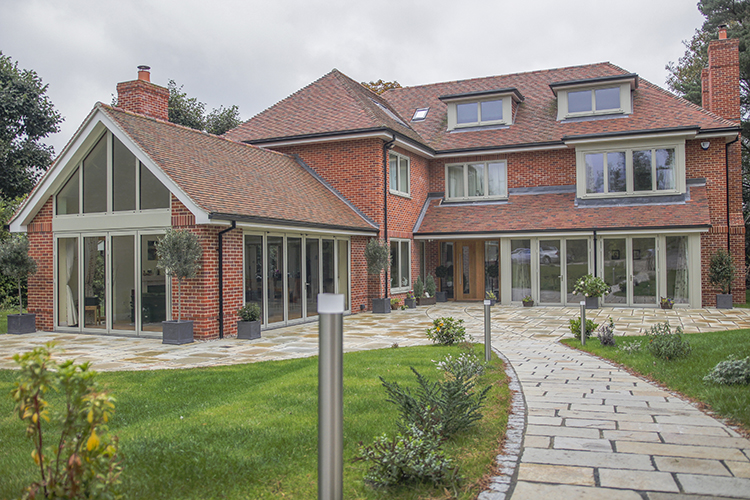 But, make no mistake; these Alu Clad windows have a modern-day edge to exceed all your expectations. Constructed using premium timber and aluminium, they feature an extremely sturdy window design that is resilient and durable.
If you are looking to buy new windows for your home and outstanding energy efficiency, sustainability and aesthetics are important to you then Alu Clad windows offer the perfect solution.
In this article, we will share some of our latest composite window installations in Berkshire, Buckinghamshire, Hampshire, Surrey and Oxfordshire.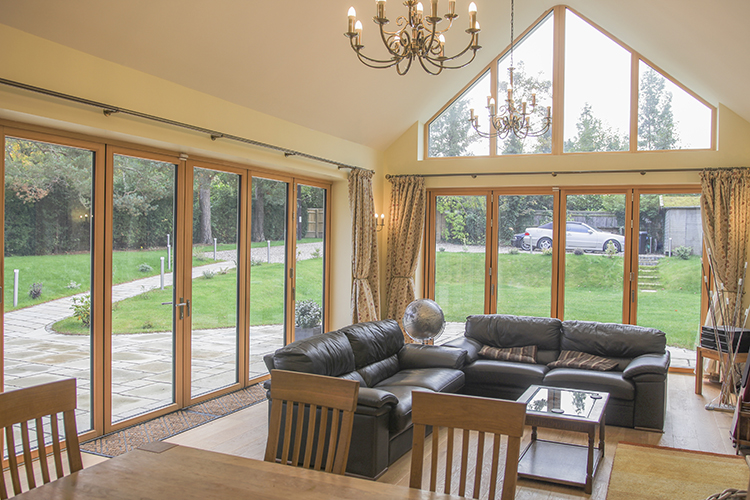 What are Alu Clad Windows?
The definition of "Clad "means "covered or dressed", and "Alu" is an abbreviation of aluminium. Meaning Alu Clad windows are authentic timber-framed windows with a weather-resistant powder-coated aluminium covering on the outside frame.
Our wide range of Alu Clad windows from Internorm and Solarlux is a low maintenance contemporary window solution manufactured with premium composite materials for unrivalled thermal performance and long-term durability.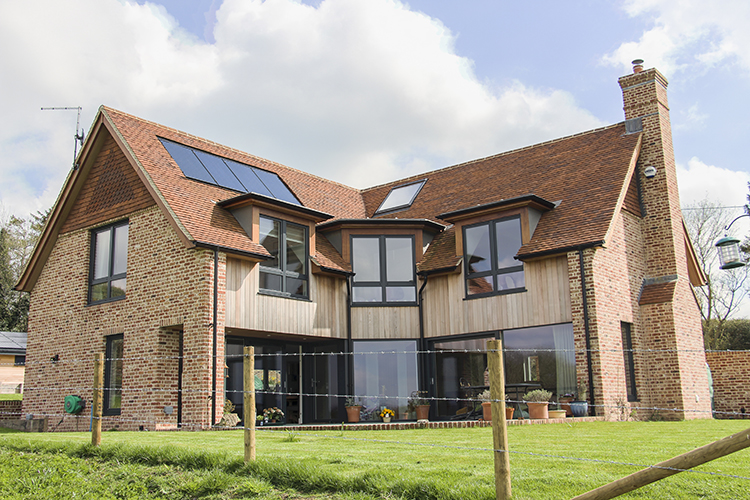 Internorm Alu Clad Windows: Classic and Contemporary Solution
Internorm is the pioneer leaders in window innovation and first designed timber/aluminium windows in 2001 for homeowners looking for a maintenance-free timber window.
Popular contemporary window solution among architects and self-builders when designing a modern new build or refurbishments.
Internorm innovative technology has designed the window so that the aluminium exterior protects the timber from weathering by sliding into the interior wood and allows it to breathe, helping to prolong the lifespan.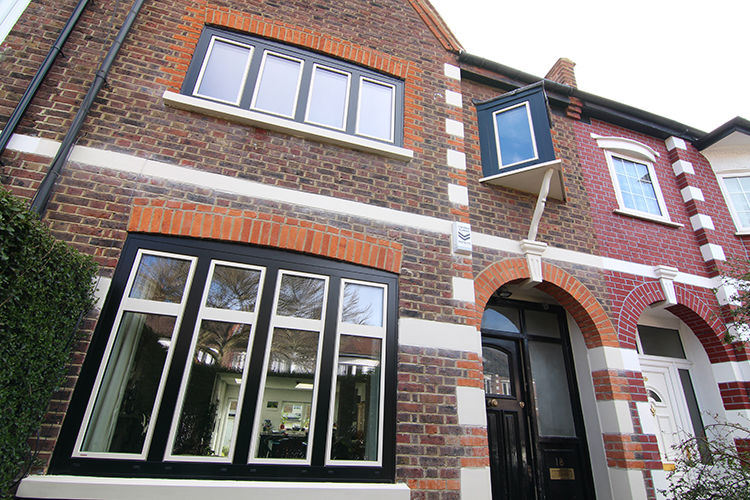 The maximum-security features, exceptional sound reduction, high-performance insulation, triple glazed as standard achieving U-values as low as 0.76 W/m²K make them the ideal option for eco homes with a focus on energy efficiency and low-maintenance
Internorm is renowned for its superior craftsmanship and offers minimalistic glazing solutions in Alu Clad timber windows & doors in various styles. Including outward/inward opening casement windows, fixed, tilt & turn, shaped windows, lift & slide door systems entrance doors. An array of glazing options and RAL colours allow you to design your windows and doors to the colour of your choice your exact requirements.
With up to 50% off the aluminium cladding, there's never been a better time to get a free no-obligation quote or Alu Clad windows with Thames Valley Windows! Contact us now to claim this fantastic offer and see how we can make your home energy efficient.