We are thrilled that the glass room extension we designed and installed in Reading has been featured in the latest Kitchen, Bedroom and Bathroom publication.
The Glass Room Extension article features several exciting elements to incorporate a glazed extension.
Timeless fusion – Combining traditional and contemporary carefully can produce a hybrid open-plan kitchen and living space that embraces the light and celebrates clean lines and Scandi-inspired living.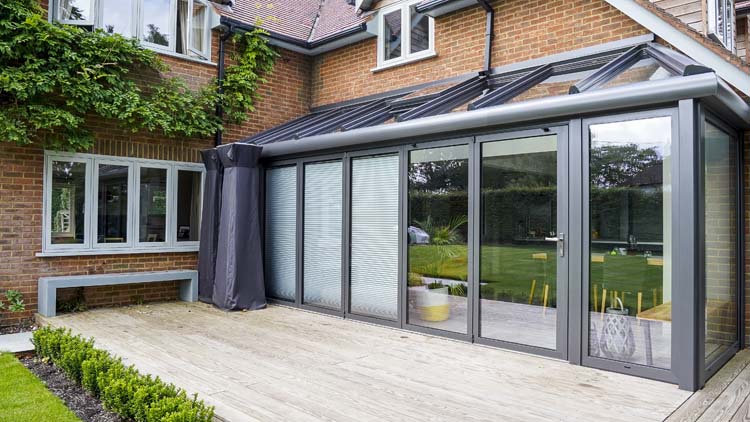 Attention to detail in this glass room extension brings a new dimension to the kitchen to create a contemporary and light-filled multi-use open-plan space
that is connected with the garden all year round.
If you would like to read the article and get some inspiration for your project, then pick up a copy of Kitchen, Bedroom and Bathroom today and find us on pages 47