Were you searching for porch ideas and inspiration? We're delighted that our grey timber front door we installed in Wokingham featured in Your Home March edition.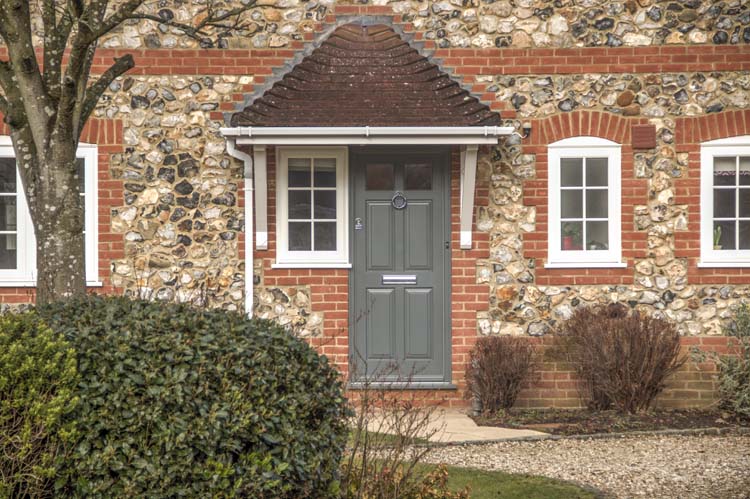 'Add a Practical Porch & Boost Kerb Appeal' is a well-written article featuring advice on extending the front of your property with a bespoke porch or porch canopy.
It is full of information and expert advice on setting a budget, planning permission and the different porch designs to add character to your property,  from choosing an eye-catching front door and statement knocker and how to make a front porch into an outdoor oasis.
The importance that the porch design is in keeping with the architecture of the property and the benefits of a porch for additional storage space. To the significance of choosing thermally efficient windows and doors, to ensure the porch is built to high standards. How lights inside the porch or a sensor light on the exterior will help to keep the entrance illuminated, and be an added security feature.
The latest trend for eco-friendly natural-looking porches made from sustainable timber has seen a surge in contemporary oak frame porches with columns.
The article also recommends Pinterest for more porch ideas and inspiration. Go buy your copy of Your Home magazine today!