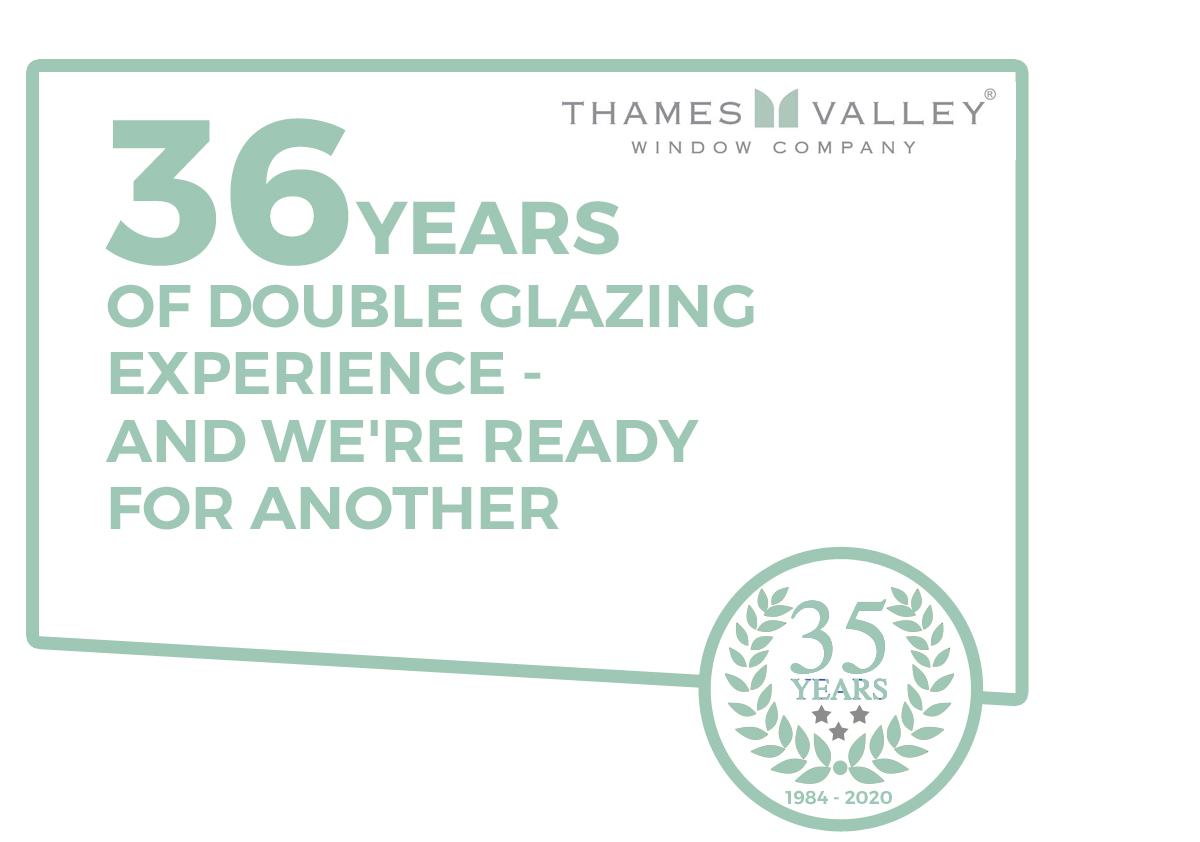 Delivering excellence from start to finish
If this is the first time, you have started to search on Google for "double glazing near me" or thought about replacing your existing windows and doors? Or are you looking to design a new glass extension in your home or maybe you need architectural glazing advice for a new build? We want to provide you with the reassurance of dealing with Thames Valley Windows.
We are local glazing specialists based in Bracknell, Berkshire, over the years we have earned a reputable reputation for our service and aftercare, which is delivered with care by knowledgeable specialists. They have gained the trust and respect of thousands of homeowners for always providing an attentive personal service in a professional and friendly manner from initial enquiry to the completion of your project.
Family-owned and with more than 35 years' experience within the glazing industry, Thames Valley Windows prides itself on delivering excellence across its vast range of high-quality windows, doors and glass extensions. With a customer base of over 30,000, this means a majority of our business is through word of mouth and customer recommendations and this is something we are very grateful of and committed to sustaining.
This year we celebrated becoming a £100 million turnover business since we established in 1984, as small independent glazing specialists this is a huge achievement of which we are very appreciative that we are a trusted name within the industry. This milestone has only been possible with dedication, perseverance, innovation and most importantly customer satisfaction.
One of the driving factors behind our company is staying true to our values and company ethos.
We look after our customers from start to finish, from suitable product choice and design, property surveys through to final installation, the highly knowledgeable and experienced Thames Valley Windows team promises the highest standard of service for homeowners, architects and developers.
So whether you are looking to improve energy efficiency with double glazed windows throughout your property or to increase security with a new front door, then we are here to help provide an outstanding glazing advice service and free no-obligation quote?
Our local Bracknell showroom provides the perfect environment to browse the many options available, compare products, and experience the quality with expert glazing specialists guidance on hand to help you make an informed decision.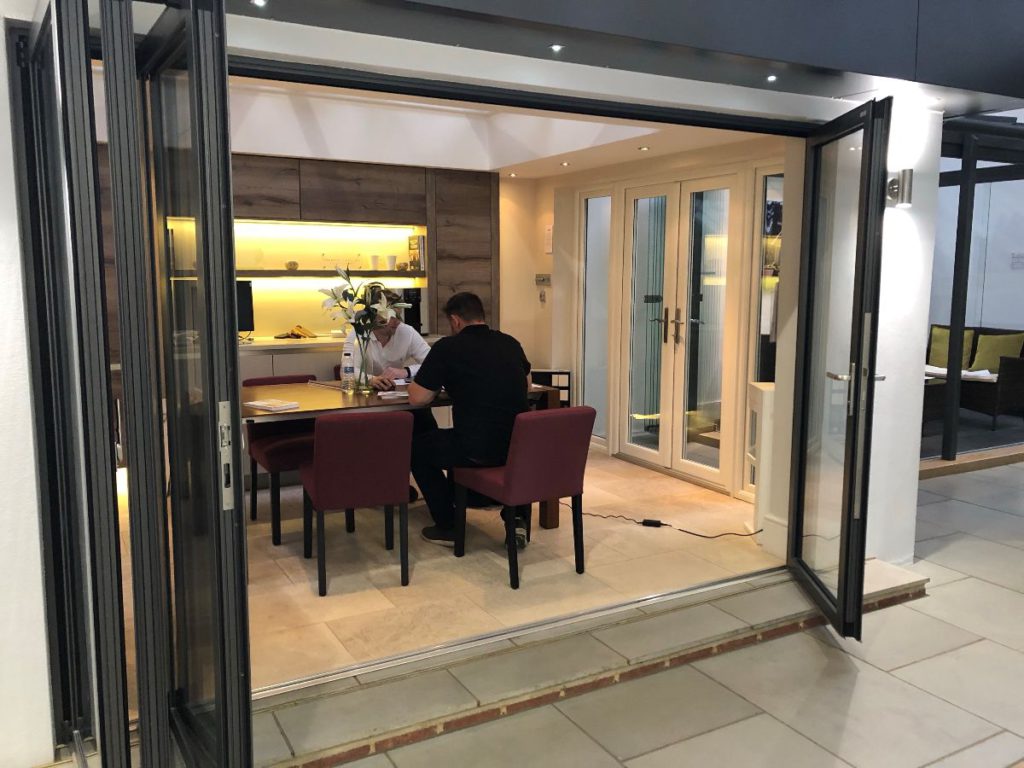 Over the decades, the way homeowners want to live in their homes has changed, glass has become the prominent design feature in energy-efficient new builds, home improvements, extensions and renovations. From the open plan living to the modern on-trend broken plan living, we can offer our inventive approach and design-ability with the latest development of glass and technology.
We can provide you with unique and stunning home improvement ideas that will enhance your home. If you are looking for the current industrial trend of loft-style living we can help with steel look internal screens or doors and advise with the process all in a way that's completely compliant with all the latest building regulations.
Our design and glazing specialists have the creative flair of turning your vision for your home into an initial concept. We work with you and can provide optional detailed full-colour three-dimensional visualisations that depict how the new windows and doors will look like for your home, based upon your requirements and criteria. Short of actually seeing the finished project, this visual reference aide is an invaluable part of the design service that will make your project as lifelike as possible. It will give you ample opportunity to perceive any design enhancement or revisions before installation and know that the decision you make is the right one.
Products to suit every type of Project
We're extremely proud of the products that we offer, and we always ensure that we offer the very best, & the latest innovations within the industry.
From heritage windows and contemporary glass walls made to fit any space to bi-fold doors, traditional casements, sliding sash and bay windows. There's a window style to suit all property types. Choose from period style leaded windows, perfect for a country hideaway, or the Contemporary Aluminium windows and doors for an indoor-outdoor modern living aesthetic.
With an extensive range of energy-efficient internal and external doors, bi-fold, large sliding doors and minimal windows, Thames Valley Windows can design, supply and install bespoke glazing solutions to period properties, new builds and renovation projects. The range extends to uPVC, contemporary aluminium to our conservation-friendly Timber alternative range from standard white to coloured and woodgrain finishes with options including secondary and triple glazing, smart windows, leaded designs and tilt and turn functions.
Our thermally efficient range of conservatories, Orangeries, glass atriums, winter gardens and roof lanterns are manufactured from high-quality materials in a variety of colours, shapes and styles. The perfect home extension to add light and living space into the home for a stunning, light-filled interior designed to be enjoyed all year round.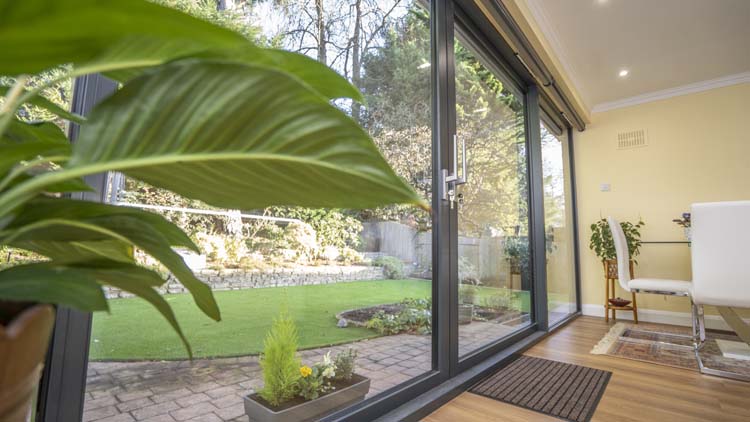 Portfolio of Happy Customers
We are delighted with our extensive portfolio of architectural glazing projects, and over 300 Trustpilot reviews, this highlights how pleased our loyal customers are with our service and expertise in glazing to create homes full of light and style.
We have enabled thousands of homeowners to live their dream lifestyle in their own home all across the South East, in Berkshire, Buckinghamshire, Hampshire, Oxfordshire, Surrey and surrounding areas including London and West Sussex.
No matter the size or design of a residential home or commercial glazing project if you require new or replacement windows and doors, let our glazing specialists find the right glazing solution for your projects! We're not limited with our products and each project is bespoke and unique, just like our customers, we would love to hear about your ideas contact us today online.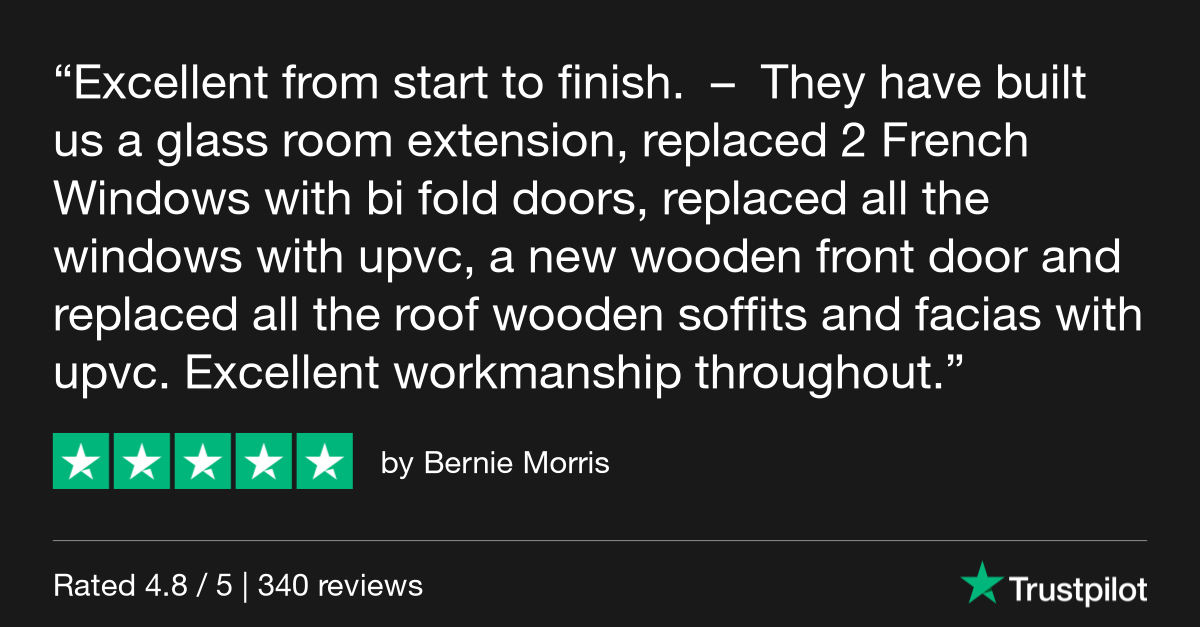 Mission Statement
Thames Valley Windows was founded in 1984 by two brothers with a vision to bring about change in the double-glazing industry and provide consumers with a more personal and customer focused approach that national companies weren't offering.
We have committed to providing products of the highest quality at affordable prices, that add value and enhance properties and lifestyle. Still, family-owned and managed we are delighted to be entering our 37th year of business.
Over the years we have continued to deliver an excellent service and have put a lot of emphasis on architecturally led design and product innovation. As glazing specialists we believe it is this that has kept us at the forefront of our competitors through economically challenging times. Despite our constant evolution, we have always maintained the same core value, Customer Service.
Our continued growth and success would not be possible without the commitment and hard work of our team; we have many longstanding members of the team that have over 25 years of service. We endeavour to provide an enjoyable working environment so that everyone can look forward to coming to work and are passionate about what they do.
What we are most proud of is the end result, we strive to ensure that our customers are satisfied with their installation.
Ryan Schofield, Managing Director, Thames Valley Window Company.