As part of our promise to deliver more choices, we're pleased to introduce the new APEER44 front door range.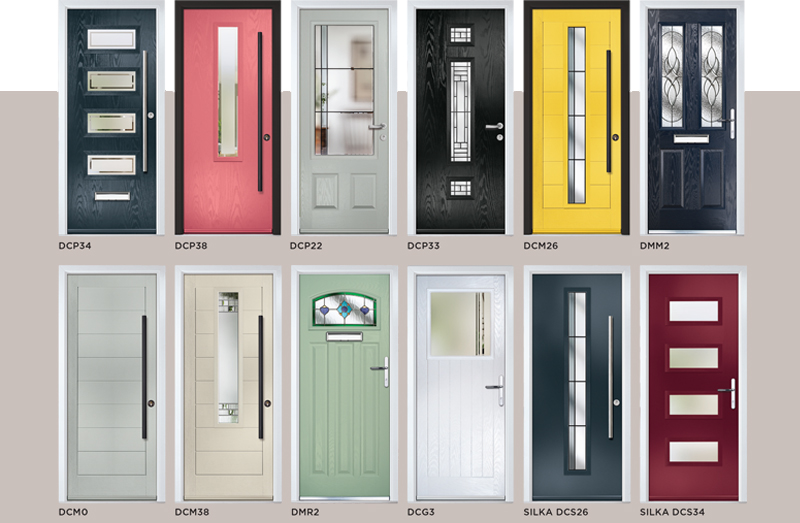 The new Apeer44 composite door range combines exceptional design and skilled craftsmanship with outstanding weatherproofing and thermal performance that you can expect with all APEER products but at a highly competitive price.
Apeer may be better known for our award-winning Apeer70, Double Rebated 70mm doors, but with the current cost of living crisis, there has been a demand for a high-quality single rebated 44mm residential composite door range with all the features we know our clients love to add.
Exciting News About Apeer Front Doors
Here at Thames Valley Windows, we don't offer sales, but we are delighted to pass on an exclusive
 Apeer February Promotions
 for
Composite Front Doors
 On any order placed before
28.02.2023
* Offer excludes existing orders
Free A++ Upgrade on Apeer70 Doors

Spend less on energy bills with Apeer's newly rated A++ Energy efficient composite doors.
An Apeer A++ door is significantly more efficient than a timber core door.
It offers a much better U-value and energy rating when compared to a timber core composite door. With our 70mm thick, double rebated construction, you can immediately see and feel the difference.
Two complete weather seals help prevent leaks and draughts in even the harshest weather, helping you reduce costly call-outs.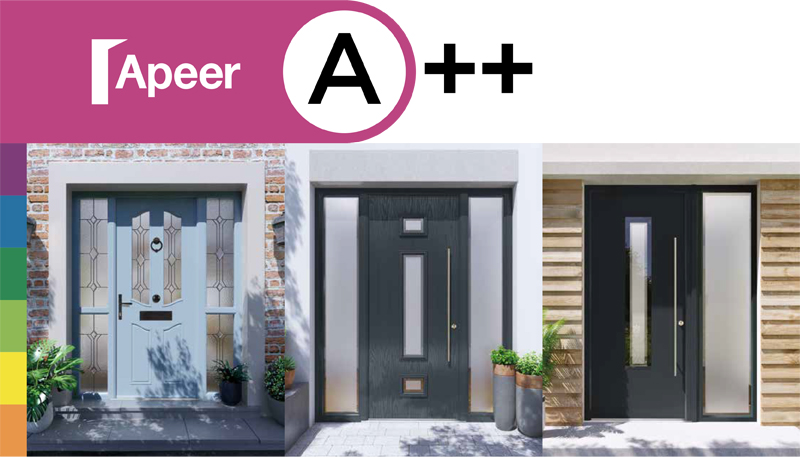 How Have Apeer, Made an A++ Door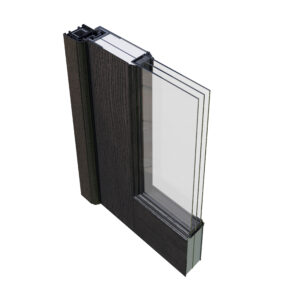 To achieve an A++ door, a sheet of low emissivity, energy-saving K-Glass is placed on either side of the triple glazing unit, the decorative glass panel in the middle.
A++ Front doors are a free optional upgrade on any Apeer 70 door ordered before 28th February 2023.
For a Limited Time, Save £150 on an Apeer44 Front Door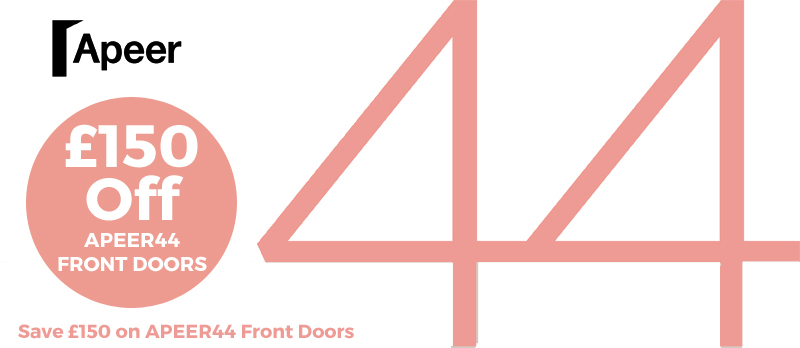 For a limited time, you can SAVE £150 on any Apeer44 door ordered before 28th February 2023
Get in touch
If you have any questions, our designers can help via phone at 0800 181 698 or contact us online or perhaps you would like to download a brochure.
* Terms & Conditions
This offer applies to our range of Apeer44 and Apeer70 front doors. Offer excludes; existing orders,  Minimum order of £1,000 ex. VAT. Closing date: Midnight on Tuesday,28th February 2023.