Press Release – October 2021
Maximise daylight by creating bright and uplifting spaces in the home with leading glazing specialists, Thames Valley Window Company's range of composite, aluminium and timber glass roof lanterns and lights.
Benefitting both mental and physical health, sunlight plays a huge part in our overall well-being. With the clever architectural design, roof lanterns allow natural light to flood the home, adding daylight to rooms previously drenched in darkness. Bringing energy into the home and creating uplifting spaces, a rooflight or a few scattered ceiling lanterns can hugely enhance a property

rooflight considerations
"Adding a rooflight to an existing roof requires a lot of structural consideration and more often than not would require the existing roof to be replaced, or at least
reinforced with additional joists or steels to take the weight of the proposed glass.
It would require a structural engineer to look at it to provide calculations and a
suitable design. You're unlikely to need planning permission, as the work can usually be carried out under permitted development, however, this is subject to the location, position and age of your property. The work would require a competent builder or roofer to prepare everything prior to the fitting of the rooflight along with a
FENSA registered window installer to ensure the work is carried out correctly and complies with building regulations."
Ryan Schofield, Managing Director, Thames Valley Window Company.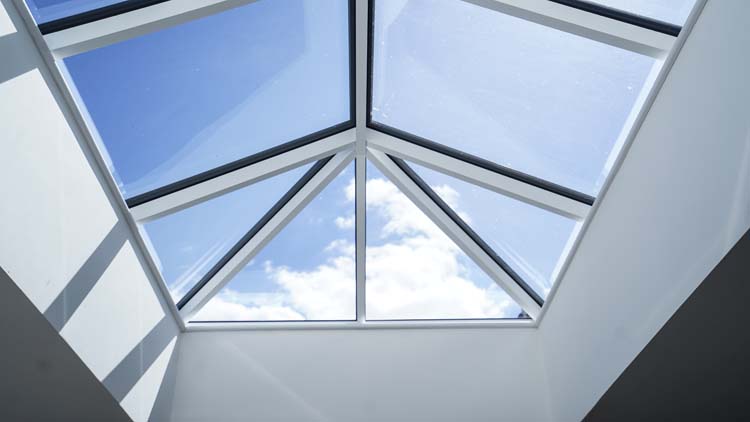 Enabling natural daylight to flood the home, a roof lantern can be positioned on any side of the building.
For a light and sunny kitchen, adding glazing to a south-facing aspect will ensure brightness all day long. For rooms that are naturally darker, incorporating a roof lantern is an effective way of transforming them into bright and airy spaces.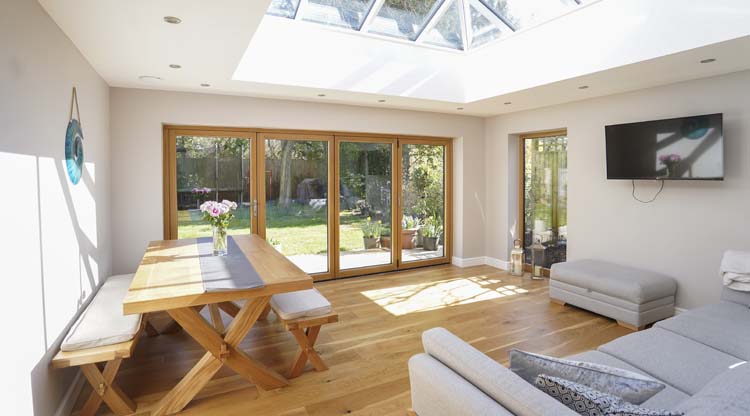 What's more, with availability for cost-effective double glazed solutions and triple glazed options, a roof lantern will also provide homeowners with superior heat and sound insulation.
You may also be interested in reading our blog article "On Trend Flat Roof Lights and Glass Lanterns"