April 2022 Press Release
Transforming a Surrey Home with Thames Valley Window Company
Situated in the leafy suburban village of Oxshott sits a stunning traditional property that required some modernisation. The homeowners purchased the Surrey Home with the original single-glazed rosewood leaded timber casement windows, and the property needed better insulation and a contemporary update to bring it into the 21st century.
Experts in glazing, Thames Valley Window Company, was appointed to design and install a selection of high-quality aluminium windows and doors.
With a brief to focus on outstanding design and superior acoustic and thermal performance, Solarlux Ecoline Aluminium Tilt & Turn and fixed Heritage windows and doors were the perfect choices to meet the energy-efficiency requirements and aesthetic look that the homeowner desired.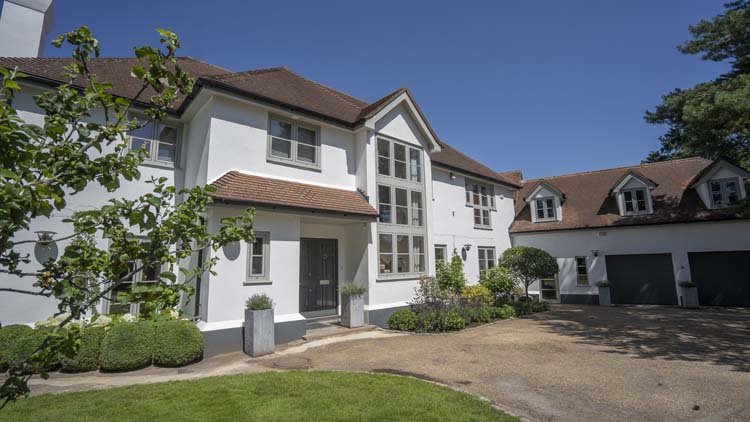 Ideal for modern homes, Tilt & Turn windows have been a standard window choice in European countries for many years and are renowned for their dual opening functionality. Simple and practical, they can be tilted inwards to allow for a bit of ventilation or swung fully open, allowing homeowners to connect with the great outdoors.
With floor-to-ceiling windows flooding the home with an abundance of natural light, the windows feature clean lines and thin frames to ensure a sleek aesthetic that matches the appearance of the original traditional steel windows and doors. Finished in white, the inside of the window frames creates a contemporary look that works in harmony with the interior décor.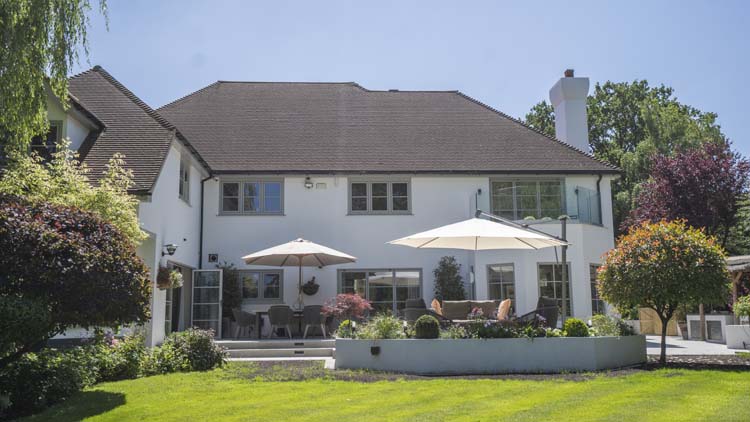 By enhancing the unique property with complementary grey windows and doors, a perfect balance was achieved with a subtle contrast that is aesthetically pleasing and practical.