Do you want to know more about our Free Timber Joints upgrade this month?
We thought you might be interested to learn about our FREE timber joint upgrade this month when you improve your home with our timber alternative windows and front doors.
Have you ever seen close up a beautifully designed and handcrafted Timber alternative window? Why not visit our showroom in Bracknell, Berkshire, this month and see just how elegant and charming these Timber look windows truly are? Our designers will be happy to show you around.
These Evolution Timber Alternative windows are the next generation in windows and are a perfect luxury window for any home, and they look just like wood, but in fact they are not wood, they are uPVC.
The intricate, detailed and handcrafted elements of this window really take it to the next level of detail. A high performance window that not only looks stunning but offers a range of unique energy-saving benefits and exquisite design touches.
The latest innovation in timber-alternative windows is a timber-look joint on the exterior frame.
Timber-alternative windows are the perfect solution to the ongoing maintenance required with timber windows. They look just like the real thing – so much so, they have been approved for use in conservation areas where the character or appearance of the area must be preserved or enhanced.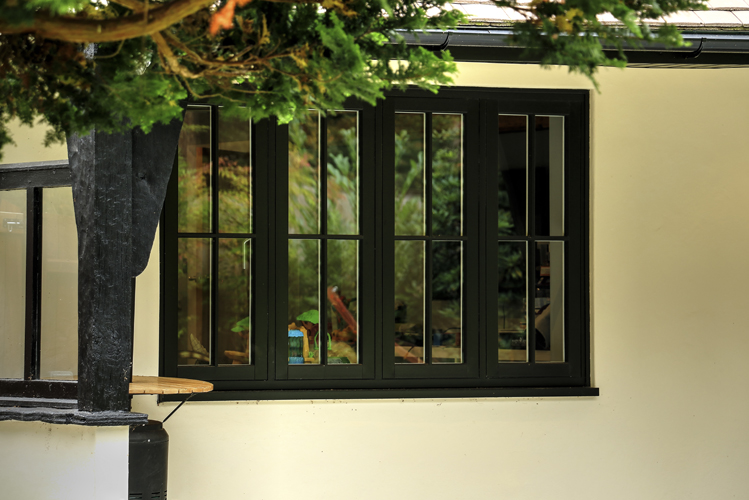 This property in Hampshire has Timber Effect double glazing with Black grain finish on the outside and white grain on the inside. The sash sits flush with the outer frame, perfect for traditional homes but is also very popular in a contemporary setting due to the simple, clean lines.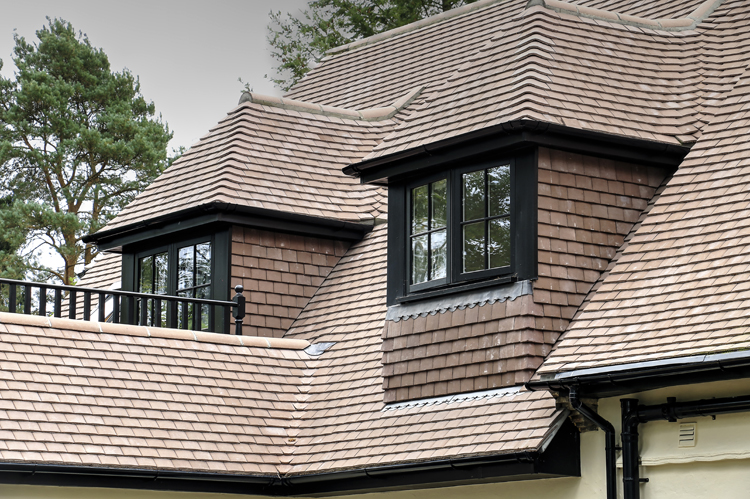 Timber Effect for a cottage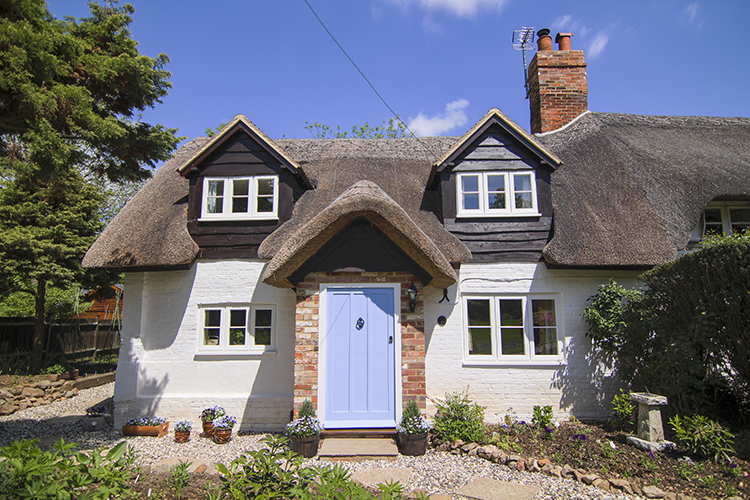 Evolution's timber alternative windows installed at this beautiful chocolate-box in Reading were the perfect solution. They look exactly like timber, but are maintenance-free and will stay looking good for many years to come.
Evolution's timber look windows
Currently there are only a handful of window fabricators offering a timber look joint. Most of them manufacture mechanically jointed sashes that are 'screwed & glued' together. Because of their reliance on machines, the joints often do not line up correctly and can have issues with weather resistance. The sash is also bonded to the glass meaning that should you need to replace the glass at some point in the future, the entire sash would need to be replaced. Beyond the warranty date this can mean a costly replacement for the property owner.
Evolution's timber-alternative windows are designed and handcrafted by skilled craftsmen in the UK. Evolution has invested heavily in a specific tooling machine that creates the timber-look joint on the exterior frame. It is welded on the inside giving the frame strength and reliability against water penetration and because it is not bonded to the glass, the glazing can easily be replaced if required.
To find out more about this offer, contact one of our designers today and they will be happy to talk through some options.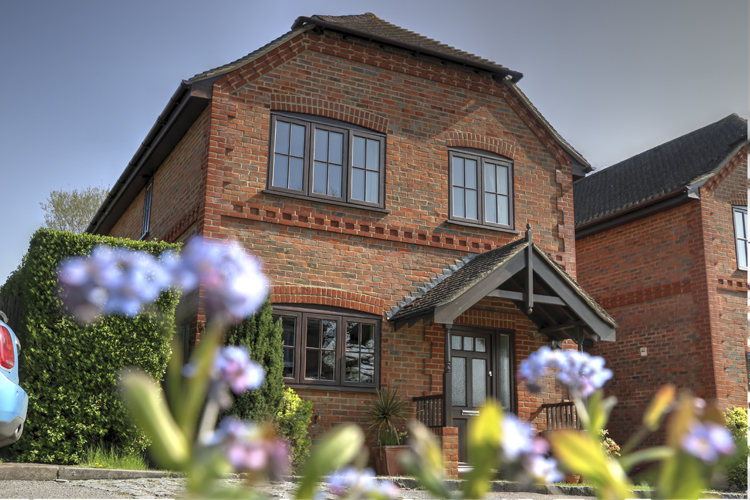 STORM 2
The ground-breaking design of the Storm 2 window has exquisite styling and features that are usually found on a traditional timber window.
EVOLUTION FLUSH
Originally, all windows were flush-fitting, until modern windows were introduced. Popular in period properties and cottage-style homes, this window design is also popular in more contemporary homes where the desire for clean, sharp lines are required for a fuss-free, minimalist look.
Take a look at some of our recent Timber Alternative projects.