Providing architectural elegance and a luxurious aesthetic, large windows have become the favoured choice for many contemporary new builds and home renovation projects.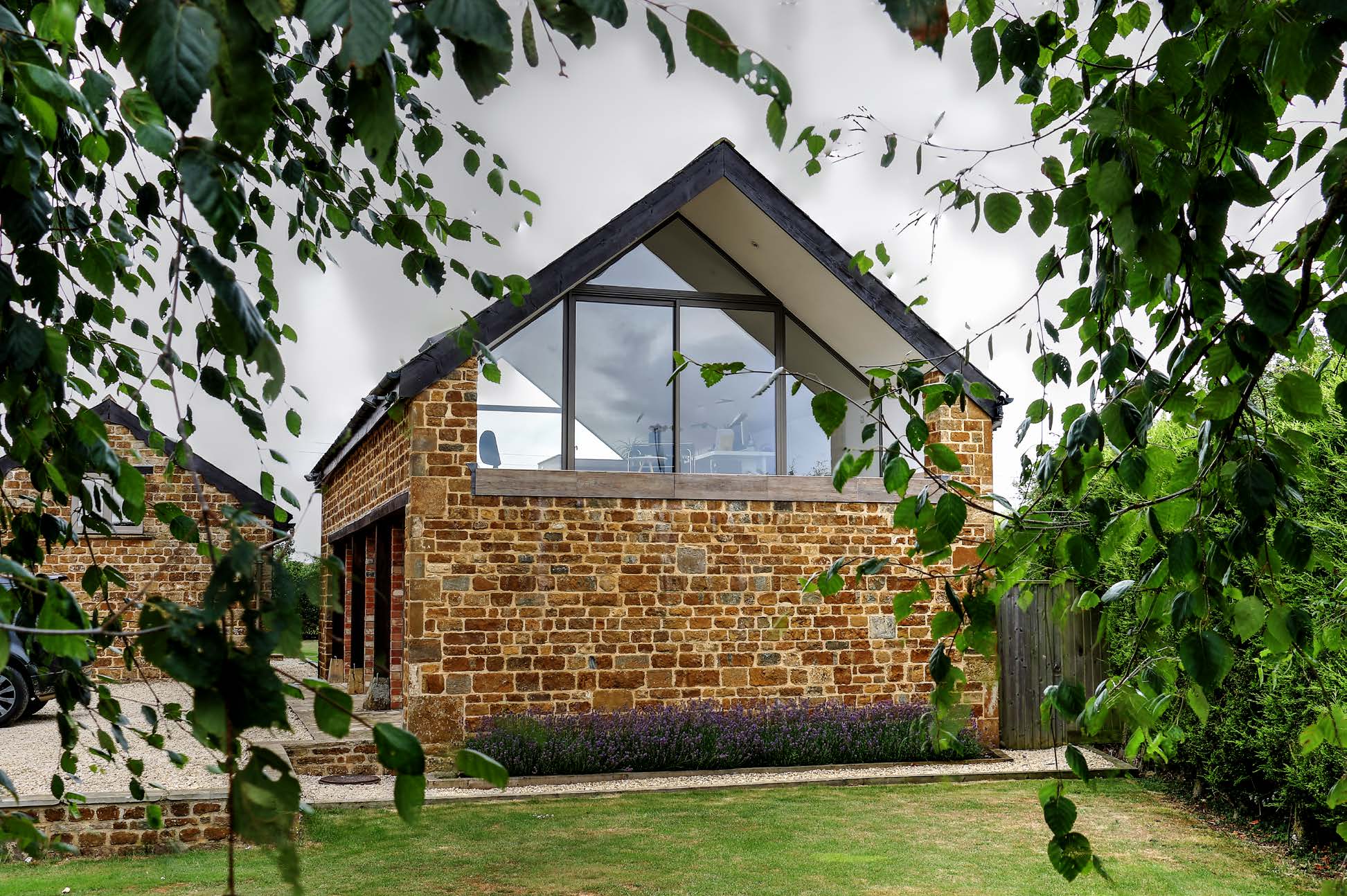 From narrow profiles, slim sightlines and picture windows, wide-span openings blend the outside view into the home, creating a seamless transition between the indoors and out and allowing gardens and exteriors to become the primary visual feature.
"HOMEOWNERS ARE INCREASINGLY LOOKING TO ADD LIGHT AND SPACE TO THEIR HOMES WITH CONTEMPORARY GLAZING STRUCTURES. WE'VE NOTICED THE TREND FOR ADDING LARGE AREAS OF GLASS TO ALL PROPERTY TYPES. THE MIX OF OLD AND NEW CERTAINLY GRABS ATTENTION AND GIVES A TRADITIONAL PROPERTY A STYLISH TWIST."
Ryan Schofield, Managing Director, Thames Valley Window Company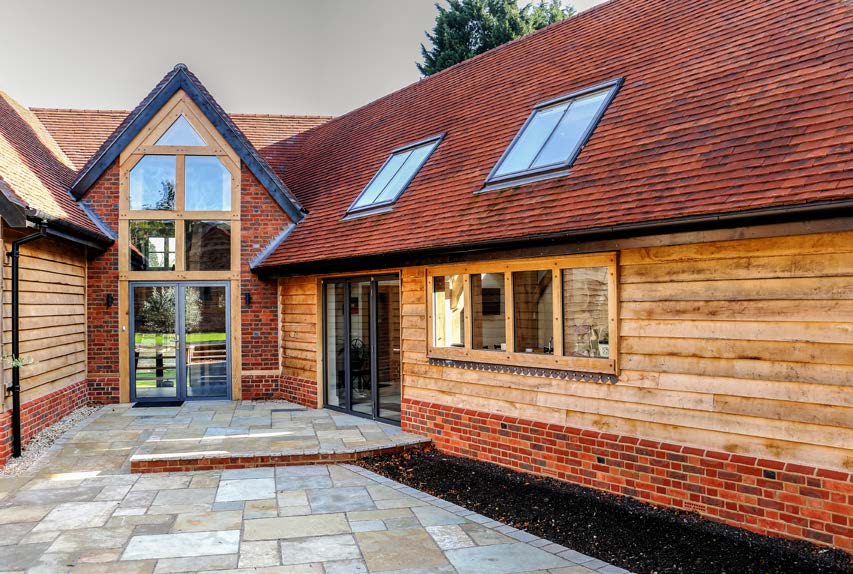 Thanks to their flush, minimal design, contemporary aluminium or aluminium-clad windows suit both traditional and contemporary properties. Whether creating a stunning floor-to-ceiling entryway or streaming daylight into a bedroom or living space, large windows will add a wow factor and open the home to natural elements, allowing homeowners to truly connect to the great outdoors.
Ideal for contemporary designs, Aluminium window frames provide the most modern look. With slim sightlines and a sleek appearance, the frame blends elegantly with natural reflections to provide a seamless finish whilst maximising the surface area of the glass. These stylish energy-efficient aluminium frames also offer high insulation with low U-Values and even the option of triple glazing.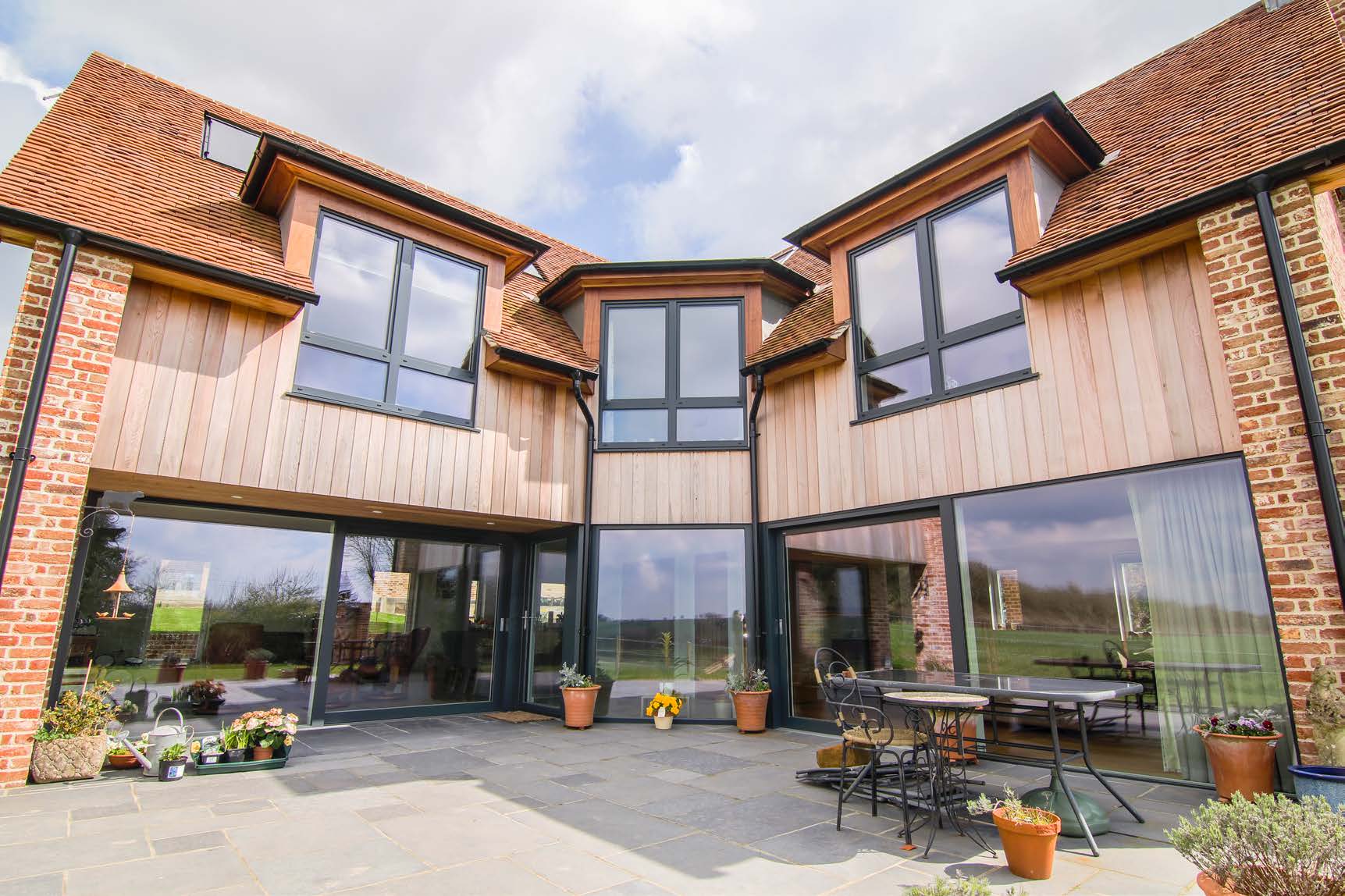 Aluminium-clad windows are also a visually stunning, eco-friendly composite window system with excellent thermal performance.
Delivering excellence through superior glazing solutions, the Thames Valley Window Company offers customers the best industry-leading products to help enhance all homes.