Thames Valley Window Company are excited to announce we have teamed up with Solarlux and Internorm, two of the foremost manufacturers of high-quality glazing solutions in the UK and Europe,  to host a RIBA CPD Approved Glazing Seminar Day on:
Thursday, 2nd March 2023, from 10 am – 3 pm
at
Thames Valley Windows Showroom
Longshot Lane
Bracknell
RG12 1RL
In an ever-evolving industry, keeping up to date with the latest innovations and developments is essential.
Thames Valley Window Company has worked closely with Solarlux and Internorm to offer two RIBA-accredited CPD seminars for architects, contractors and other specifiers to keep up to date with the latest industry developments and help advance your knowledge of architectural glazing solutions.
You will have the opportunity for a guided tour of our showroom which features products from multiple manufacturers, including PVC, Timber, Aluminium and Composite profiles, and at various price points to give your clients the greatest possible choice and budget options.
Refreshments and Lunch will be provided for those who attend.
Read on for full details of both CPDs and how to register for FREE.
Who are they for?
Ideal for architects, developers and contractors as each RIBA CPD seminar counts towards continuing professional development (CPD) points.
Morning CPD Seminar:
Solarlux (South East) Sales Manager Ria Pullen will deliver a CPD seminar on To Slide or Fold. That is the Question
Solarlux is an award-winning company which offers some of the most innovative, flexible and stylish sliding and folding door solutions in the market that have received many awards since 2007, including iF Design Awards, Iconic Awards, Red Dot Awards and German Design Awards. They have gained an enviable reputation for design and engineering in the moveable glass wall sector.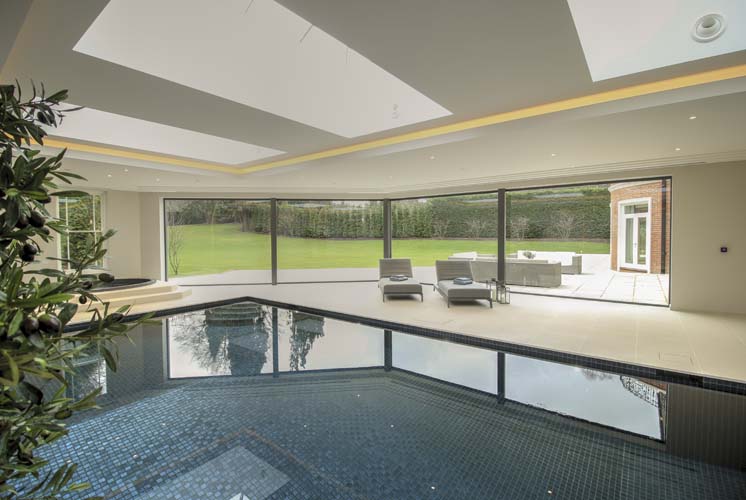 Ria has many years of experience within the glazing industry and in-depth knowledge of Solarlux products required to deliver informative and engaging design-led CPD training seminars and to answer any questions you might have regarding costs, classification and specifications to help you specify with confidence.
During the one-hour seminar, Ria will outline the approach to the design and specification of bi-folding doors & sliding doors. This CPD aims to explore design considerations and how bi-folding doors & sliding doors first came to market, what has changed in design in recent years and how they have evolved through factors such as the pandemic, outdoor living spaces, sustainability, and wellbeing.
The demand and expectations from architects and their clients for innovative bi-folding doors & sliding doors in terms of thermal and acoustic performance, colours and finishes are rising,
Ria will explain each system's capabilities, benefits and design features and demonstrate how adaptable the systems respond to these factors and meet our needs and demands.
The seminar is appropriate for all levels, and participants alike will benefit from gaining an understanding and comprehension of the pros & cons of the different systems and enable you to help your clients make more informed decisions about the different products available in the marketplace.
The presentation aims to uncover the importance and functional aspects of specifying a folding or sliding door and the visually appealing appearance.
Ria will also look at the increasingly popular Wintergardens (or Glass Extensions) and Balcony Glazing. These ranges are hugely popular in Germany & Holland and, increasingly, are being specified in the UK.
The CPD seminar finishes off with some excellent examples from completed projects.
Afternoon CPD Seminar
Internorm's South East Sales & Account Manager Adam White will deliver a RIBA CPD-approved Glazing for the Future.
Internorm is a leading European window and door manufacturer that offers luxurious window and door systems aimed at the high-end market to meet the demand for architectural glazing solutions which embrace innovation, luxury and performance.
The Internorm brand signifies luxury, encapsulating superior quality and functionality, offering excellent aesthetics for double and triple-glazed solutions for the most ambitious architectural designs.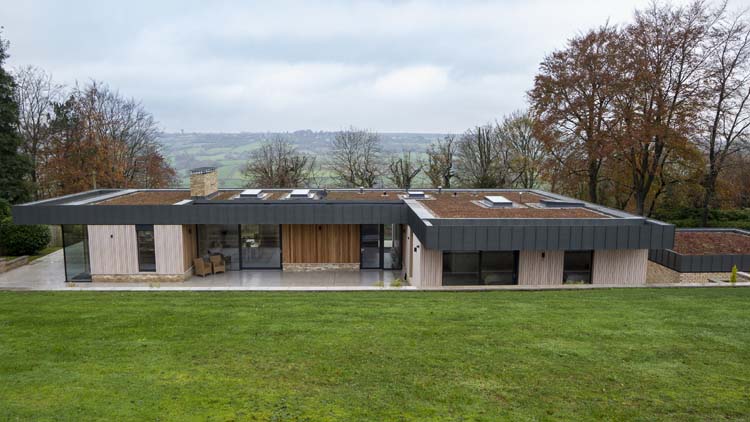 Internorm products are suitable for a variety of property types. Still, they are ideal for modern new builds and grand-design-style projects where large windows and doors are used to create impressive focal features in a property.
Adam has extensive knowledge and experience in the architectural glazing industry to deliver an engaging and inspirational seminar allowing architects and contractors to specify the correct window system for each project.
This design-led CPD presentation has been a longstanding element of Internorm's training, regularly updated to reflect their products, industry trends, and the latest regulations.
Adam will guide delegates through specifying windows and doors in terms of material, function and the performance values and standards required for energy-efficient modern houses.
This CPD will provide the history of glazing and today's exacting requirements.
Topics include thermal, acoustic, solar gain and security to create a comfortable living environment. Also included is a brief discussion on Passive houses.
This Internorm seminar looks at the advances made in new window technologies. It will help you to specify the right window for the right job and to understand the following topics:
• Introduction to the history of window development and current performance requirements• Knowledge of which materials can be used when specifying windows and the advantages and disadvantages of using metal, timber, UPVC and composite materials
• Understand the importance of glass and the development from single to multiple-pane glazing systems
• Overview of the latest glass technologies available to enhance insulation, thermal performance, solar shading, acoustics and ventilation
Whether a new build or home renovation, these CPD seminars will take you through ideas and solutions to ensure your plans and designs fully comply.
Places are limited and are available on a first-come, first-served basis, but please feel free to share this RIBA CPD-approved event with your colleagues and invite them to register.
Register Today