Thames Valley Windows has more great exposure this month on roof glazing. As the beautiful timber Orangery with a large roof lantern, we designed and installed it at a Surbition property featured in this month's edition of Kitchen, Bedrooms and Bathrooms on different roof glazing to maximise natural light.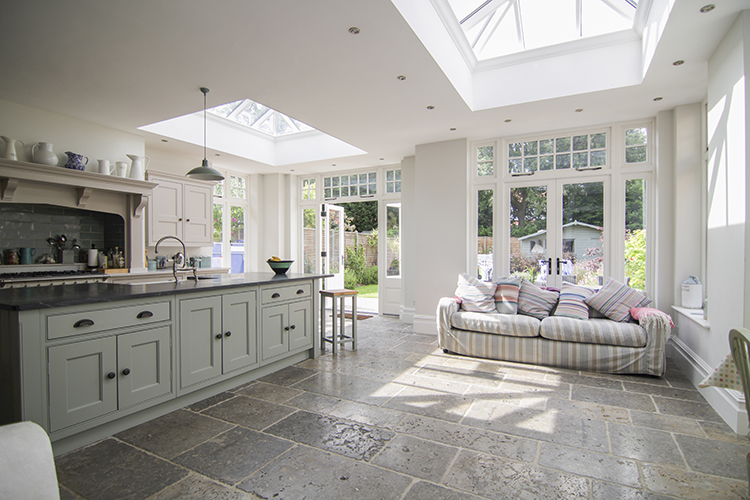 A fantastic article filled with stunning imagery of different thermal efficient roof glazing solutions for glass extensions, glass links or minimal glazed facades with a pivot door to give the illusion of space within your home.
Our Bracknell showroom has a variety of structural roof glazing systems on display. This includes a bespoke powder-coated aluminium roof lantern and a minimal framed flat roof light.
Suppose you are considering extending your home and looking at the different options for overhead glazing. In that case, Thames Valley Windows is a market leader in the design and installation of glass roof systems.
With nearly 40 years in the glazing industry, we are a family business formed in 1984. We partner with the best manufacturers to deliver a bespoke architectural glazing solution for residential and commercial projects.