With so many different styles of kitchen windows available, it can be daunting knowing which window design will enhance the kitchen with fresh air, allow maximum light to flow into the space and improve your home's energy efficiency.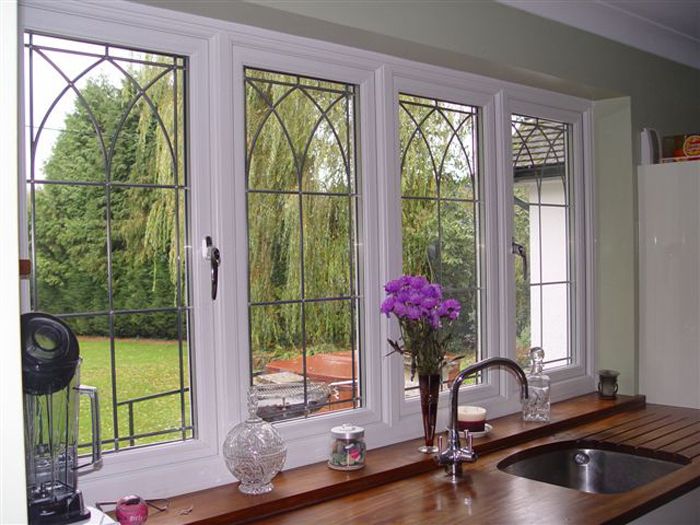 The kitchen is the heart of the home. That's why kitchen renovations are one of the most popular home improvement projects for breathing new life into a property.
Kitchen window design is an important architectural feature that can change the configuration of a kitchen. Traditionally a window is usually situated over the sink, but modern architects and interior designers look for innovative glazing solutions that will increase the amount of natural daylight and air that enters the kitchen whilst creating a visual connection between the indoors and the outdoors.
Before choosing the perfect kitchen windows for your home, please read our latest blog for inspiration.
Why are Kitchen windows important?
Kitchen windows are great for improving ventilation and letting in natural light. Both of these functions are especially important in kitchens. The more natural light and ventilation you bring into your kitchen will reduce the electricity you need.
Homeowners must also decide on a kitchen window that compliments the property's aesthetics and kitchen design. From traditional and classic to contemporary and modern, there is no shortage of window styles.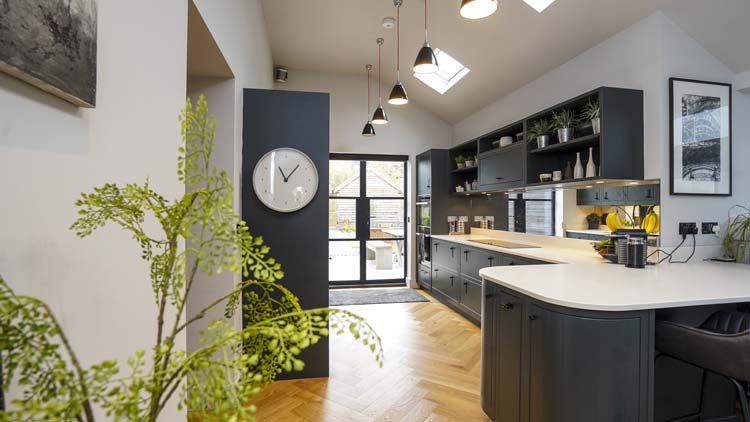 There are five main types of kitchen windows.
Casement Windows are easy to operate, hinged at the side and open outwards. They are the perfect window style for traditional kitchens, a popular choice for leaded or Georgian windows.
Picture Windows also known as fixed windows that don't open, making them an energy-efficient choice. Matching them with other windows and doors that open can allow natural ventilation.
Floor-to-Ceiling Windows and Doors: In contemporary open-plan kitchens, floor-to-ceiling windows or roof lanterns are popular. They are perfect for creating a wow factor focal point.
And depending on orientation, glass can be tinted or otherwise protected from glare.
Tilt and Turn Windows are designed to have dual functionality. The tilt mode allows the top of the window to open inwards to provide good, secure ventilation, whilst the side turn mode enables the window to open inwards for an emergency escape and makes them easy to clean.
Sliding Sash Windows are a traditional choice for cottage kitchens with little space; sliding sash windows slide over each other to open the window allowing easy operation and low maintenance.
These windows are perfect for tight spaces or areas with limited clearance, such as next to countertops or appliances.
Large windows are better for both light and ventilation.
Kitchen Window Materials
Window frames are manufactured in various materials, uPVC, aluminium, timber, and composite in double or triple glazing. It is vital to have some form of natural ventilation in the kitchen. This can be with trickle vents within the window frame or by passive ventilation.
Kitchen Window Ideas
We love the subtle elegance of these agate grey kitchen windows. A kitchen window over a sink has been a popular choice for many years, although modern kitchen islands have changed kitchen layouts, so this can now be seen as dated. Casement windows over the sink are sometimes hard to reach, but their functionality makes them easy to open and close.
The natural light and reflection enhance the white walls, making this kitchen bright and airy.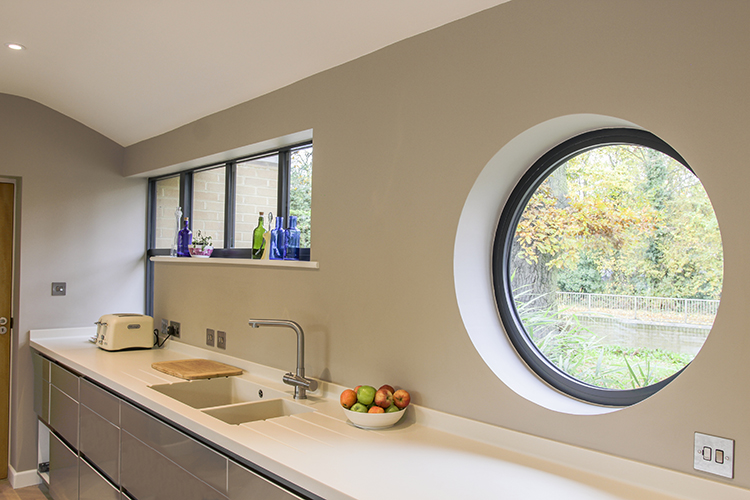 The dark anthracite grey window frames add a sleek and fresh element to this Windsor kitchen, allowing natural light to bounce off the deep hue. The non-operable shaped and transom windows are extremely energy efficient.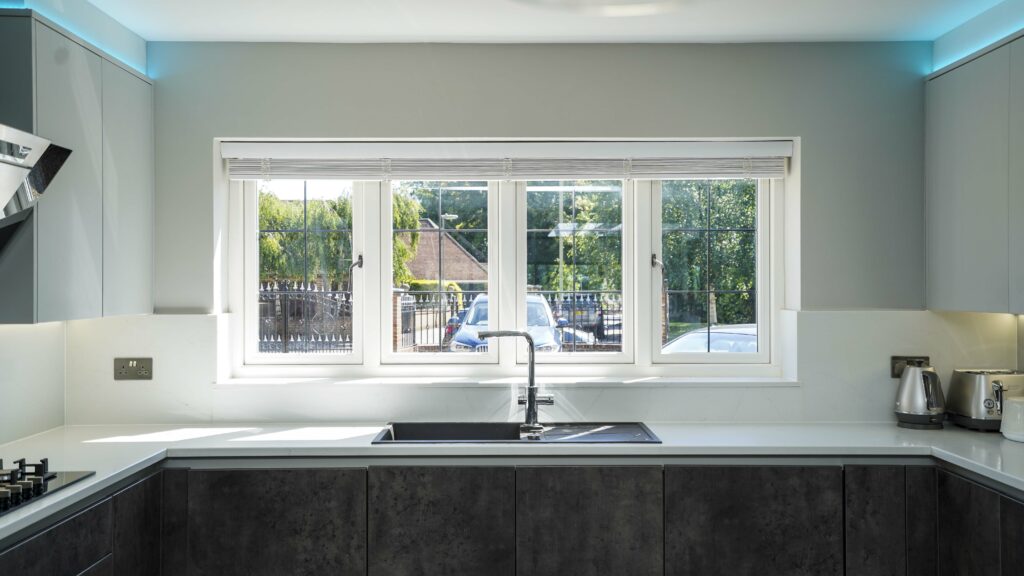 Bold and traditional, these leaded kitchen windows add a statement that is the focal point above the kitchen sink and complements the rich dark colour of the cabinet doors. The Roman blind is one of the most popular window treatments for privacy and shading.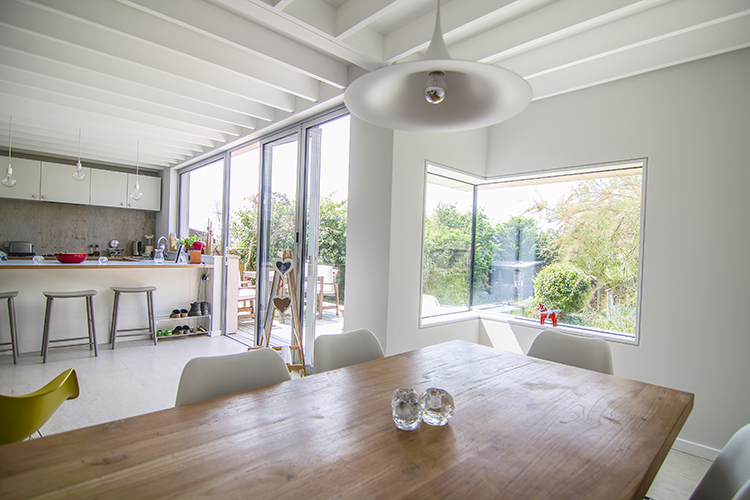 This contemporary Solarlux fixed frame and glass corner provide panoramic views of the garden and allow light to flood the living space.No artificial light could replicate the beauty of natural light that bounces off the white walls to make this kitchen feel bright and airy.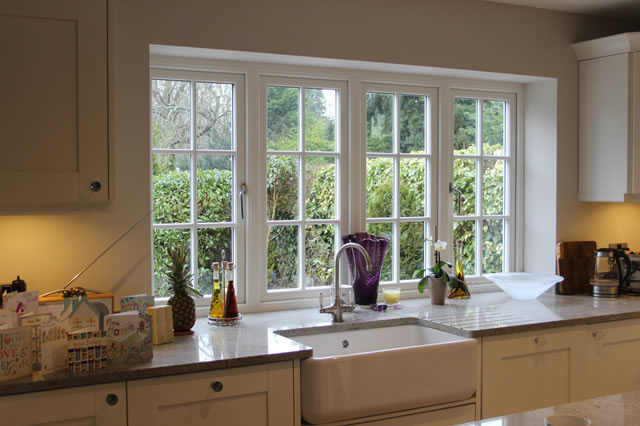 These beautiful white timber alternative Georgian windows add period charm and character to a pretty cottage kitchen in Windlesham. The four casement windows look perfectly at home above the traditional Belfast sink, and the pristine shade of white blends well with the neutral interior decor, providing lots of natural light and beautiful views of the garden.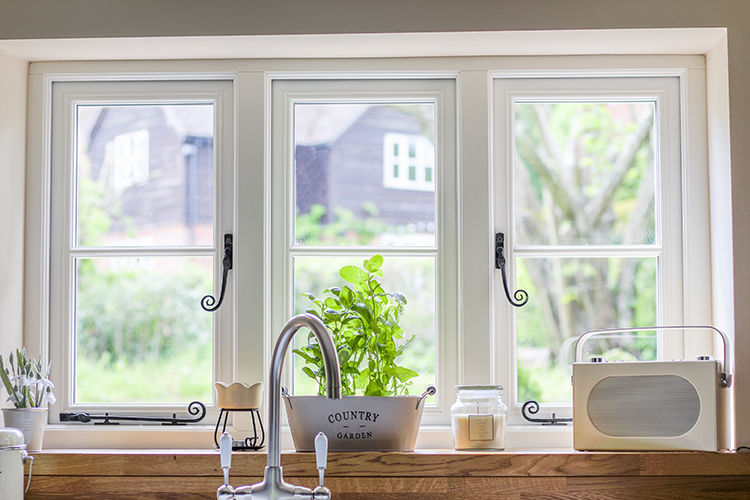 What's not to love about these three timber alternative windows, finished with traditional black monkey tail handles, create a focal point in this country cottage kitchen that draws the eye to the kitchen sink window. The white finish compliments the natural wood window sill.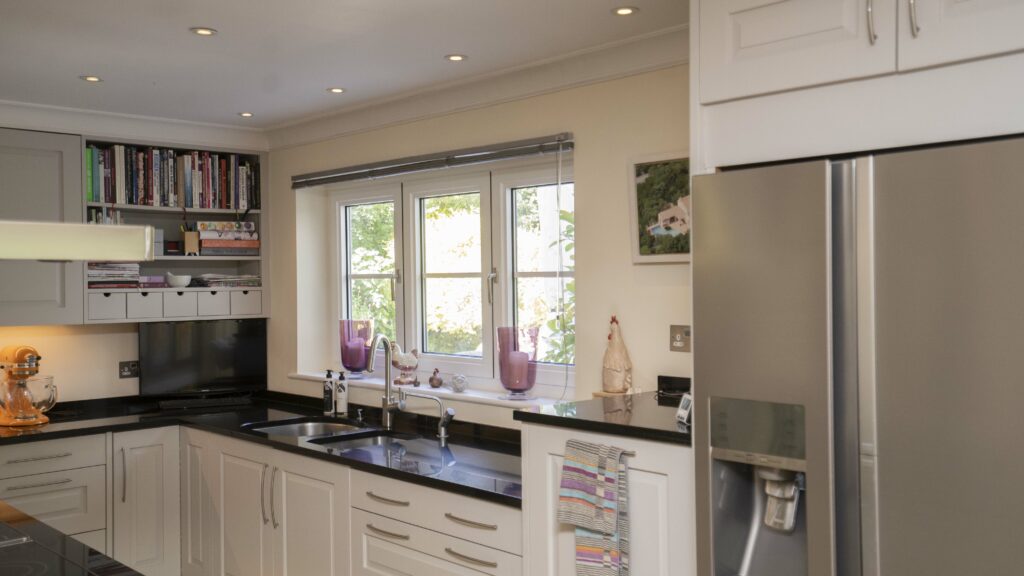 These white tilt-and-turn aluminium windows complete the aesthetics of this contemporary kitchen in Surrey, allowing natural light to brighten the space.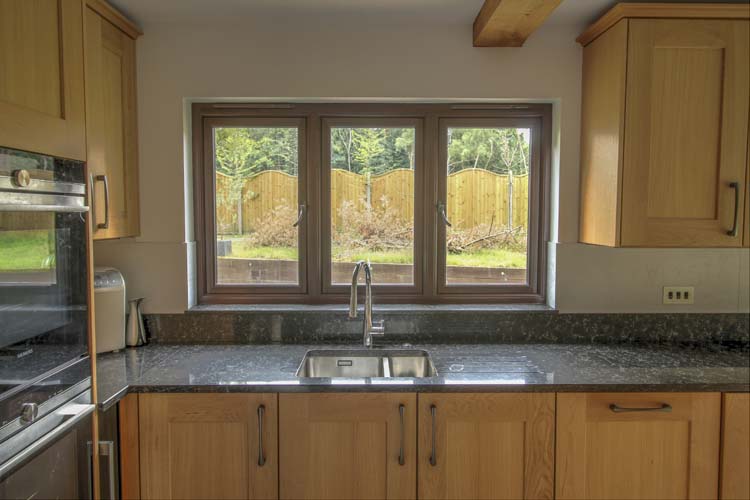 Rosewood Flush uPVC Windows, Finchampstead
This contemporary kitchen in Finchampstead is a beautiful blend of natural wood cabinets and a black worktop. The natural rosewood windows enhance the overall aesthetics of the window area.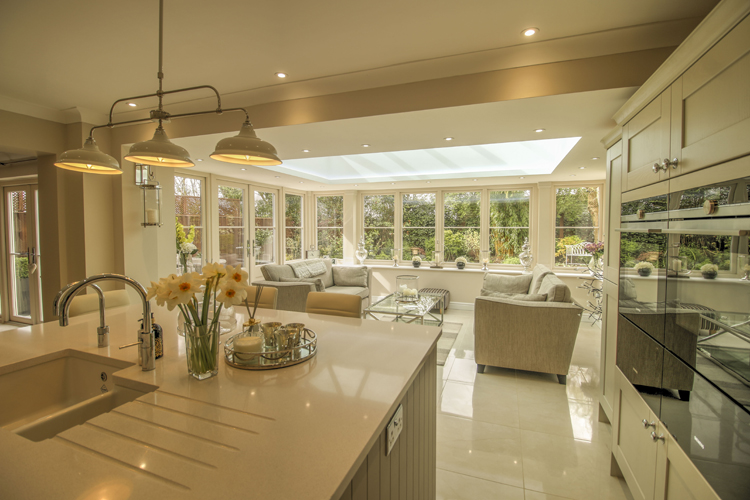 We love the elegance of this contemporary light-filled open-plan kitchen in Wokingham. The Orangery is filled with beautiful sunlight from the numerous white Georgian casement windows.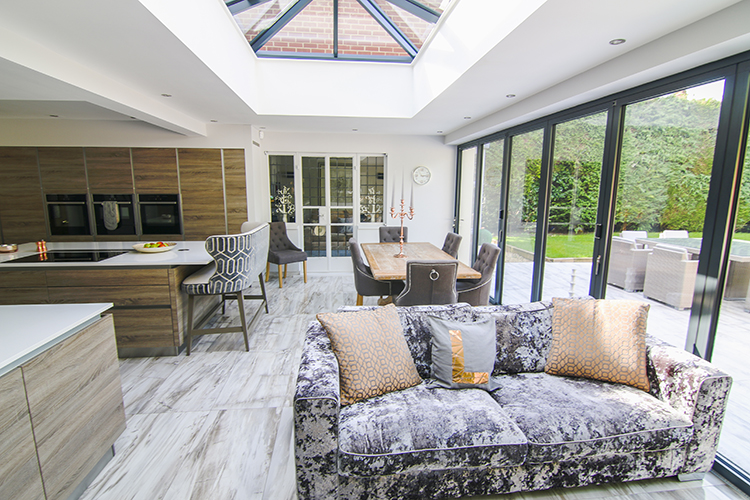 Stunning floor-to-ceiling bi-folding doors and roof lanterns invite the outside to this stunning contemporary Orangery we designed and installed in Maidenhead.
If you are interested in replacing your kitchen windows, contact us today for a free, no-obligation quote.