Are you thinking of adding a rooflight to a bathroom? We are delighted to see that our MD Ryan Schofield is featured in the December edition of Grand Designs. He provided the following professional advice on overhead glazing.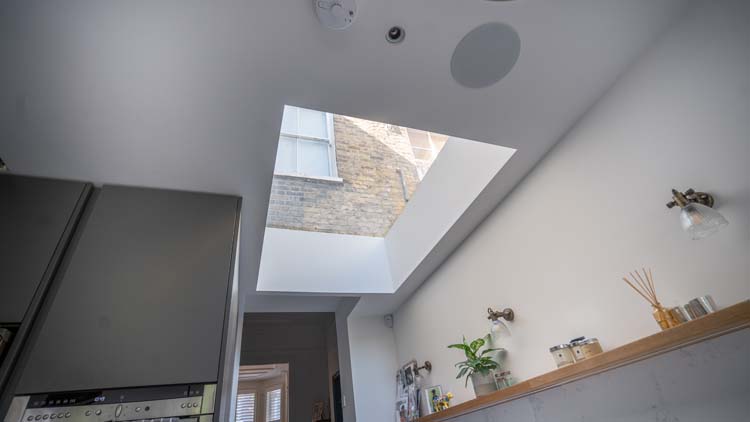 *Installing a rooflight can often be carried out under permitted development (PD) as long as they don't protrude beyond the plane of the roof by more than 150mm. However, planning approval may be required when adding or enlarging windows.
*All installations must adhere to building regulations, including energy efficiency.
*The Window Energy Rating (WER) indicates the energy efficiency of an entire window or rooflight, including the frame. The rating is established on a scale of E to A++, with A++ being the most efficient. The minimum legal rating is C.
*U-values measure the energy efficiency of the glazing alone. This must be double-glazed and have a minimum U-value of 1.6 W/m²K. However, the lower the U-value, the superior the insulation, so consider triple glazing.
*Enlarging or adding a window involves removing existing brickwork and installing a calculated lintel for structural support. Larger expanses will require the services of a structural engineer – try the Institute of Structural Engineers (istructe.org).
*Installing smaller fixed skylights within a pitched or flat roof involves removing the necessary roof timbers before reinforcing the new opening and creating a framework. Whereas larger expanses of overhead structural glazing may require the existing roof to be replaced or at the very least reinforced with additional joists or steels – a structural engineer can advise on calculations and design.
*Employing a FENSA (fensa.org.uk) registered installer will ensure all work is carried out correctly, complies with current building regulations, is registered with the local council, and is backed by a comprehensive guarantee.