Internorm's 2023 Spring promotion is back by popular demand! From Monday, 6th March to 23rd May 2023, enjoy the benefits of triple glazing for the price of double.
Benefits of Triple Glazing
Increased thermal insulation performance
Improve acoustic insulation
Reduced heat loss and cold drafts
Increased energy efficiency
Reduce energy Bills
Resistance against condensation build-up on windows
Highly Secure Increased security (harder to break)
Comfortable living environment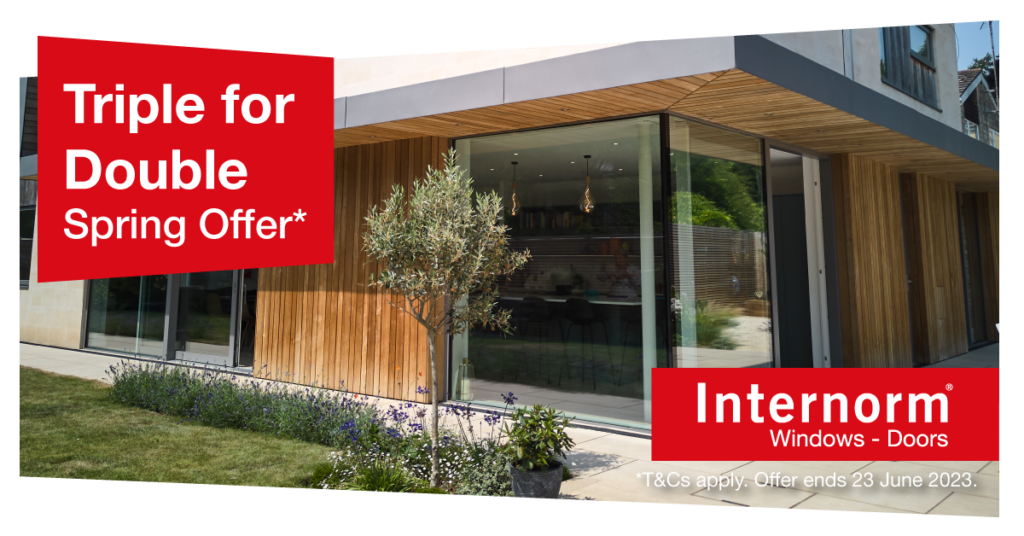 Thames Valley Windows was delighted to win two Internorm awards at the 2023 Internorm Partner Meeting. Read more, "Thames Valley Windows Won Not One But Two Internorm Awards."
We have designed, supplied and installed many innovative triple-glazed architectural glazing solutions for new build and renovation projects. Here are a few of our recent projects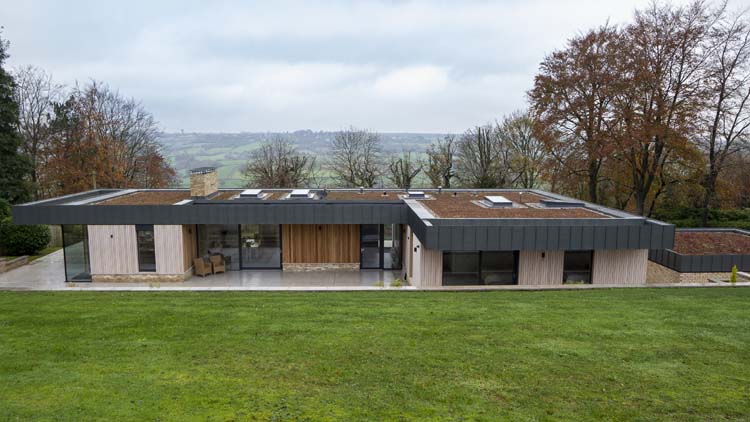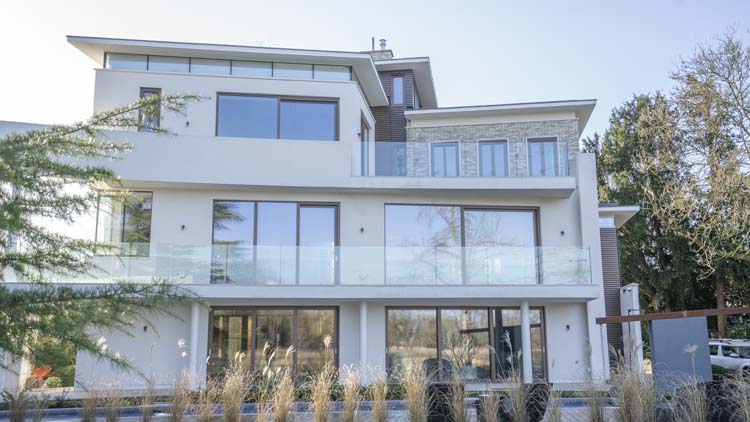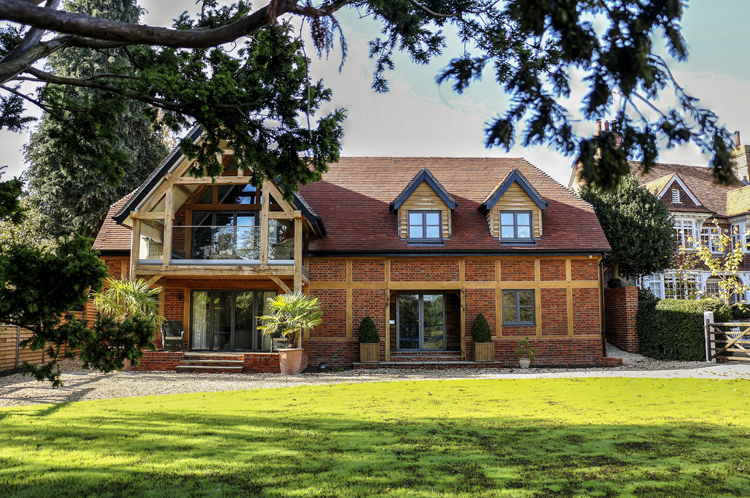 Internorm Triple Glazed Windows Offer:
A vast range of colour options
Numerous door handle and glazing options
Large-scale glazing options
Integrated blinds for sun and insect protection
Tilt & turn windows for easy cleaning
The design possibilities are endless!
To view our range of Internorm triple-glazed windows, request an appointment at our Bracknell showroom or download a brochure.
Thames Valley Windows is proud to be an Internorm Distribution Partner, guaranteeing the highest levels of service before, during and after installation.
Contact our designers to discuss triple-glazed windows and doors for your home renovation or new build project.
You may also be interested in reading our blog, 'Why Choose Internorm Windows and Doors?' or Triple Glazed Windows: What are the Benefits?
2023 Spring Promotion Triple for the price of Double
*Terms and Conditions: Offer excludes actual quotations and existing orders. Minimum order £1,000 ex. VAT. Contracts must be completed by 23rd May 2023 to qualify for the promotion. Please note that this offer is not combined with any other current promotion. The special offer "Triple Glazing for the price of double" does not apply to entrance doors, basement windows and separate glass orders.