Charity pancake day was a flipping success at Thames Valley Windows, thanks to the support of our team!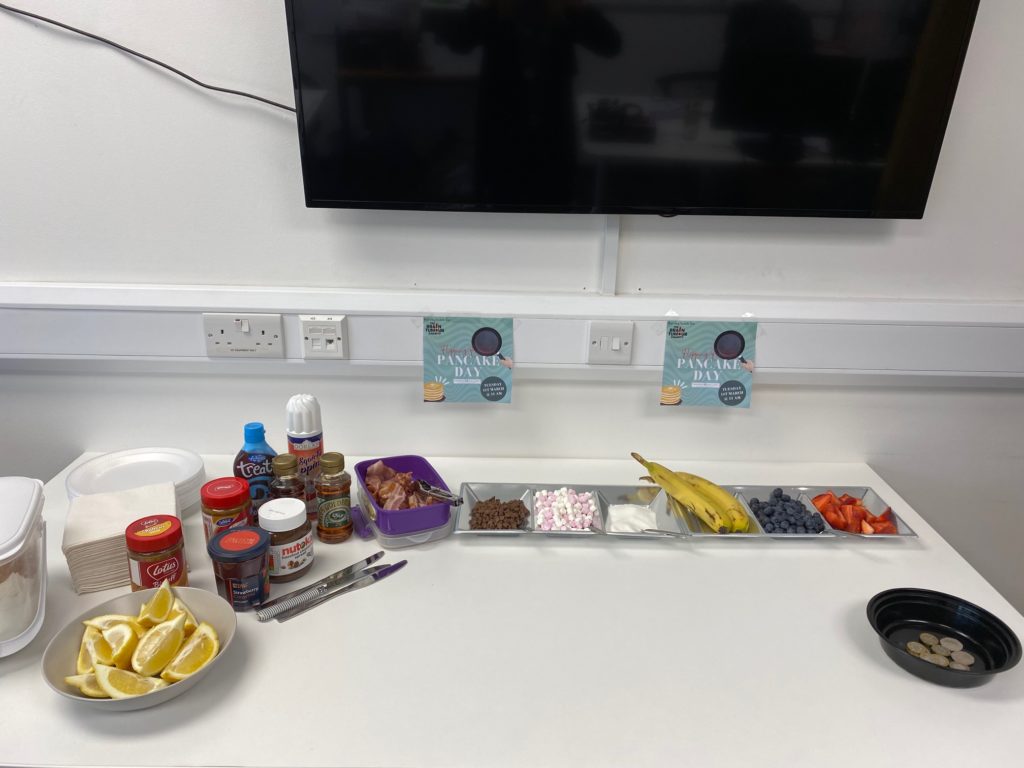 Freshly cooked pancakes with various toppings from the traditional lemon and sugar to fresh strawberries, Nutella spread, and maple syrup with mini marshmallows and chocolate chips were available for everyone to enjoy.
The team joined in the fun and enjoyed a tasty mid-morning break whilst raising £76 for our chosen charity.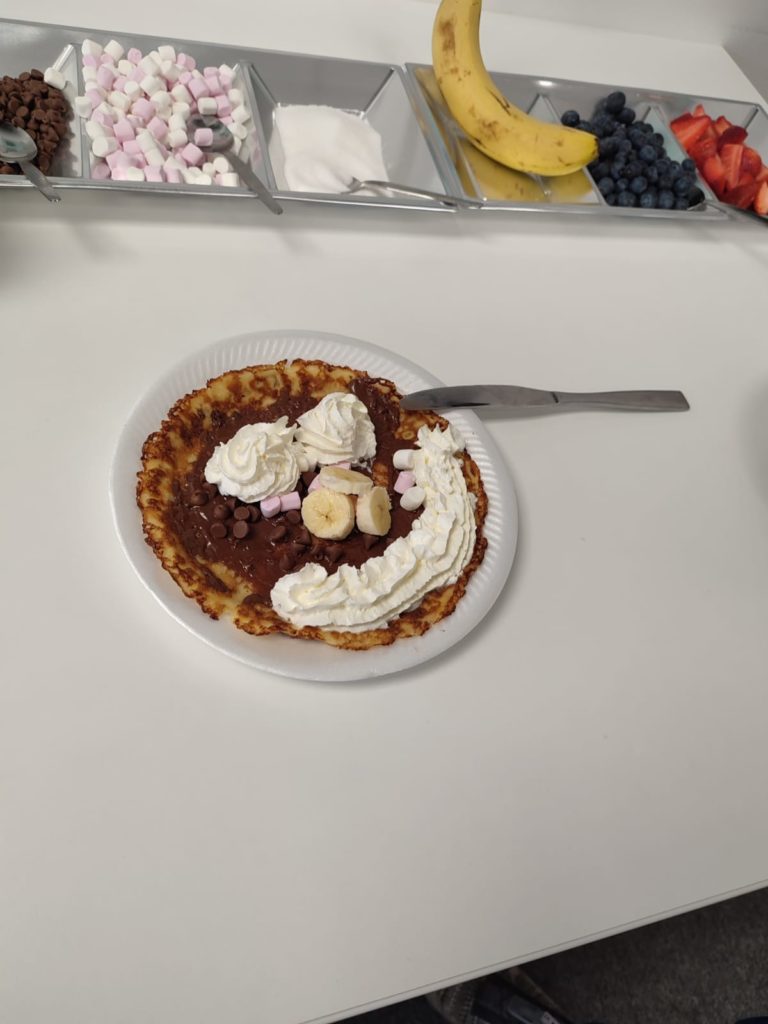 We were delighted to support "The Brain Tumour Charity" in memory of a young local boy Ethan who sadly passed away just before Christmas.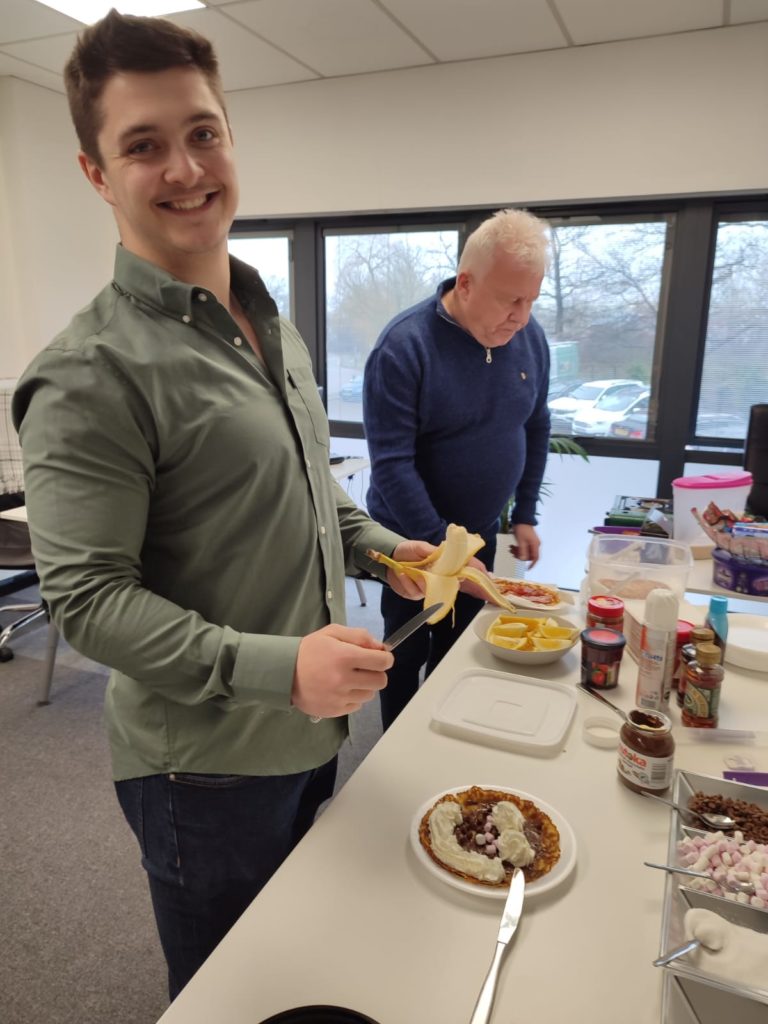 Life is batter with pancakes!