Floor to ceiling windows is one of the must-have contemporary glazing solutions for both residential properties and commercial buildings creating, light, space and views.
Windows and doors are an important architectural design feature of both modern and traditional homes that add aesthetic value to properties. Not only do they connect the outside in, but provide an abundance of natural light and openness to small spaces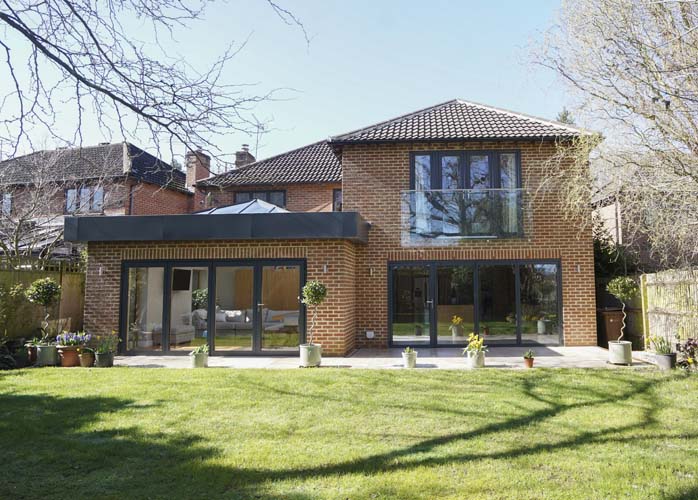 2020 has been the year for minimalist design and light-filled interiors in home decor!
Here at Thames Valley Windows we have been designing and installing glazing solutions for over 35 years and have recently seen an increasing demand for the floor to ceiling windows amongst homeowners in Berkshire, Buckinghamshire, Hampshire Surrey, and Oxfordshire.
The latest evolution in aluminium profiles and advancement in glazing technologies allows for large slimline windows and doors with near frameless edges that offer uninterrupted views. Let us take a look at some of our installation projects to new builds and home renovations to understand the benefits of floor to ceiling windows.
Aesthetically pleasing floor to ceiling windows and doors come in many forms, such as bi-fold and sliding doors, fixed window panels and tilt and turn. Other opening windows are also available to provide spectacular glass walls that add the wow factor to any style of property and is hard to rival!
Whether your home is in the city or countryside, large floor to ceiling windows can offer panoramic views of many amazing landscapes from a beautiful sea view, to city skyline. They enhance the connection between indoor and outdoor, and it feels as though you are living alfresco all year round.
One of the advantages of full-height windows is a spatial perception with the illusion space, which is a great benefit to smaller rooms. They are also a great feature in a kitchen or living room to extend the living area and create a seamless connection between indoors and outdoors.
There are several types of energy-efficient material that window and door frames can be made out of aluminium, composite, timber and uPVC.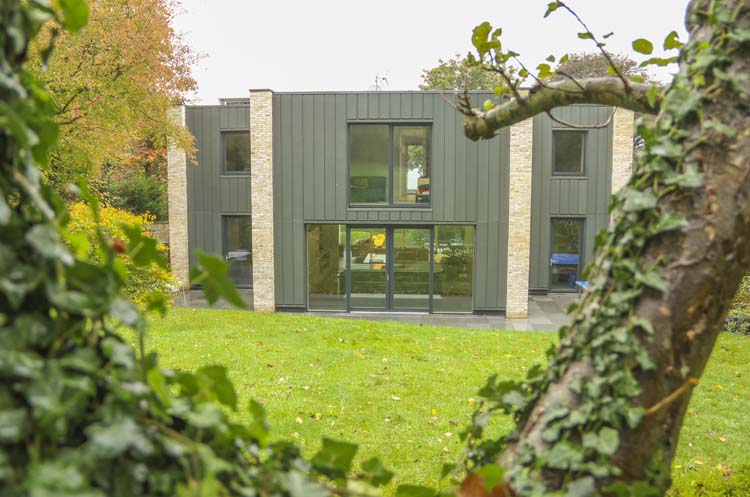 Aluminium is the preferred choice with architects and builders as they offer minimum sightlines whilst combining energy-saving thermal properties, toughened safety glass, low-E glazing, and acoustical benefits.
Aluminium floor to ceiling windows are available in an array of durable, low maintenance powder coated colours, with the option of dual colours to give one of the most durable finishes available guaranteed against corrosion, fading, peeling, blistering and loss of sheen.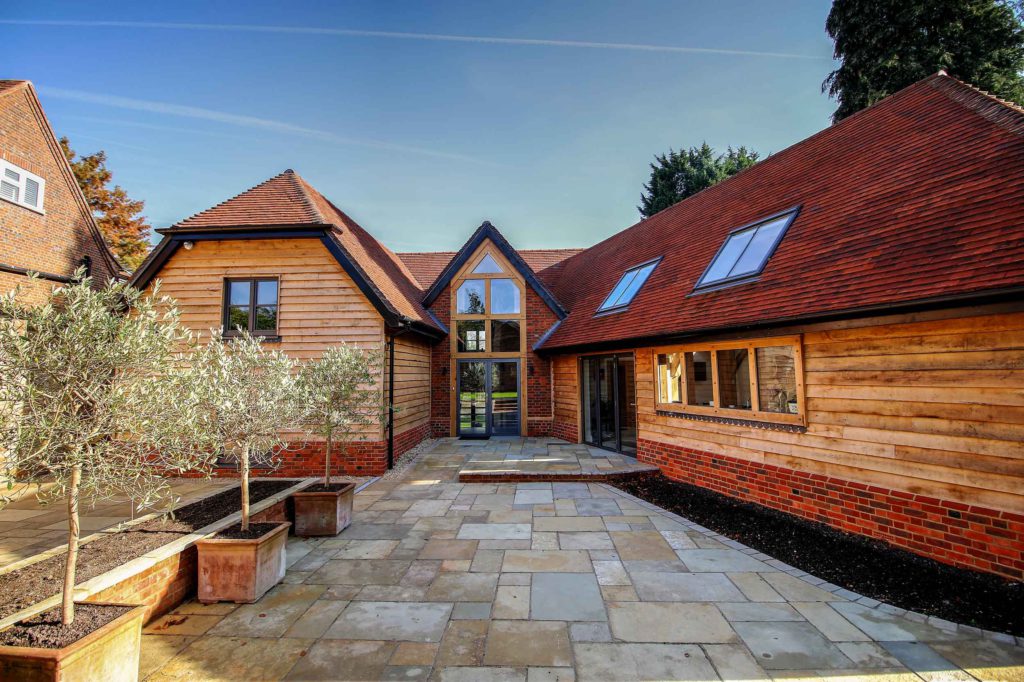 As well as double glazed, there is the option for triple glazing and a choice on specialised glass coatings for privacy, self-cleaning, or solar control.
If privacy or shading is a concern, then there is an option of integral blinds that can be operated manually or solar controlled.
We love the modern minimalist design here at Thames Valley Windows and two of our favourite window systems for the floor to ceiling windows is from Solarlux and Internorm.
Having been in the glazing industry for over 35 years, we only design and install the best glazing systems to provide the highest-quality, precision-engineered solutions.
Both companies have led the way in innovative glazing solutions and trendsetting technology, creating flexible solutions and endless possibilities to add more space and light. All products are manufactured from premium grade aluminium to Passive House standard to increase thermal efficiency and reduce your carbon footprint. Both styles of glazing systems are bespoke and designed to your exact specification.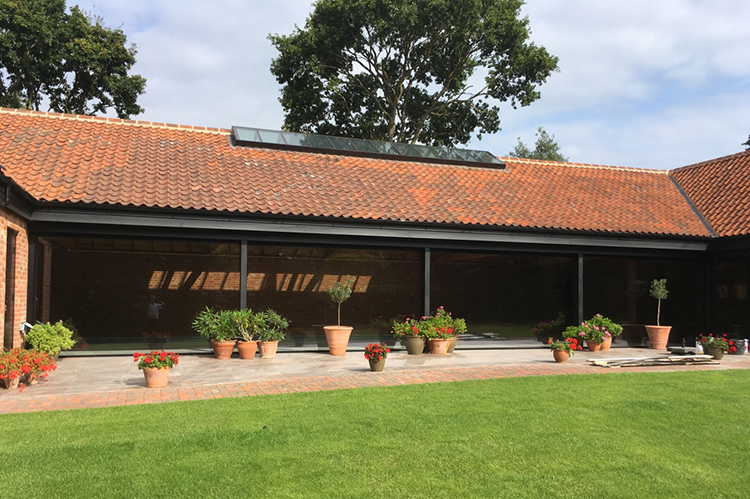 To discover our floor to ceiling window prices now, call 0800 181 698 and request for a free no-obligation quote! Or contact us online and arrange for an appointment at our showroom or your home!
Our Bracknell showroom spans over two floors, with the latest range of sliding and bifold doors, window solutions from Internorm and Solarlux providing you with all of the inspiration you need for your home improvements.
Our architectural design team here at Thames Valley Windows can host product meetings between architects, interior designers and the customer to discuss product selection. We can provide guidance on the best glazing solution that not only suits the style of your house but meets your lifestyle.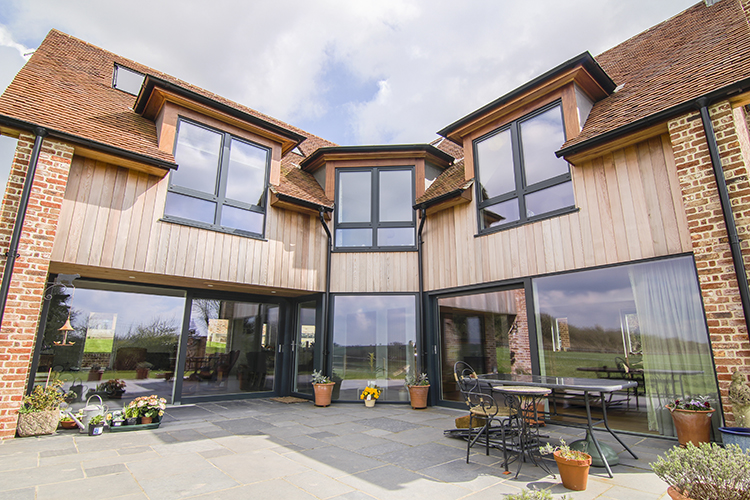 Whether it's a glazing solution for a new property, front door for your period home or patio doors to connect to your garden all of our design options include standard features while incorporating modern technology, security and energy efficiency.
What's more, if you're not sure how floor to ceiling windows will look to your home, we offer a 3D Visualisation Service, so you will be able to view a visual representation of what the outcome will be even before we start!