Thames Valley Windows is delighted to sponsor Satsuma Racing, which consists of race car driver John Baker and Kevin the racing car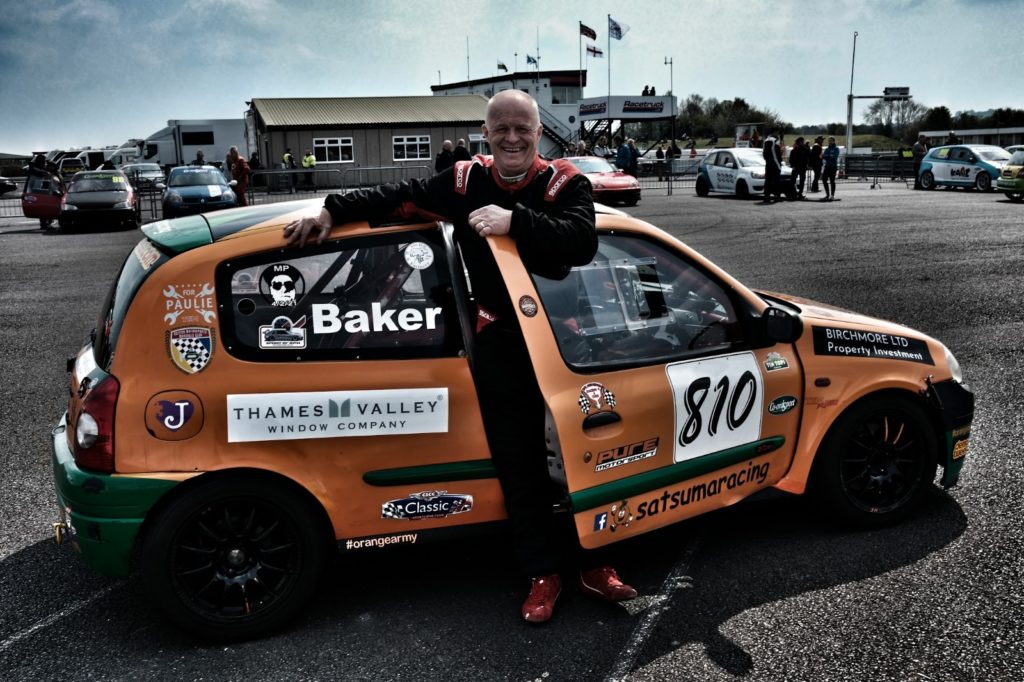 John Baker is a surveyor for Thames Valley Windows who has a passion for car racing and is a member of the Classic Sports Car Club which organises race events for all types of cars around the UK and Europe.
The Thames Valley Window logo will feature on Kevin the racing car at all competitions on classic tracks such as Brands Hatch and Silverstone.
Kevin, the racing car competes with the Co-ordSport Tin Top Series which is for Saloon and Hatchback cars with engine capacity up to 2 litres, 4 cylinders (non-turbo/supercharged, except diesel) of any age.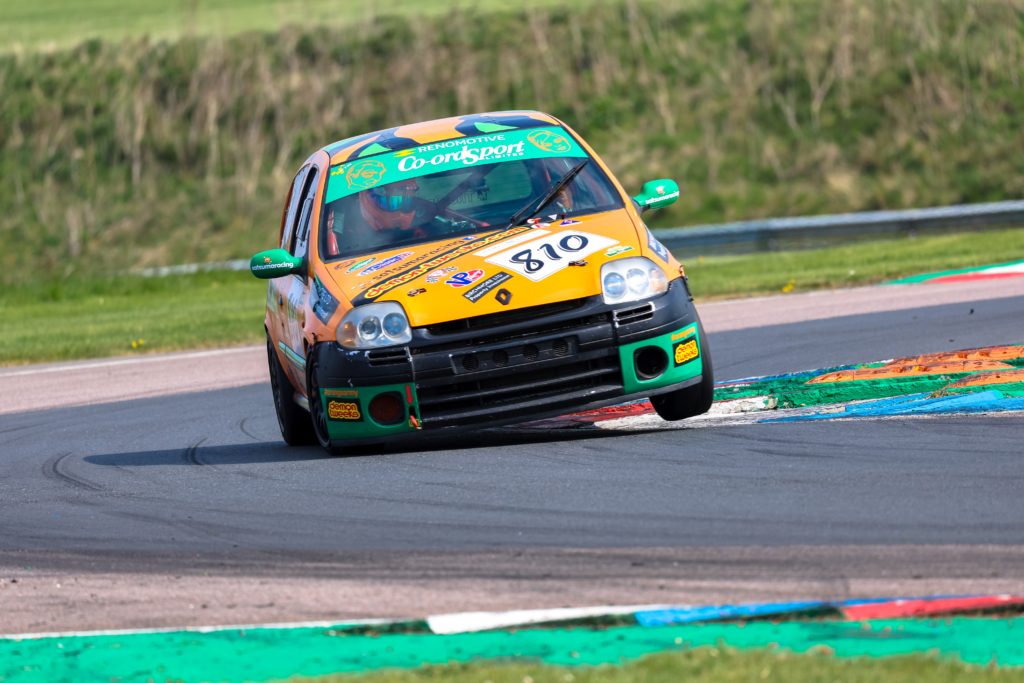 The sponsorship runs for the Classic Sports Car Club season, from April through October 2022. The first race of the season is at Thruxton in April.
Here's to the flowing champagne and laurels!
You can follow John's 2022 Racing achievements on Facebook and here on our blog.
23rd April – Thruxton Race Report from John Baker
Well, Thruxton was a blast.
The quality was a bit blowy, but I managed a 1:40 lap 5 seconds quicker than two years ago.
Put us in 21st place as we only managed eight laps. I came in for a pit stop and went back out, but the first hit of the brake at complex and pedal was rock hard. No brakes!!
I thought it was me, so I carried on but went for a settling dab at church and same again. Lifted to scrub a bit of speed, then came in.
Servo vacuum hose had melted on the exhaust.
Garry Barlow comes to the rescue with a fuel line, aka servo hose. Relocated pipe, and hey presto, we are ready to race.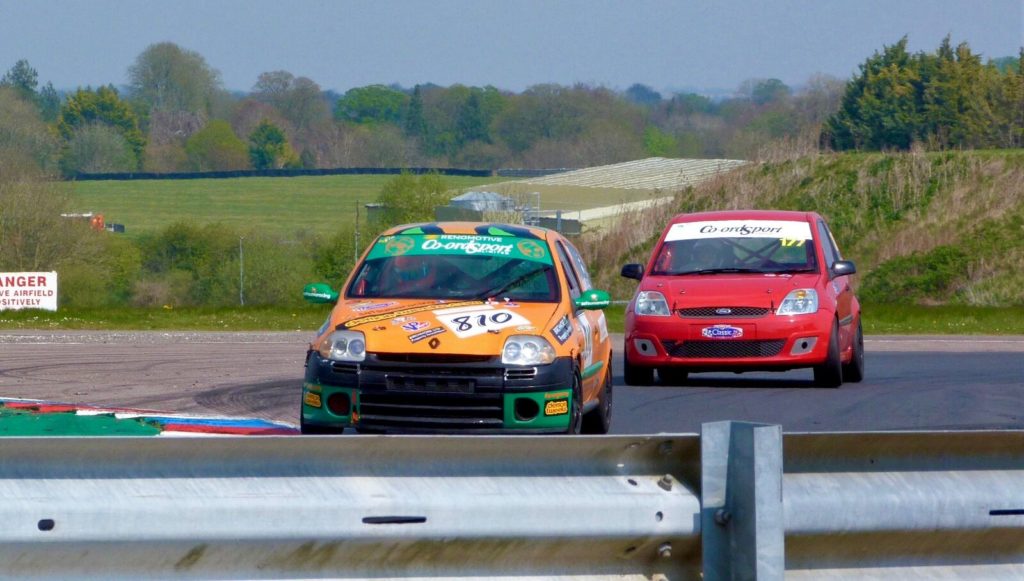 Lights go out and gain three places off the line.
Had a great dice with red Fiesta, no 177, Tice and Hendersen.
I missed pit board for two laps due to racing, and I noticed it came in.
Thanks to Nick Mellor, his mate and chief Airman Jason Evans for Cracking the pit stop.
1:05 for a pit stop. Great for first fast as you can pit stop in the Clio.
I had to slow near the end of the race due to a fuel surge at Goodwood, taken flat in 4th.
Took chequered flag and bang. The first race of the year finished.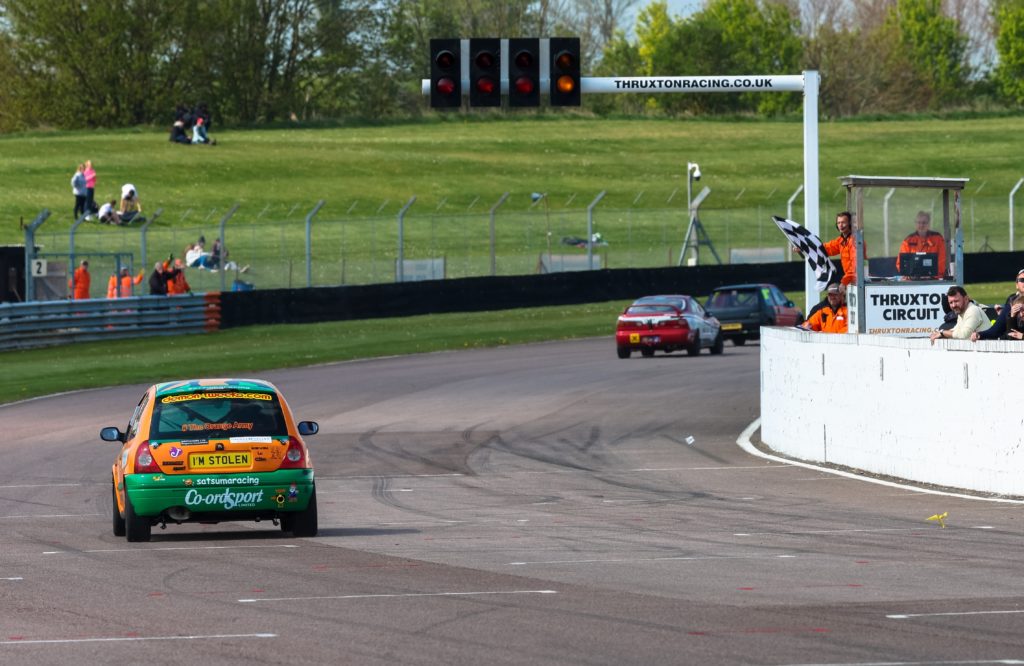 Also trimmed another two seconds off lap time 1:38.
Compared to 2020, that's a 7 second gain. More than happy with my progress.
Good job, too, as so many had come to show support.
Biggest thanks to Natasha Baker for her unlimited support, love, chauffeur duties, and allowing her husband to follow his passion. Xx
Nick Mellor, Kate Mellor and girls.
Michael Boylan, Becky and Keira.
Andrew Carlisle, Dave Gibson and Danny.
Tim Davis. An old friend and sarky sod.
Tony Baker(little bro), Kathryn Baker(sis in law), Elena and Cara. Their first visit to the race track too.
Thanks to both main Satsuma Racing sponsors- Thames Valley Window Company and Birchmore Property Investment.
Massive thanks to friends and family who have helped get us on the journey to where we are now. You know who you are
Next stop on the Satsuma racing trail in Anglesey in three weeks.
14th and 15th May – Anglesey Coastal Race Report from John Baker
What a cracking day Saturday was.
Qualified 18th, ( fastest lap removed 1:27.5 speeding in the pit lane- 50kph limit gunned at 53kph) and finished 13th ( fastest lap of 1:24.9). Great race with Paul Anderton and Thomas Spencer in another Phase1.
Had a little rub with Paul into the corkscrew.
Today shows that as long you are racing someone, you are racing. No matter where you are on the grid.
Time for next race 1425 on Sunday.
Huge thanks to Natasha Baker for pit stop duties and for allowing me to do what I do.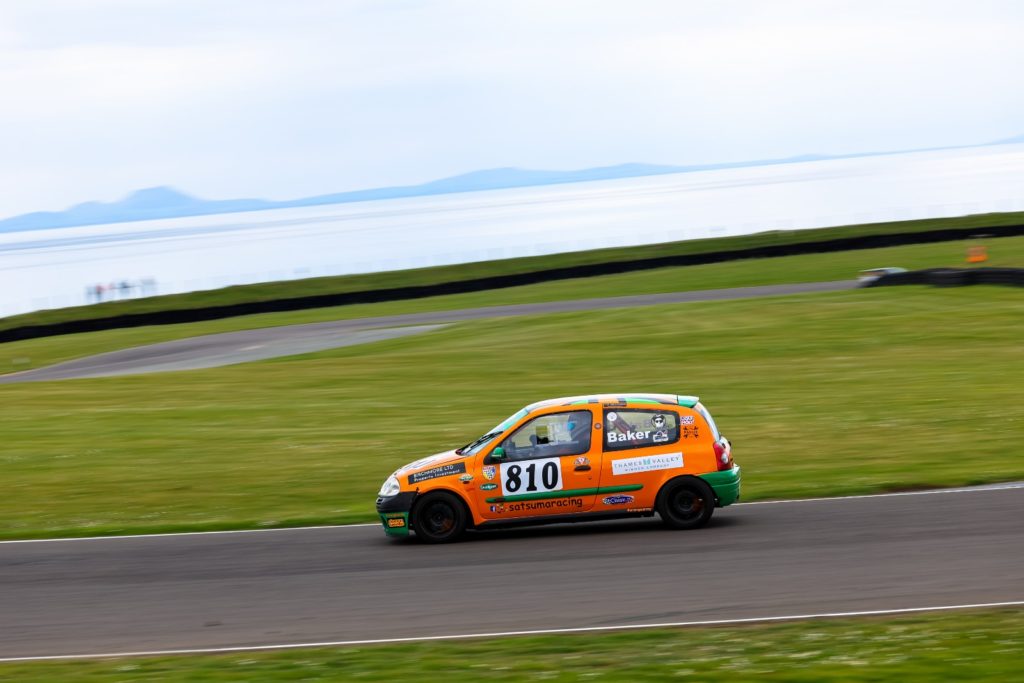 Results
Saturday started 18th finished 13th.
Fastest lap 1:24.9
Sunday started and finished 13th but had a throttle issue Fastest lap was 1:25.5
Finished both races with the car intact.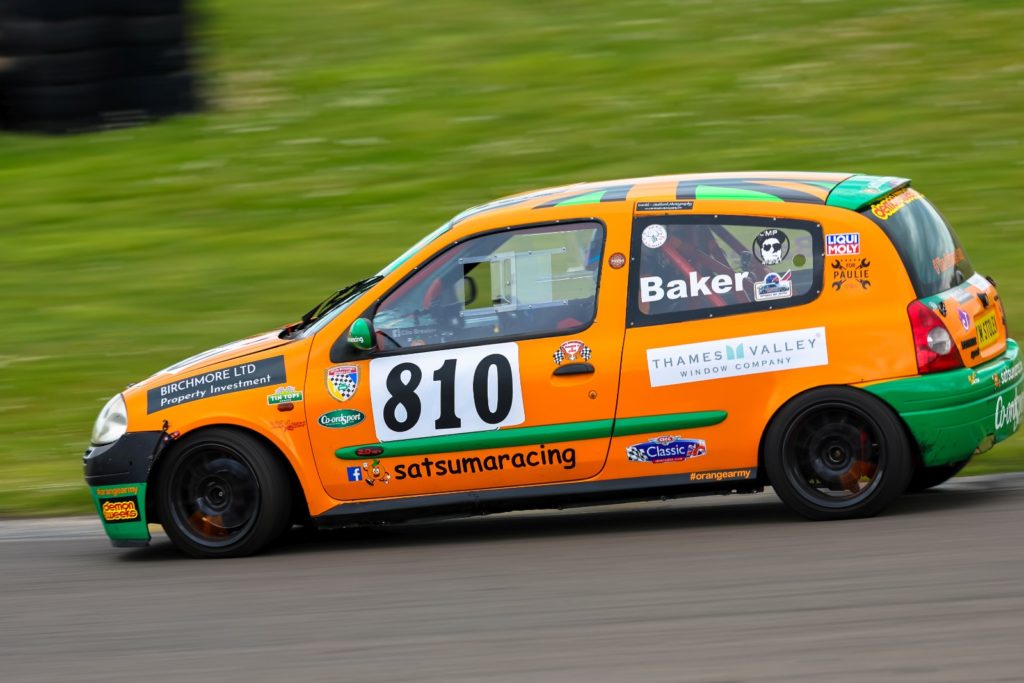 Sunday's race was truly a race of two halves. First few laps racing with Paul Anderton, again and the no57 Fiesta.
6th lap spun at Rocket and then pitted. Not the best pit stop, my fault, as Alpha Live showed.
The second half of the race was just bringing the car home. We have either a fuelling issue or a possible tps prob now.
No Brands GP for us this year.
Great weekend. Gotta love racing no matter where no matter who with.
Would not want to be racing anywhere else. Cscc Staff thankyou.
Tin Topper's thankyou.
We now have a break from racing til Combe in July.
Biggest thanks to Natasha Baker for being my wife, my support and pit crew rolled into one.
David Stallard for most of the car pics.
The scenery photos were taken from the journey home.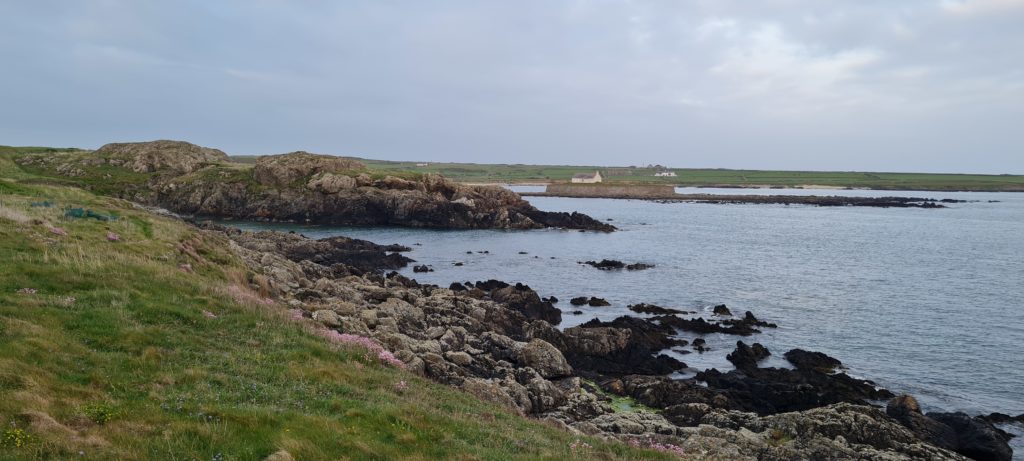 Next race for Satsuma racing Castle Combe 16th and 17th July.