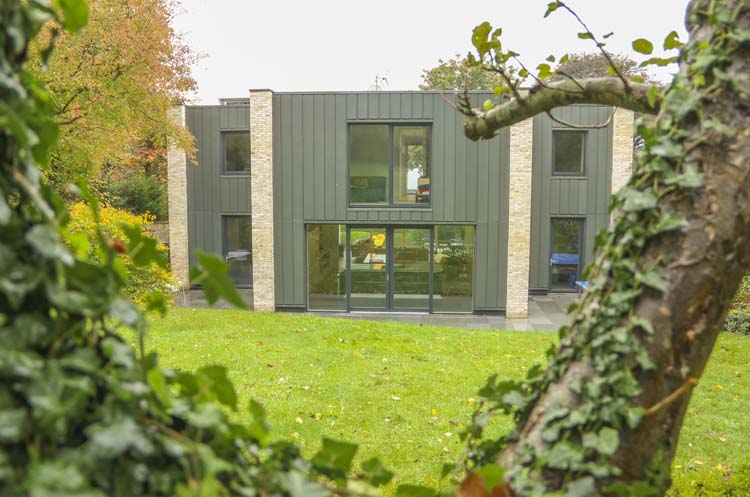 From large windows and less frame to the return of sliding glass doors, here are some of the biggest double glazed window and door trends for 2020 defining the glazing industry in Autumn/Winter 2019-2020 and what is on the property market horizon for next year.
Whether you're looking to replacing your windows and doors, renovating a new extension or building a new home we've got the best double and triple glazing window and door trends for 2020.
Like anywhere else, glass trends come and go, so here are the window and door 2020 trends we think at Thames Valley Windows will be emerging in residential and commercial properties next year.
Sustainable Windows and Doors
2019 has seen homeowners focusing on reducing their energy consumption and saving on energy bills. Sustainability, longevity and thermal performance are a priority when investing in windows and doors for their home and the environment as most energy flows in and out of a home through windows and doors. With the help of intelligent design and technological innovation, the move towards choosing energy-efficient windows and doors made from eco-friendly materials to provide heating, cooling and lighting are an essential component in sustainable building design.
Wooden, uPVC and Aluminium windows and doors are popular choice to minimise the effect on the environment by lowering carbon emissions and promoting a green approach to the environment. All of our options are designed to include traditional features whilst incorporating modern operation, technology and energy efficiency.

Large Glass with Minimal Sightlines
Research shows natural light is said to be the number one interior design feature people look for in a living room when buying a family home!
The demand for large windows and less frame is rapidly increasing with popularity among homeowners in 2019, and it's showing no signs of slowing down.
Sightlines have been a feature of window designs for as long as they've existed. However, 2020 beckons, and it seems to be all about the glazing, and less about the framing
One of the advantages of large panes of glass and slim frames is the brightness and the amount of natural light that floods into your home and giving the most significant views out.
Living spaces with floor to ceiling windows with modern, minimal frames for unobstructed views is the trend to watch out for in the coming months for 2020.
One of the most popular materials for modern windows with minimal sightlines is aluminium. Internorm is the industry leaders for trendsetting window designs, modern,  straight-lined windows that create a light and bright living environment is the way forward. Learn more about Internorm Windows and Doors.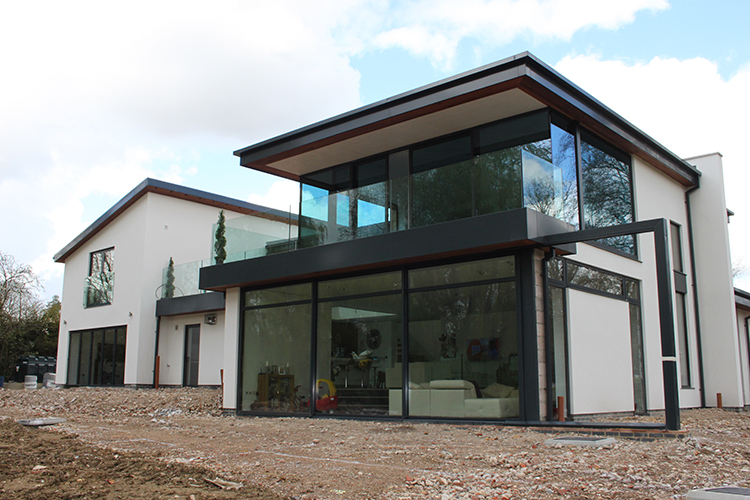 Sliding Glass Doors
Though nothing new, large sliding glass doors are on the list of window and door trends for 2020 and are set to continue to be the top choice for doors in the coming months. By offering much wider panes of glass than bi-folds, slim sliding doors with expansive glass panels are sleek and give a sense of spaciousness with dramatic views and increased daylight.
With modern technology changing, sliding doors can now be designed with cavity pocket which allows for the glass panes to slide into the wall cavity so to fully open the living area inside with the outside space to help increase living space.
Another trend that has been creating a buzz on the home market is the external sliding doors where the glass panes slide onto an outer wall.
Despite the vast amounts of glass, sliding doors can be safe, secure and energy-efficient and are a popular choice for a new Livin room extension or kitchen renovation and even be suitable for Passive House projects.
If you're looking for a quality sliding glass door system, please visit our sliding doors for an introduction to Solarlux, Internorm and Air's comprehensive range of products.

Glass Extensions
The growth in outdoor living has driven the demand for beautiful glass extensions and is at the top of most people's 2020 home improvement wish list
The popularity to create a living space with walls of glass for captivating views of the garden and sky above has massively increased over the last few years. Modern glass extension or conservatories are contemporary architecture an ever more popular way of adding extra space and style to your home.
Research has shown that in the last 12 months lean-to roofs have overtaken Victorian-style conservatories, In the architectural glazing industry,

Coloured Windows
While white windows are a classic choice, matte black is the colour to watch out for in 2020. Black framed windows have been the rage in 2019; they blend well with any interior or exterior decor and look stunning on both traditional and modern homes.
However, grey is making big appearances in window and door trends for 2020, from anthracite grey to pebble grey, their subdued aesthetics blend well in contemporary homes. Grey composite doors are one of our bestselling front door colour.
For whether you are choosing uPVC, aluminium, or timber windows, there is an array of colours to choose from. Including the option of dual colour scheme, allowing you to have a different colour on the interior of your frames compared to the exterior.

Aluminium Windows – Industrial Look
The aluminium window is here to stay. It is one of the most popular window materials for industrial-style windows. Aluminium Heritage windows and doors are a sleek and modern style that has been trending through 2019 and looks set to continue in 2020.

Timber Windows – Retro Fusion
Finally, let's consider timber windows. Natural wood is making a comeback as the best choice of material to be used to manufacture today's windows and doors. Thames Valley Windows timber frames are very energy efficient and are available in oak, hardwood and European redwood. Hark back to olden times, but keep looking forward. Will you be bringing timber windows to your home in 2020?
Whether you're someone who likes to plan their home improvements months in advance or wants to keep ahead of the interior trends, you're sure to be spoilt for choice in materials, colours and designs when choosing windows and doors for your home.
What's more, if you're not sure how adding new windows and doors to your home will look, we offer a 3D Visualisation Service, so you get to see exactly what the outcome will be even before we start!
Thames Valley Windows is on hand to guide you through the window and door buying process, offering guidance and advice along the way, helping you to choose the right windows and doors for your home. Book a showroom appointment to start the process, or give us a call on 0800 18 16 98