If you live by the coast and thinking of replacing your windows and doors for your home, in our latest article, we look at if marine-grade aluminium windows are the best double-glazing solution.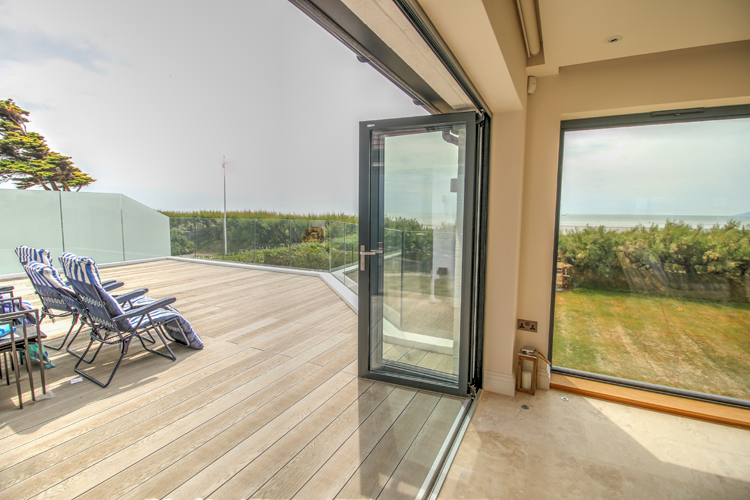 British coastal homes or properties in exposed locations experience all weather, including heatwaves, freezing and snowy winter temperatures, to severe storms with strong winds and heavy rainfall.
The South East has some stunning beaches and seaside towns, and properties located within 5km (3.2 miles) of coastal shoreline, river or estuary are described as a marine environment.
The challenge for coastal properties within marine environments is to be protected from the levels of natural chemicals such as salt. High levels of alkaline and moisture in the air can affect the aesthetics, performance and, therefore, the lifespan of your windows and doors.
What is Marine Grade Finish?
Marine grade powder coated aluminium windows are perfect for coastal homes – the polyester powder coating has a minimum thickness of 60 microns to provide extra resilience in withstanding the harsh natural chemicals of a marine environment.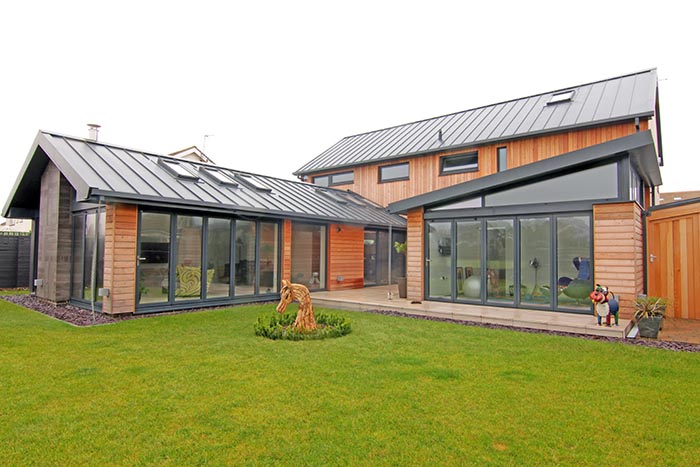 Suitable Window Materials for Coastal Properties
Aluminium Windows
Marine-grade ppc aluminium windows and doors have been, and still are, the preferred choice of homeowners for coastal areas.
High-quality aluminium is robust, corrosion-resistant, and usually the best and most reliable material for a coastal property's windows and doors due to its increased durability and weatherproofing over other materials such as timber or steel. Higher rust resistance and fading and require minimal maintenance.
Ensuring that aluminium windows and doors for coastal properties are marine-grade finished to improve their lifespan and provide an additional barrier to protect against salt spray resistance and corrosion is essential.
uPVC Casement Windows
uPVC casement windows are also a reasonable, cost-effective choice for coastal houses with their wind, rain, and draft-resistant qualities.
The insulating frames work excellently to eradicate draughts. The exterior is durable and continues to perform well without any deterioration.
If appropriately maintained, uPVC windows can last over 20 years and resist salt spray corrosion. It is also resistant to moisture, rusting, peeling, and cracking. They come with a protective maintenance coating that prevents them from being faded. It helps to reduce energy costs and greenhouse emissions by 50%.
Composite Doors
Composite doors are also suitable for protecting your homes in coastal locations. A composite door of 70 mm thickness with an integrated impact-resistance GRP skin and solid core inside it is ideal for coastal properties. It also provides excellent thermal efficiency to keep the inside of your home warm and a high level of security to keep the house safe.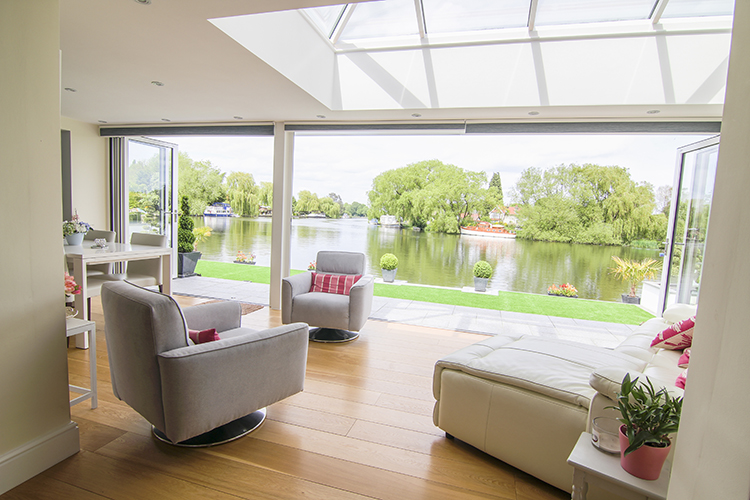 Slimline Frames for Better Views.
Due to the strength of aluminium, it can offer some of the slimmest window and door frames on the market.
Slimline Aluminium windows are unrivalled regarding the strength-to-weight ratio, as aluminium frames can support larger glass panes to create a modern and sleek floor-to-ceiling window.
That allows maximum light and more significant solar gains into the home to offer optimal energy efficiency and thermal retention.
With the minimalist trend for more glass and less frame, aluminium windows and doors are popular for coastal properties to allow homeowners to enjoy outward views and create a seamless connection with the surroundings.
Although aluminium is ultra-lightweight, it is also highly flexible, making it the perfect material if your windows have an unusual shape, style or configuration.
Aluminium frame windows and doors are virtually maintenance-free and highly resistant to rust and corrosion. Unlike timber frames, they will never rot, blister or flake or require painting or staining. Occasionally cleaning the external side of aluminium windows with a damp cloth will be more than enough for preservation.
How do I maintain my coastal windows?
Solar control coating is also recommended for coastal homes or south-facing rooms, as the coating will help to block out the external heat, and the UV protection will protect furniture from fading.
Another option for coastal properties exposed directly to high winds and harsh salt water is recommended pre-anodisation of the frame, which protects the paint and reduces the chance of the powder coating bubbling or lifting.
You should also always ensure that the hinges and handles on the windows are also resistant to the salt, as their failure to manage the sea air could mean having them fixed more frequently than you might think!
However, if your aluminium windows are well-prepared and installed by a professional company, you can rest assured that they should last you for over 35 years at least.