Your home is your sanctuary and the way you decorate it can greatly affect your mood. To help you create a more serene space, Hayley Baddiley from Denby gives us her top tips for putting together a mindful kitchen.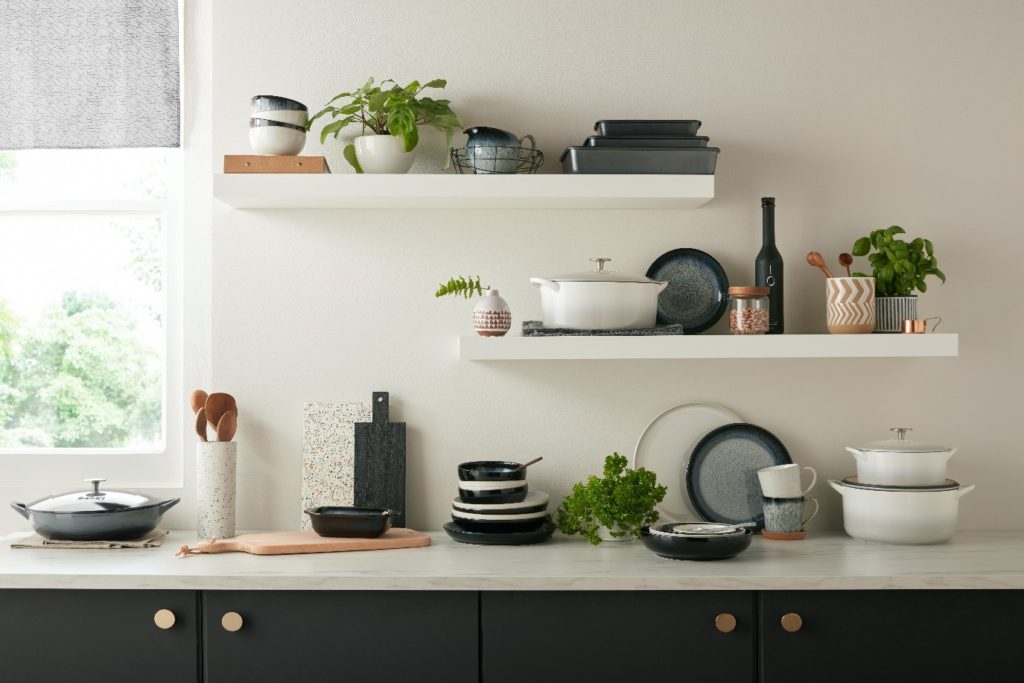 Mindfulness is the practice of being grounded and free from distractions and, as the world becomes more fast-paced, people are turning to the technique to relax and live a life free of stress. Due to its popularity, the mindfulness concept is now finding its way into interior design, with many of us opting for simple, calming décor in every part of our homes, especially in busy areas such as the kitchen. If you're interested in creating a more soothing kitchen space, the steps below will help you get started.
Keep things clean and simple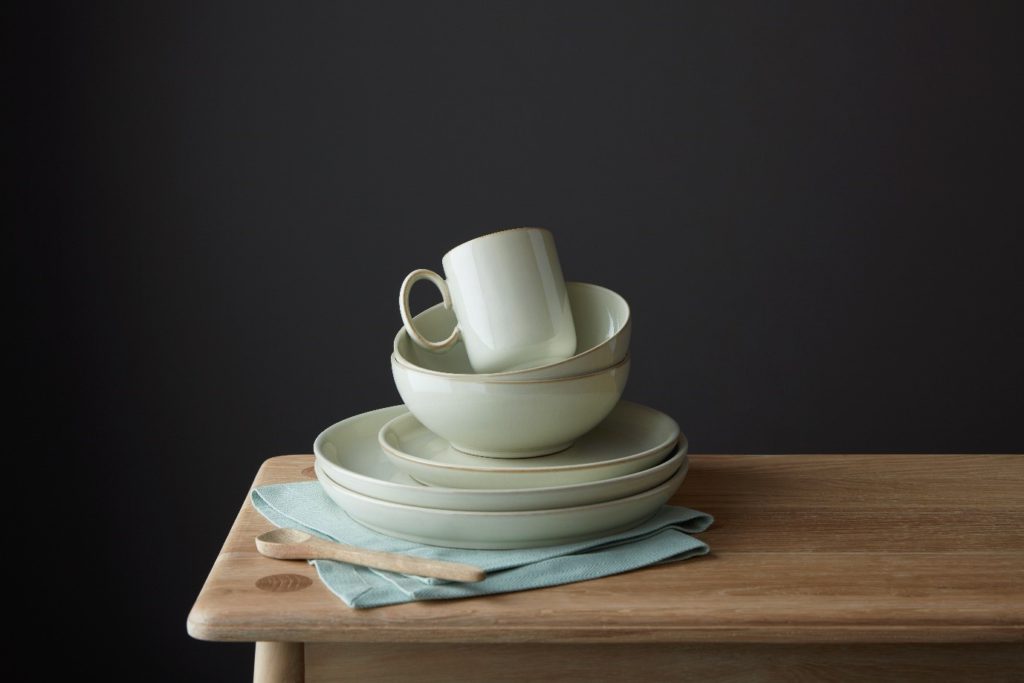 The key to mindful décor is creating a clean and simple space. Your utensils and tableware are some of the most important elements of your kitchen but, to create a more calming area, you could consider editing your collection to contain your most used items. This will help to keep countertops and cupboard spaces as clear as possible.
Consider collecting multi-use items. For example, pasta bowls are a versatile option that can double up as rice and dessert bowl as well as serving bowls. If you choose ceramics that are freezer and microwave safe, you can also use them as stylish storage containers. Multifunctional pieces are a more conscious choice, especially if you invest in high-quality, well-made designs that will last.
Choose calming colours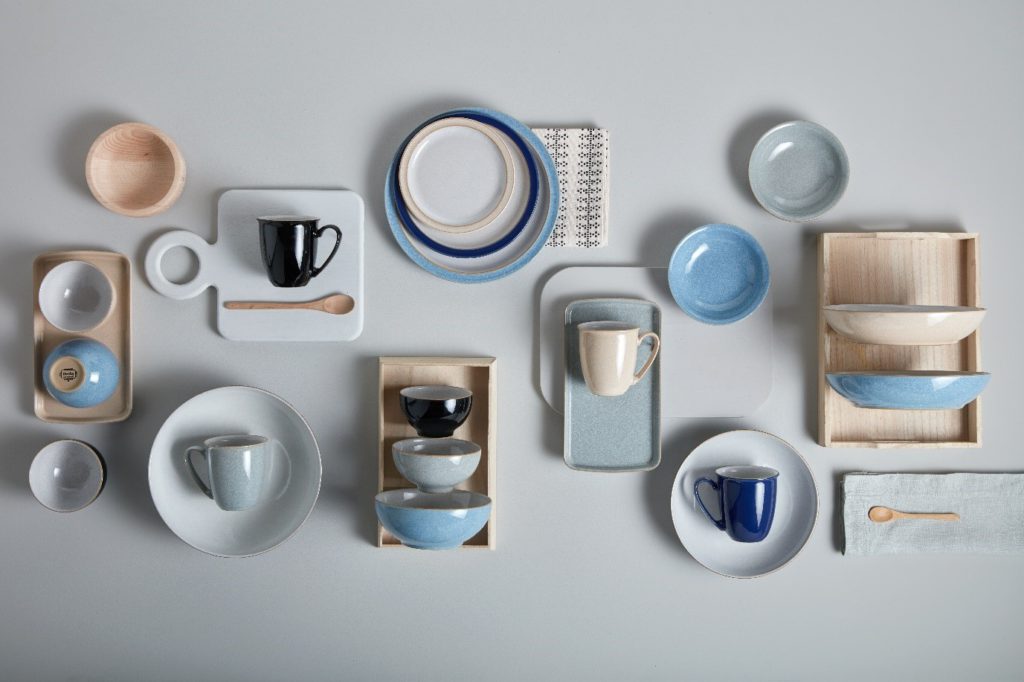 Your colour palette is one of the most important elements of your mindful kitchen. Try to pick out muted, calming hues such as pastels or earth tones, as these can help create a peaceful environment. Consider mixing and matching your colours and accessories to create a space that's truly unique to you. Blue tones can be particularly soothing and work well with natural colours and materials, but you could also consider mixing up your favourite pastel hues.
Bring the outdoors in
Embracing nature can be a great way to boost your mood and reduce stress, so it makes sense to incorporate the outdoors into your mindful space. Consider bringing plants in from your garden to create beautiful centrepieces, or you could grow your own herbs on open shelving to add a pop of green.
You could also think about incorporating furniture and homewares made from natural materials such as wood, stone, and clay. These pieces can help to add a more serene, organic aesthetic to your space and are likely to be more durable and long-lasting compared to man-made alternatives. This makes them perfect for use in busy spaces such as your kitchen and dining area.
If you're investing more time and money into your kitchen renovation, you could also incorporate larger windows into your design. These will let in plenty of natural sunlight which can help boost your mood and can give you a wonderful view of the outdoors. Bi-fold doors may also be a great design feature to consider. When they're open, they can help to create a seamless transition between your indoor and outdoor space.
Add a touch of fragrance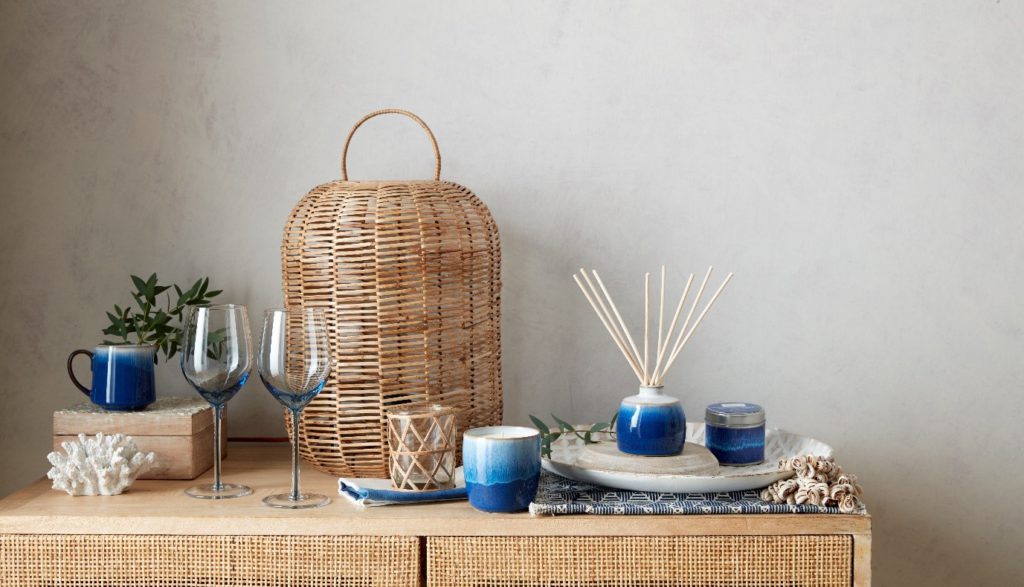 One of the easiest ways to create a more mindful kitchen is by adding a soothing fragrance. Reed diffusers and candles can help to uplift your senses and, if you choose a particularly decorative piece, it can add to your serene décor. Look for fresh floral or subtle herby scents that can help to create a calming atmosphere.
Create a dining area to be shared

Sharing mealtimes can be a great way to unwind and bond with your friends and family so, if you've got the space, why not incorporate a large dining space in your kitchen. An open-plan layout can help create a more relaxed and social space. You could choose table settings that will help promote a more casual atmosphere, such as sharing platters and bowls, which will encourage people to help themselves and make them feel more at home.
If you're thinking of transforming your kitchen into a more mindful space, take some of these tips on board. A few small and stylish changes can make all the difference, so why not try a few in other areas of your home?