As we enter a national second lockdown in the UK, the COVID-19 trend for home improvements looks set to continue.
Here are Thames Valley Windows the demand for double glazed windows and doors is also showing no signs of slowing down.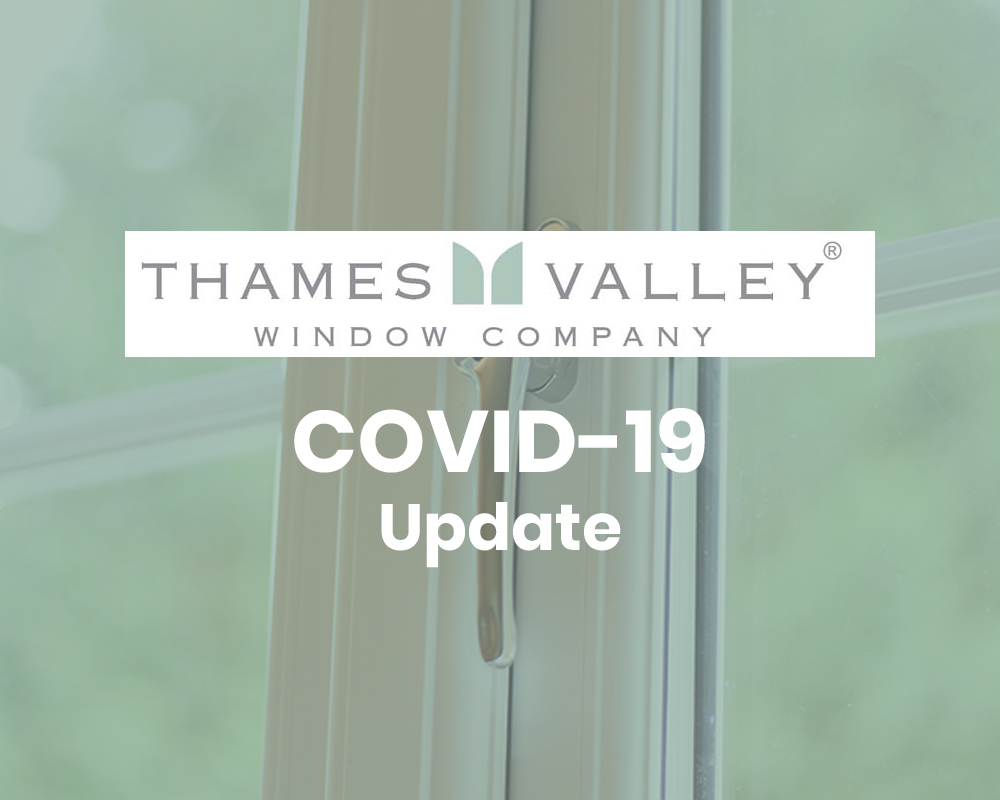 Following the latest government announcement and guidelines, we can confirm we are still OPEN FOR BUSINESS. Throughout the second lockdown, we will continue to quote, survey and install, as usual, maintaining the robust anti-COVID measures we already have in place to protect both our staff and our customers.
Our Bracknell showroom is located in Longshot Lane. We display a wide range of windows and doors and living spaces, including an Orangery and Wintergarden. The showroom is currently closed to walk-ins and is only open by appointment to homeowners, contractors and architects.
It is the perfect environment to help you gain inspiration for your home improvement project.
We ask that you contact us to arrange a showroom appointment so one of our designers can meet you and demonstrate our glazing products in a Covid-safe environment.
Please rest assured we are doing everything we can to maintain lead times in a way which is as close to 'normal' as possible. Whether you're bringing a charming period property back to life, extending your home with a conservatory or orangery extension or looking for a few replacement windows and doors.
Our friendly and professional team are here to offer advice and deliver the highest quality of service.
Local and Trusted… for more than 35 years!
At Thames Valley Windows, we pride ourselves on providing impeccable customer service. We are FENSA registered and have been helping homeowners create their dream homes since 1984. We have transformed thousands of homes around the South East with the highest quality and innovative glazing products.
It's because of our outstanding design and installation service that we have become the best-reviewed local double glazing company. Don't just take our word for it! Read our Trustpilot reviews yourself to see what our customers say about us.
From design and planning to installation and aftercare here's what to expect from your local double-glazing company, step-by-step…
Stage One – Contact Us
The first step is to get in touch with us for a free no-obligation quote or book a showroom appointment. You can contact us by phone 0800 181 698, online or by email.
One of our knowledgeable designers will get in touch to discuss your project, your ideas and requirements and talk you through your double – glazing options and our process.
Stage Two -Home Visit or Showroom Appointment
Once we know your requirements, we will arrange a convenient social distanced showroom appointment or home visit at a time that is convenient for you.
Visiting your property allows us to carry out a pre-assessment and initial measurements to ensure we offer the perfect glazing solution for your needs.
It also allows our designer to listen to your wishes and discuss your window styles, glazing and colour options in person and will enable you to ask any questions you may have to help you decide.
Stage Three -Design Consultation & Free No Obligation Quote
At your specialist design consultations, we will be 100% honest about the bespoke glazing solution we offer you.
From turning your vision into an initial concept, we will work with you to create a detailed window and door design and will suggest alternatives if we feel that they are best suited to capture your vision whilst maximising the value of your property.
We will provide you with a no-obligation quote and give you time and space to make your decision.
Stage 4 – Survey
If you are happy with the quote and you choose to go ahead, we will send you a contract to sign and confirm your order. We will then arrange for one of our qualified surveyors to visit your property to take precise measurements to ensure that your new windows and doors will be an exact fit.
We are BSi approved for quality surveys and installations; our surveyor will carry out a detailed survey to make sure there are no structural risks or concerns before work begins.
This ensures we can deliver on what we promised, to the right specification and price.
Stage 5 -High-Quality Professional Installation
Once our surveyor has signed off the survey, your order will be checked and processed and sent to the manufacturer. We will contact you to arrange an installation date for the work to commence.
You can be sure of professional service throughout, keeping you informed every step of the way.
All our work is completed to the highest standards to ensure longevity and complete customer satisfaction every time.
To help you understand what to expect from our Installation during the second lockdown, download our FENSA Guide for Homeowners
Stage 6 -Aftercare
After your new double glazing has been installed, you can rest assured that our window and door frames come with a ten-year warranty and a five-year guarantee on labour. Should you have any questions or concerns, we are always available to offer support and aftercare to our customers. Simply get in touch with our dedicated service department.