Double glazing repairs and maintenance at Thames Valley Windows is for our own customers where we have installed double and triple glazing into properties in Berkshire, Surrey, Hampshire and beyond.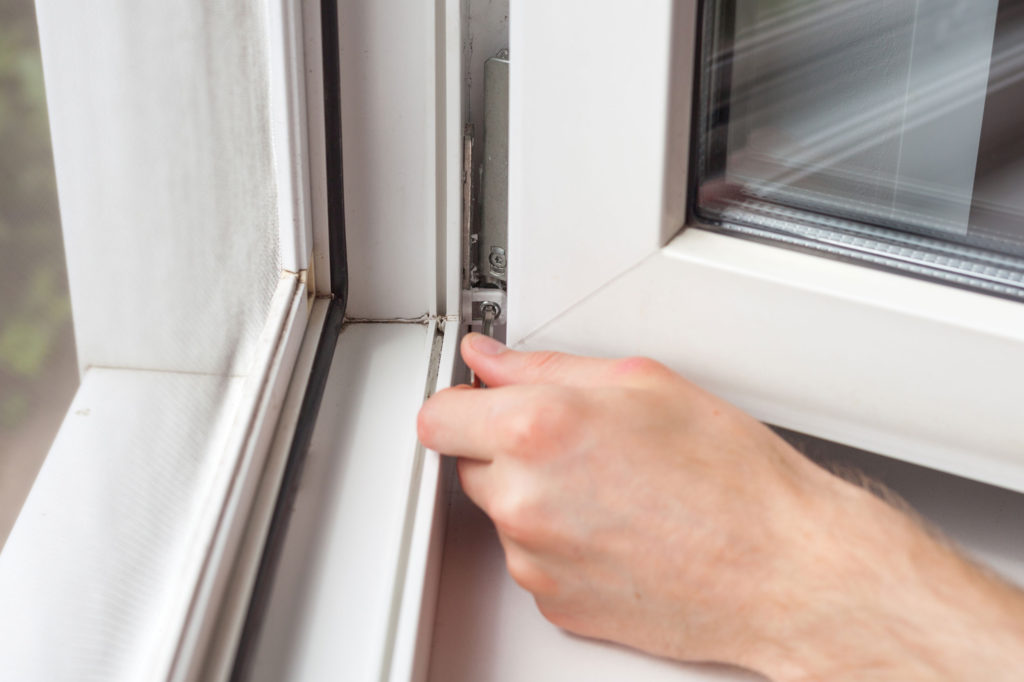 I've got mould on my window
Windows don't cause mould; what could be causing it is condensation. We would advise for increased ventilation.
My door handle spins round and round
It may be that the spindle inside the handle has worked loose. The handle can be removed, and the spindle replaced into the handle. The handle can then be resecured to the window or door and may operate without further issue. We would still advise a service call as it may be that the door would work more effectively with a longer spindle.
If this does not resolve the issue, then it is likely that a replacement locking mechanism will be needed. If the handle is less than five years old, this will be replaced free of charge under warranty.
My snib is just turning
Take it off and on again.
My handle is wobbly (windows and doors)
The washer inside is more than likely worn. We would recommend sourcing a new handle.
My window won't lock
It may be that the spindle inside the handle has worked its way loose. If you refit it, then this will likely hold temporarily, but we would recommend contacting us for a new handle too.
My front door is stiff to lock
Open your door and see if the key turns with ease in the open position. If it works in the open position then close the door and push the handle up with force, this will keep the door secure until one of our engineers can come out and make an adjustment. If the key doesn't turn in the open position, then a new door barrel will be needed.
If the handle is stiff to lift on an older door, then lift the door handle and spray with copious amounts of WD40 and then work it.
My door is noisy
Open the door, Spray the hinges  with WD40 and work it.
There's a noise coming through my window
Check the back edge of the window fits flush with the frame when the window is closing.
If you can feel a draught, then we may need to attend and re-seal the window. An engineer will come and assess the issue.
I can't shut my door
The door may have dropped as its settled. Over time this can happen, or it can be a result of extreme changes in the temperature. An engineer will need to attend and adjust the door.
The rubber at the bottom of my door keeps popping up
This is threshold gasket and is designed to sit at the bottom of the door to create a seal. It can work its way loose as it is not held in with adhesive, and as it is in an area that people stand on, it can pop out. Don't be tempted to glue it back down as if someone catches the rubber with their foot it may tear. Clean it over and pop it back in.
One of the hinges has broken on my door
We will need to replace the whole hinge and to ensure an equal sitting set we would replace all of the hinges on the door where possible.
Condensation/blown window
I have noticed my window is foggy or misting up. The seal on the window glass unit may be about to go. Window panes react to differences in temperature and where the sealed unit has gone water appears between the panes of glass. This may clear at first, but over time it will dry out and then have an increased amount for water inside. To remedy this, we would need to replace the window pane. We can change the glass over without removing and replacing the frame.
The glass will be replaced under warranty for up to 10 years from the contract date, although after five years our call out fee will apply for the labour.
Leads peeling off
New glass unit required
Face fixing bars are falling off
You will need one of our service engineers to come out, clean the bars off and re-secure them.
Here at Thames Valley Windows, our customers have the benefit of our ten-year warranty on windows and doors installation, and a five-year guarantee on labour we are happy to attend to any double glazing problem you may encounter. We do not recommend that you attempt repairs to your windows and doors other than the general care explained above, as you may inadvertently invalidate your warranty.
We have in house service engineers that have years of experience in window repairs and will be happy to assist you with any double glazing repair issues you may experience.
For more details of our warranty terms and conditions, please contact us.
Your new double glazed windows and doors will keep your property warm and safe and aesthetically pleasing for many years.
Our double glazing products are simple to maintain, and with a minimal amount of care, your windows and doors will stay in good condition and perform superbly for many years to come.