If you're looking for elegant and timeless replacement windows, French windows maybe your best option a grand, luxury double glazed window design for your property which acts as a fantastic focal point and lets natural light flood into your home.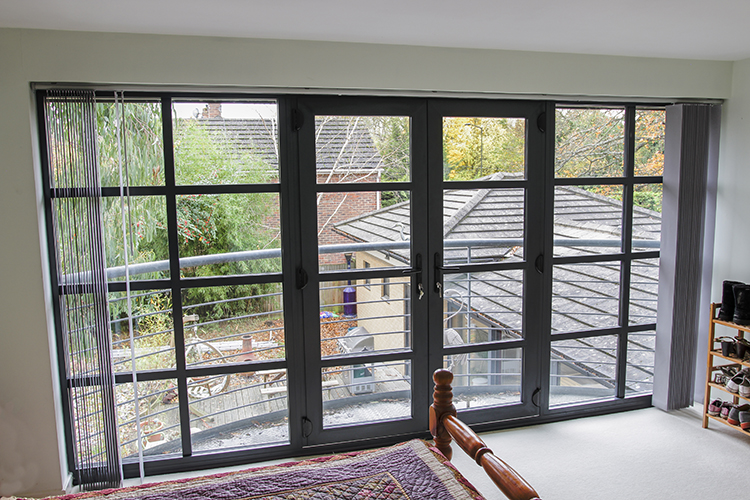 Surprisingly affordable, these double glazed window systems are often referred to as 'French doors' in some cases. This is because they can be as tall and as wide as some door installations, and will generally allow you to open inwards or outwards onto your garden or patio. They are fantastic modern glazing solutions which are well worth considering for both contemporary and classical homes.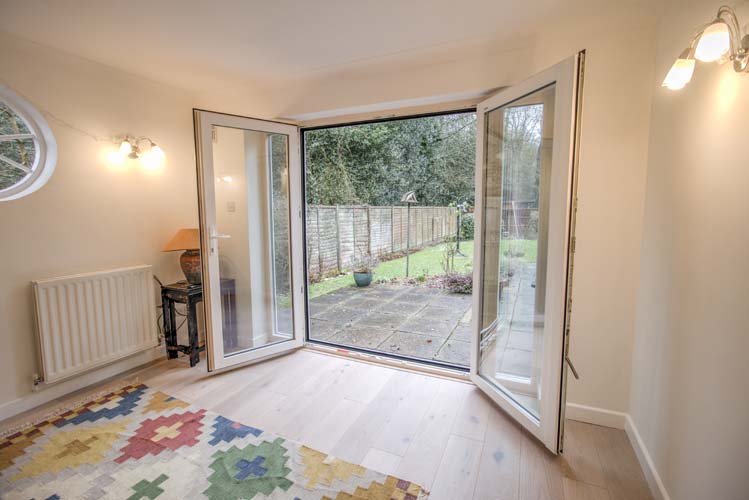 French Windows and Patio Doors
It easy to get confused between French windows and patio doors. However, the difference is relatively noticeable once you know what to look for! French windows, unlike sliding doors or patio openings, they will open in or out from the centre but have no column in the centre which allows for a larger opening and uninterrupted views onto patios or into gardens.
However, French windows don't have a sliding hinge in place. Therefore, instead of having to set up a whole sliding door taking up all of your far walls, you can make use of a relatively compact French window solution.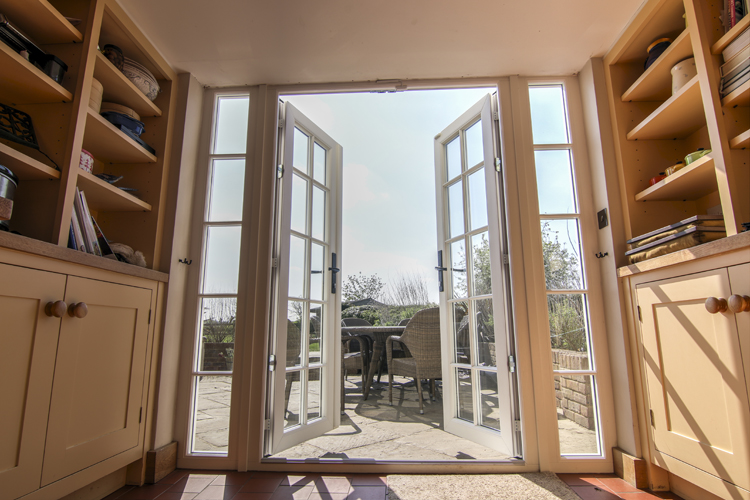 Everyday Elegance
French windows (also known as flying mullion windows) are so-called because of their roots dating back to 16th century France. They are leftover from the Renaissance, which means that these are genuinely artistic window designs, also known as portes-fenêtres, which means 'window doors.'
French windows have similar features to casement windows, meaning they are attached on one side by a hinge to the window frame; they also have a unique design element of a floating mullion function. They can be designed with Georgian bars for a charming European aesthetic.
There are two choices for installation, either on their own or in combination with special side panels to give 180-degree opening French doors function.
These windows offer a crisp and sleek design, the sealed units are thermally efficient, and the safety glass is highly durable, providing exceptional security and appearance They are secured by design and can be fitted with a multi-point locking system.
This innovative floating mullion component means that when both windows are fully open, they create one large opening, allowing for unobstructed views of the outdoors. The simplified design feature of French windows is the ability to open either one or both sides simultaneously for maximum ventilation and views, making them a popular choice for homeowners who are surrounded by picturesque landscapes. Although extra safety care should be provided when children live in the property.
They are commonly used in the upper floors of a property or dormer window to create impressive uninterrupted views. Also offer an ideal glazing solution for first-floor smaller window openings that are not large enough for a fire escape exit, that is required to meet building regulations for escape. For that reason, they are immensely popular.
French windows were initially made from wood and iron. Now with more options of uPVC, Timber and Aluminium, they are also surprisingly affordable. uPVC French window allows homeowners to set up stunning window solutions which offer authentic classical style in any property from period home to modern build.
These windows have also stood the test of time, and are widely seen by many UK homeowners as a nice touch of elegance and opulence for any living room or dining area.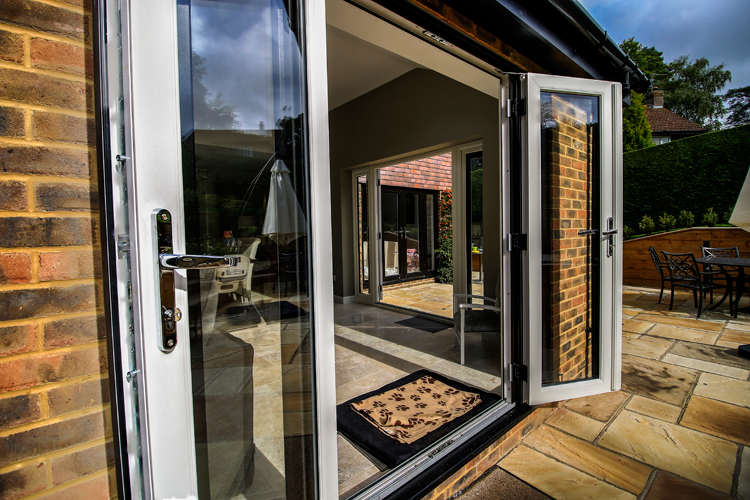 Why Use French Windows?
French windows are eco-friendly and fantastic at helping to keep your home energy efficient. The larger windows allow more light to flow through the house; this may mean you end up spending less on electricity and heating when the winter rolls around. What's more, these windows are designed to retain more heat by letting as little of it escape as physically possible.
People also love French windows for the simple fact that they allow you to blend your interior and exterior to a seamless effect. It's easy for you to open up the doors and head out onto your patio and into your garden, meaning that for anyone likely to hold summer parties or gatherings, they could be a fantastic asset to your home entertainment standards.
There's nothing quite like looking across your garden or patio with the help of a flexible French window solution.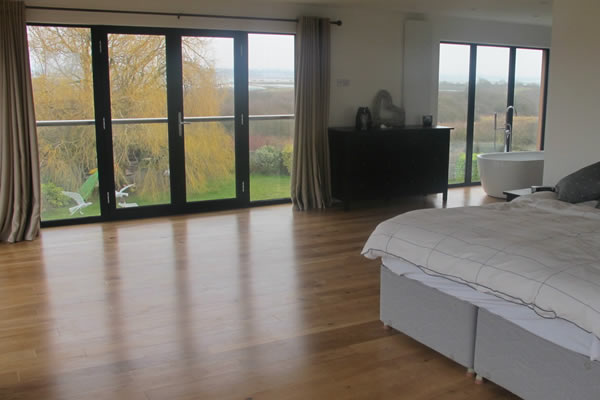 Finding Your Perfect French Windows
French windows can provide the perfect look and practical fit for any style of property. But how do you know if they are truly right for you? If you are looking for replacement windows and thinking of French windows in double or triple glazing to speak to a local double glazing window company to look at the options available for your home.
Thames Valley Windows are a double glazing window and door company that has been designing and installing the highest quality bespoke French windows and external French doors, for properties in Berkshire, Surrey, Oxfordshire and beyond. Every French window is made to measure from sustainable, durable aluminium, composite, uPVC, natural timber and timber-effect with an array of colour options
To discover our French window prices now, call 0800 181 698 and request for a free no-obligation quote! Or contact us online and arrange for an appointment at our showroom or your home!