Frameless glazing is a glass and aluminium product that is designed to create a stylish and contemporary aesthetic to a property thanks to minimum visible frame and maximum visible glass. Modern and slimline, these products can be purchased as opening or fixed windows or sliding windows, or even as a combination of windows and a frameless glass door system. So, what should you know about frameless glazing? If you're wondering how to use frameless glazing in design, read on and discover our ideas.

What Features Does Frameless Glazing Offer?
Frameless glazing gives architects, commercial clients and homeowners alike all of the benefits of the latest double or triple glazing, with a host of excellent features including:
Low U-values and outstanding thermal performance
A wide choice of different kinds of glass including security, solar control, acoustic and coloured glass
Different aluminium frame colours to choose from wherever it's visible
Fully integration with other windows, screens, glazed extensions and doors
A seamless transition can be created to the outdoors when used in conjunction with sliding or bi-folding doors.
The glass used in frameless glazing is of the highest quality and boasts a sophisticated spacer bar construction to achieve even better thermal performance. It also features high-quality glass coatings to allow for better energy efficiency and solar control and is fully guaranteed. So, how can its benefits be harnessed when designing and constructing your home?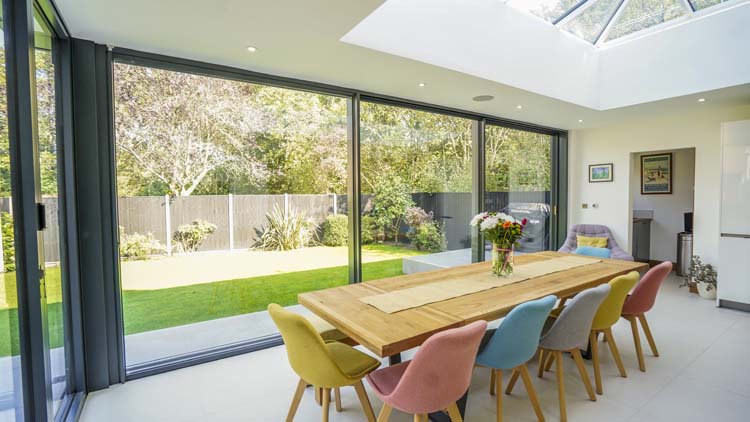 Decorative And Functional
One way to use frameless glazing effectively in any home is to create a frameless glass porch. This provides a decorative aspect that is also highly functional and that really improves the visual appeal of the front or rear of your property. You can also create the same effect by adding a glass balcony enclosure with frameless glazing to provide extra style and security along with uninterrupted views from the balcony over your garden.
Bringing The Outdoors Indoors
When frameless glazing is used cleverly inside the home, it's possible to improve the flow of movement within the home so you don't block off any areas with an opaque material. This allows the natural daylight from outside the property permeate through every space where you desire it. Frameless glazed internal doors can achieve this admirably and are a perfect solution for homes that feature smooth transitions between zones and rooms.
Another great way to use frameless glazing for this purpose is to add a glass balustrade on landings and staircases. This allows you to create a very modern, contemporary look but with the complete peace of mind that comes with knowing that you'll be protected by toughened safety glass.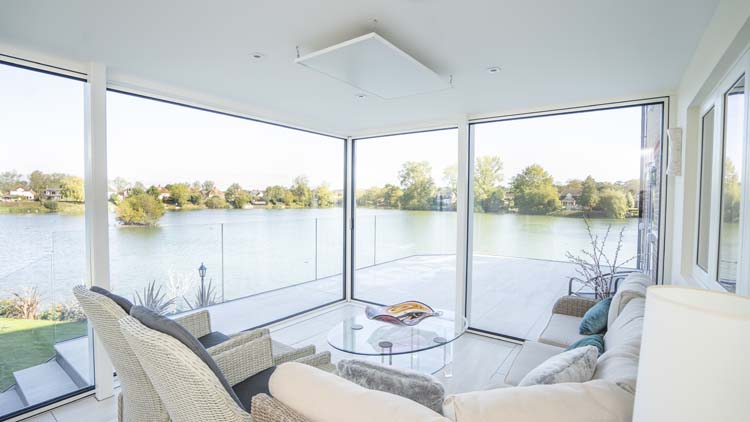 Making Your Bathroom Stylish
Although the bathroom may seem like an odd place to use frameless glazing, in fact it can be a highly effective application. One especially popular way to use this type of window in a bathroom or shower room area is to have a seamless shower surround. As it is made from tempered glass, it is strong and safe for use in a wet, humid environment, and it will look incredibly, giving the nod to today's popular minimalist trend.
In The Workplace
One of the most popular uses for frameless glazing has to be in the modern workplace. Gone are the days when offices were separated by walls and thick doors. Today, the trend is for open plan spaces and this can be achieved while still assuring privacy by using frameless glazing to divide up the areas.
It's possible to create frameless dividing glass walls for offices that maintain an illusion of open plan working without blocking any natural light so the workspace can be airy, ultra-modern and bright. Of course, the privacy provided by the glass also means that nobody's conversations will be overheard and workers can enjoy peace and quiet at their workstations.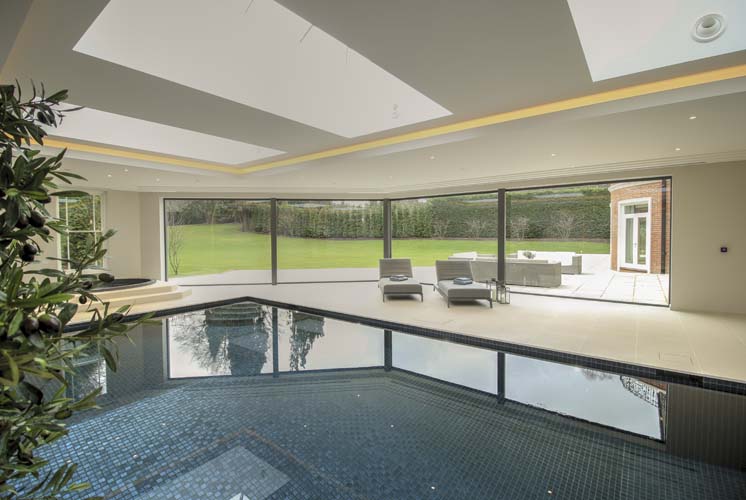 The Benefits Of Frameless Glazing
The main advantage of frameless glazing has to be its stylish and sleek nature which ensures it injects an element of streamlined style into any space. Also, when frameless glass is used in an office or home, it allows natural light to flood through and this allows the space to feel welcoming and bright.
When used to its full advantage, the uninterrupted, totally transparent pane gives synergy to indoor and outdoor spaces, creating a visual flow and seamless transition between the inside and outside – especially effective when there's an impressive view to enjoy. It's even possible to customise seamless glass with a company logo added to make a statement.
To find out more about the benefits of frameless glazing, contact Thames Valley Windows today.