These days, there are roof lights available in a wide variety of configurations and styles, and that means that you're sure to find the perfect roof light to suit your roof and home's style, whatever it may be. However, when you're looking for the right roof light solution for your flat roof, you have two option – a flat roof light or a roof lantern. If you aren't sure of the differences between the two, this article will point you in the right direction and give you the information that you need to make a final purchasing decision.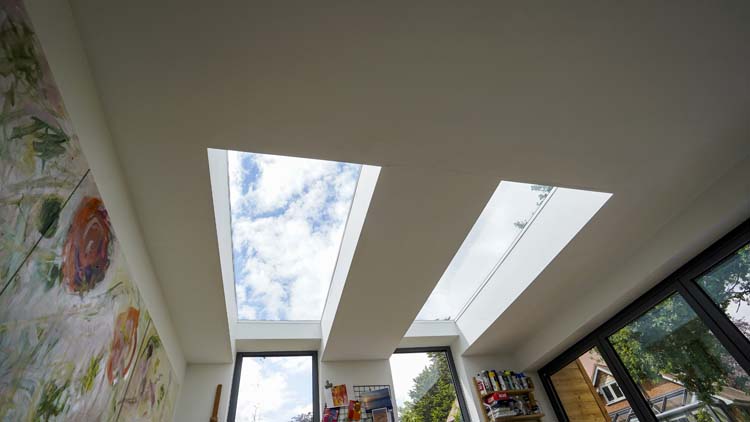 The Benefits Of Roof Lights And Lanterns
If you pick the correct roof light or roof lantern for your home, you'll find that it will transform the appearance of your room, flooding dark or dull spaces with plenty of natural, beautiful light, extra ventilation and, above all, a feeling of increased space. You can create this effect in any part of your home, from the bathroom to the kitchen, and from the loft space to the bedroom.
In fact, roof lights and lanterns are now a key component in many stylish renovations and self-build projects all over the country thanks to their versatility. But how are they different from each other? How do you know which is the best option for your home? Read on to find out more.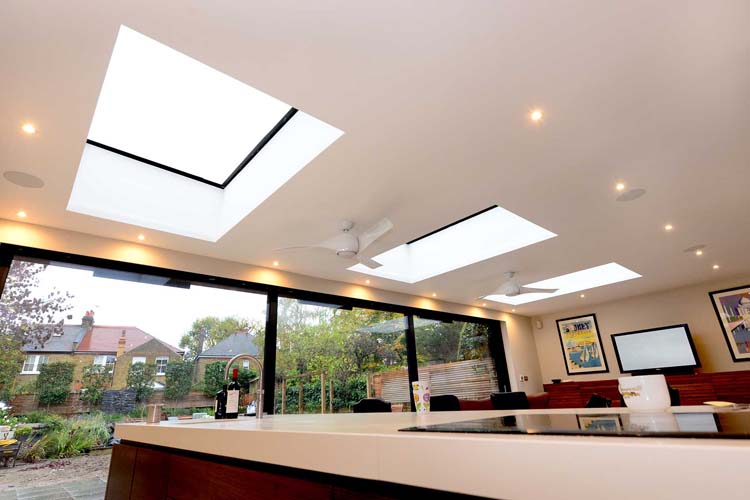 What Is A Flat Roof Light?
Flat roof lights are the perfect choice for your window renovation project if you would prefer not to see the window from outside your property. This is because they sit low to the roof. When you select a flat roof light which has been manufactured to internal dimensions you'll find it allows as much as 25% more natural light into your room than any other type of flat roof window.
Flat roof lights will therefore unobtrusively and instantly brighten up any renovation or extension project and they're also capable of providing an extra ventilation source if you choose one that can open and close.
You can even join several flat roof lights together in order to create a larger modular system that can be combined in a number of configurations. This means that you can select any size you want – ideal for creating a powerful impact in narrow but long side returns as well as in big "grand design"-style properties.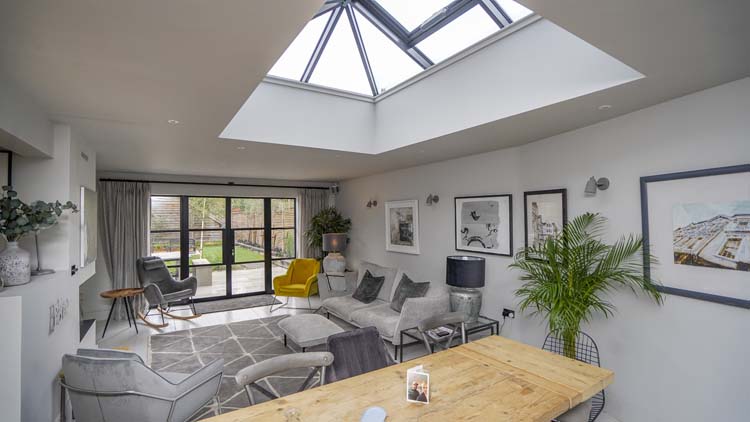 What Is A Roof Lantern?
The alternative to a flat roof light is a roof lantern. These are another great option depending on the effect that you're trying to achieve in your property. A roof lantern is more effective at channelling the light from different angles when compared with flat roof lights. They are also capable of creating an eye-catching architectural focal point inside your home.
Lantern roof lights can make any room appear larger as they open the ceiling up to the sky to maximise the flow of light and give more room height in order to change the room's ergonomics.
When a roof lantern is constructed, however, it requires the use of glazing bars to support the glass structure. These are able to be seen from below, something which won't occur if you opt for a flat roof light. That means that you may want to consider using a roof lantern that has minimal glazing bar connectors to minimise the negative impact on your room's appearance as well as maximise the amount of natural daylight that will be able to flow through.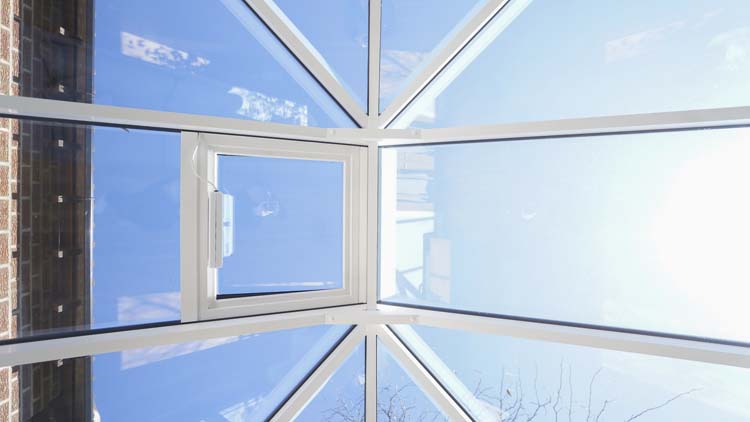 Which Should I Choose?
At the end of the day, only you know which is best for your home – a flat roof light or a roof lantern. However, it's important to be aware of the similarities and differences between the two types of window so that you can make a well-informed choice.
The biggest difference between roof lanterns and flat roof lights is their appearance. Flat roof lights can barely be seen at ground level both externally and internally. On the other hand, a roof lantern will give any building's architecture a truly impressive perspective.
When you're on a very tight budget, you'll usually find that a flat roof light will be a more affordable option, though.
No matter which style you prefer, you should consider investing in triple glazing for your roof lantern or flat roof light as it will provide better heat insulation and reduce external noises.
If you're ready to find out more about installing a flat roof light or roof lantern in your home, contact the Thames Valley Windows team today.