With the ever-developing housing market for better aesthetics, energy efficiency and increased thermal performance and Governments commitment for the UK to reach net-zero carbon emissions by 2050. A new breed of double glazed window and door product is emerging in the architectural glazing industry. Commonly referred to as composite windows and doors, these products offer a refreshing alternative to conventional uPVC.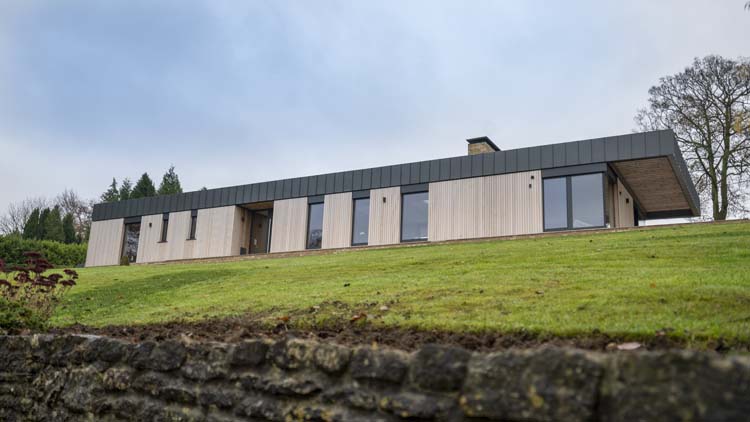 What are composite windows made of?
'Composite' is a descriptive term referring to something made up of a combination of materials but can be confusing as it can fall into two categories:
The first is a composite uPVC product which would be a grained or timber alternative such as Evolution. The composite window frame is uPVC wrapped with a grained wood-looking material also known as 'foil'.
These are conventional window systems in their operation, providing opening out casement windows in both lipped or flush design. There are also similar options within our other uPVC ranges, such as Halo or Modus, which also offer grained frames with various casement options.
The second type is aluminium clad composite window would be an external aluminium clad (sometimes referred to as ali-clad or all-clad window) frame with either a uPVC or interior timber frame.
Timber aluminium windows are a popular choice for traditional and modern properties in Berkshire, Surrey and Hampshire. Wood composite windows offer all the naturalness and warmth of timber but with low maintenance.
They are typically tilt & turn windows and doors and offer the opportunity to achieve ultra-low u-values (known as Passivhaus or Passive House) high-performance levels.
The leading brand of the composite window is Austrian manufacturer, Internorm. This leading aluminium window and door brand offer a wide range of double and triple glazing, Entrance Doors, Lift & Slide Doors and Opening Out Casement Windows & French Doors in a range of colours.
Internorm composite windows suit sustainable new builds and eco-homes as they are highly engineered with the latest technology and offer outstanding performance.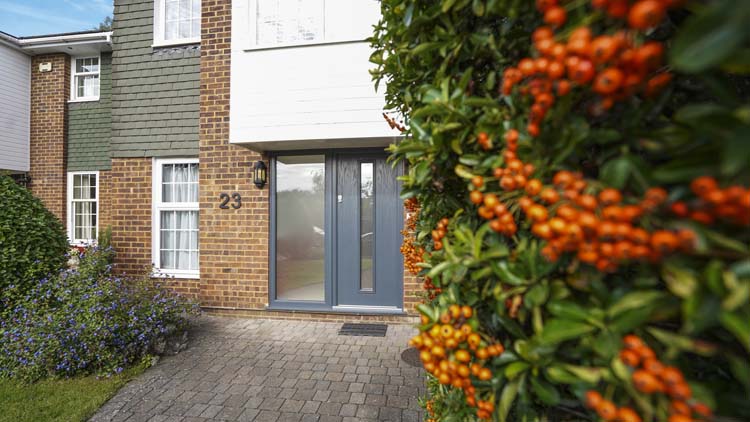 What materials are used in composite doors?
There are also composite front doors – again made from a combination of materials:
The interior and exterior sides' outer skin is fibreglass skin fixed onto a water-resistant composite material with the first type. A high density surrounds this high insulation foam core; the main structure of the door known as the 'door leaf' is either steel-reinforced fibreglass or steel-reinforced uPVC.
The second type would be aluminium clad composite doors (Ali-clad or all-clad) frame with either a uPVC or timber interior frame.
Sustainable Solution
Aluminium clad composite windows are environmentally friendly as aluminium is recyclable and offers the best energy efficiency, reduces carbon footprint, and lower energy consumption and bills
.Internorm design and manufacture a wide range of high performance, bespoke composite aluminium clad, timber and uPVC windows and doors in their factory in Austria.
Internorm only selects high-quality timber from FSC certified forests to minimise their contribution towards global warming.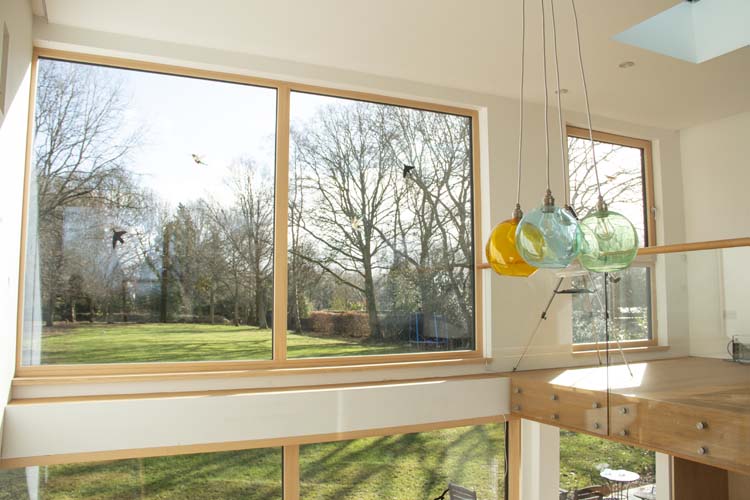 Want to know more?
If you want to know more about the individual products mentioned above then feel free to download one of our brochures.
Alternatively, if you'd like to discuss your project requirements, please call us or request a quotation.