Flush casements are increasing in popularity for home improvement projects but what exactly does the term 'flush casement window.' mean? The easiest way to explain it is that when the window (or sash) is closed, it sits flush within the frame, creating a flat surface on the outside. A lipped casement window is a more widely known design today. This is where the sash overlaps the frame when closed.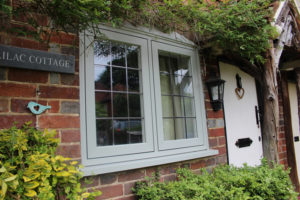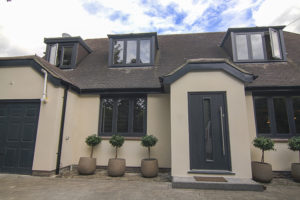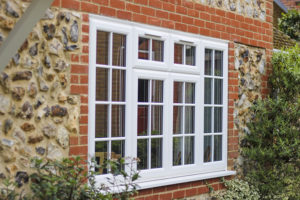 Flush casements are actually a very traditional window design and have been used for over 200 years. Dating back to the 19th century, all windows, which would have been constructed using timber, were designed with flush fitting sashes and this is evident in many late Georgian, Victorian and Edwardian properties.
Flush sash windows are a combination of modern and traditional window style. They are distinguished by sashes that sit into the frame and finish flush
More modern timber windows of the 1950s and onward were designed as lipped casements, as above. This trend continued with the emergence of energy rating replacement windows and double glazing. While timber windows have always provided an option for flush casements, the more maintenance-free window types have not. This has now changed, and over the last few years, a number of highly energy-efficient flush casement options have been developed. Now uPVC windows, timber-alternative windows, aluminium windows and of course timber windows, are all available as flush casements. The clean, square lines mean they can look good in all property types, from traditional to contemporary.
The image above shows a flush, timber-alternative window in a country cottage, however, if you're looking to achieve a contemporary look in a more modern home, the flush casement is ideal with its simple lines.
Choice of window frame you can choose lead or Georgian bar designs for a traditional look, or a more modern appearance, a clear glass design means a larger glazed area and more light. Flush casements are energy efficient and are available in either double glazing or triple glazing, subject to what type of thermal performance you are looking to achieve.
Flush casement windows are available a range of foiled finishes and colour options, both externally and internally, as well as a range of handle styles and optional peg, stay mean that the flush casement window is extremely versatile.
Contact us today and discover our range of flush casement windows – and discuss the design choices available.
Thames Valley Windows have installed hundreds of energy-saving flush casement windows throughout Berkshire, Surrey, Hampshire and beyond and will help you design windows and doors for your home that meet your expectations in every way.
Recent Projects Selection