Natural light, space and brightness are among the most significant factors to consider when designing a home's interior. In our latest blog article, we put together some dining room ideas for external and internal bi-folding doors.
Whenever a living space is bright and spacious, it creates a minimalist and warm ambience.
A colourful room filled with objects became a trend known as "Clutter core." during the pandemic, it is seldomly seen as a bright, comfortable space to relax and rest.
By increasing the flow of natural light from one living space to another can also help provide a larger room's appearance.
Therefore, any interior design change you can make to your dining room to illuminate and enhance its size will help give the illusion of more space and light.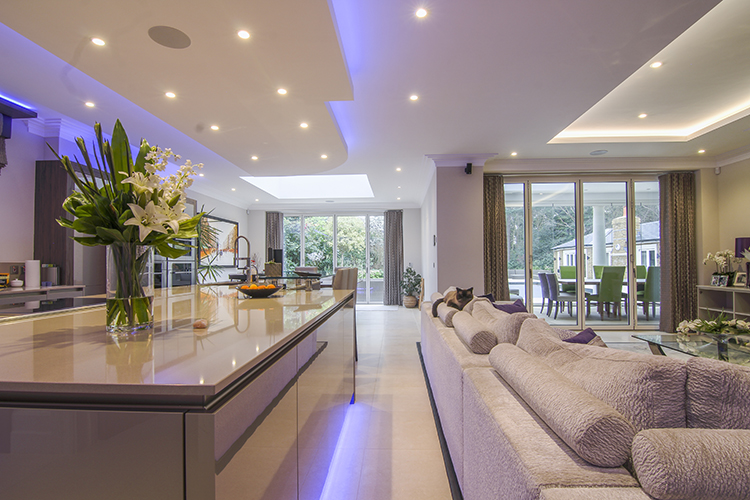 Broken-plan living also became a trend during the pandemic to create different zones to work or relax. This may explain why internal bi-folding doors and glass dividers have risen in popularity over the last couple of years.
External and internal glass walls add the WOW factor to both new builds and traditional properties. Bifold doors enable us to create flexible partitions between living – spaces within our home and garden.
Whether open or closed external bifold doors allow stunning panoramic views of your garden and beyond. The range of Bifold doors Thames Valley Windows offers are manufactured with the latest innovative technology and high-performance locking system to achieve outstanding weather performance and security results.
Internal bifold doors offer the perfect option to create an open-plan living space to entertain or relax with family and friends. You merely fold the doors to the side. You close the doors when you want to create a cosy and quiet atmosphere.
There are many rooms throughout the house where internal and external bi-folding doors can be installed. Nevertheless, each may have slightly different demands for the door, which are important to consider. Let's look at ideas for using bi-folding doors in the dining room.
Dining Room Ideas with Bi-Folding Doors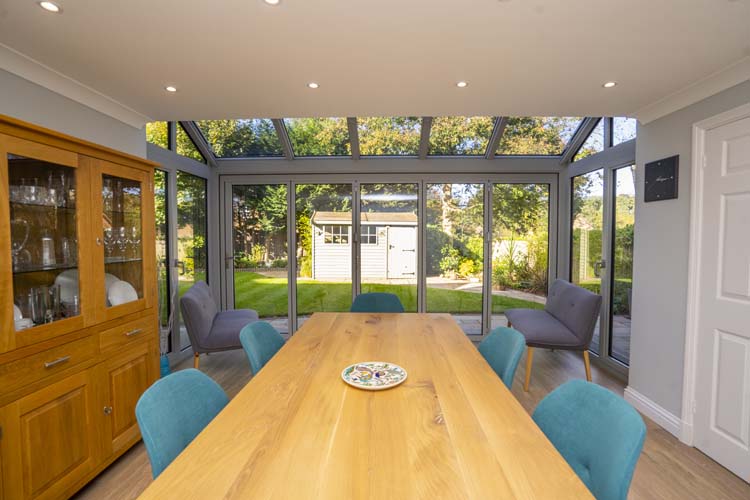 For many homeowners, bi-folding doors are an excellent choice for the dining room. They create a bright and light ambience and become a focal point of the room.
External bifold doors will extend the living space if your dining room faces your garden. The folding mechanism allows the door to open completely clear to blend the indoor and outdoor living spaces seamlessly.
Bi-Folding Doors to The Kitchen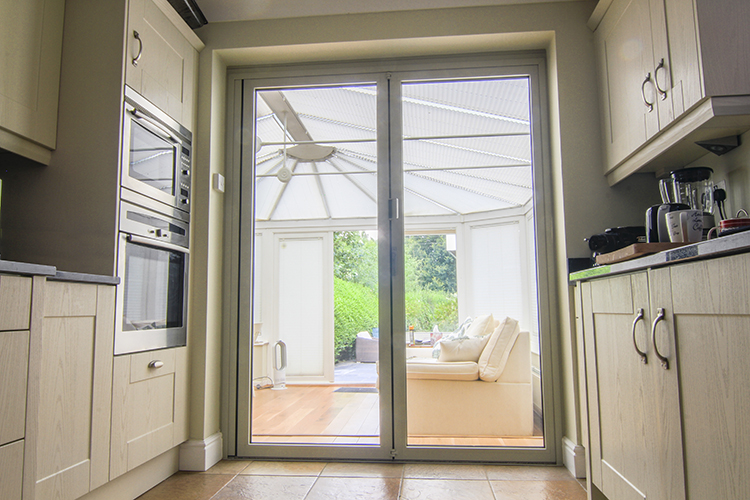 Installing internal bi-folding doors between your kitchen and dining room is brilliant. It helps to open the dining room up to the kitchen's usability. It lets more light through and is excellent for creating a large amount of space, and gives the illusion of an open-planned kitchen and dining room.
It is also great for throwing parties or gatherings, as you can quickly move between rooms.
Bi-Folding Doors to The Living Room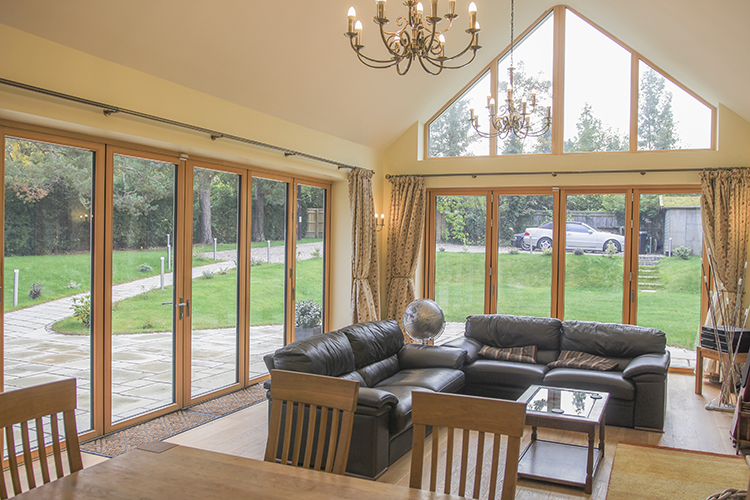 The main living room is another popular place to install internal bi-folding doors from the dining room.
By installing them in the kitchen, you can create a wonderful, spacious illusion of an open-planned living and dining area within your home.
They will also increase the amount of light entering both the living area and the dining room and close each room off to give a little more privacy and a cosier aura to the room.
So, whether you're renovating your property or conservatory, building a new build, or adding a new kitchen/dining room extension.
Bi-folding doors are a visually stunning addition to your home, particularly if you like to create more living space and increase the amount of light entering your home.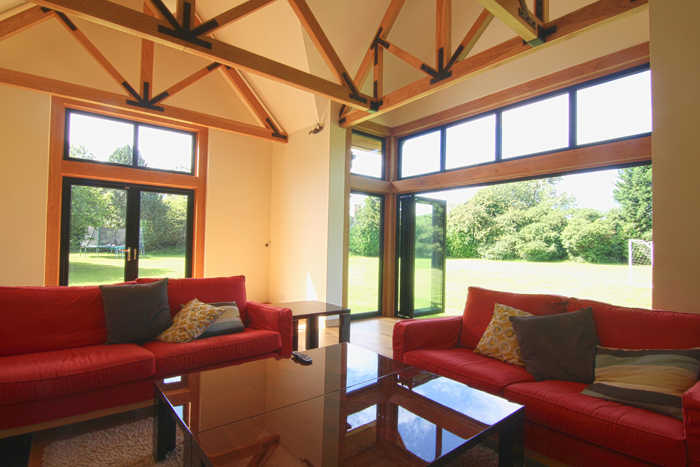 Thames Valley Windows has been designing and installing the highest quality bespoke bi-fold doors for properties in Berkshire, Surrey, Oxfordshire and South East for nearly 40 years.
Every bi-fold door system is bespoke to your requirements and manufactured using sustainable, durable aluminium, timber, composite and uPVC.
To discover our bifold door prices now, call 0800 181 698 and request a free no-obligation quote!  Or contact us online and request an appointment at our Bracknell Showroom with one of our designers!