From internal glass screens to freestanding fireplaces, 'Broken Plan Living' is the latest interior design trend to replace open-plan living.
The last couple of decades, modern architects and homeowners have been knocking down walls to create large sociable living rooms with a sense of open space, and an influx of light.
However, the last few years there has seen a change with how we live in our homes and with more people working from home, walls have made a comeback in the form of glass walls to create distinct zones for different uses.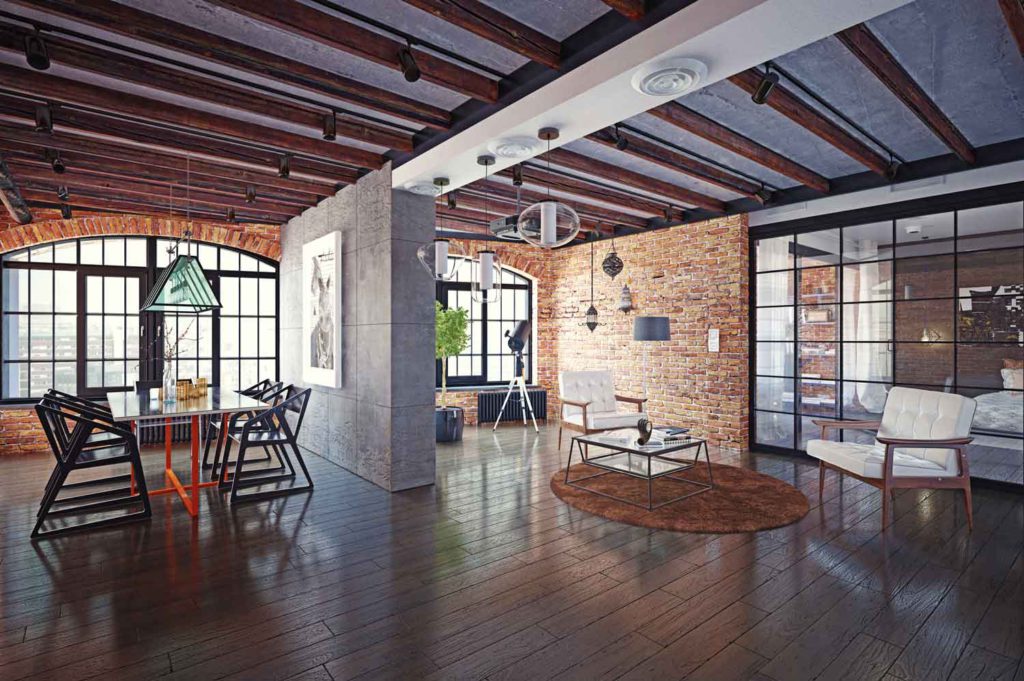 What Is Broken Plan Living
Broken-plan is the new generation of open plan and offers flexible multi-functional living spaces with the creative use of structural elements.
Internal glass screens, half-walls and split-level floors are among the other features being used by architects and interior designers alike to enhance broken plan living and divide large open living areas into offices, snugs or games rooms.
The benefits of broken plan living are natural light the illusion of space and sense of flow but providing privacy and noise reduction.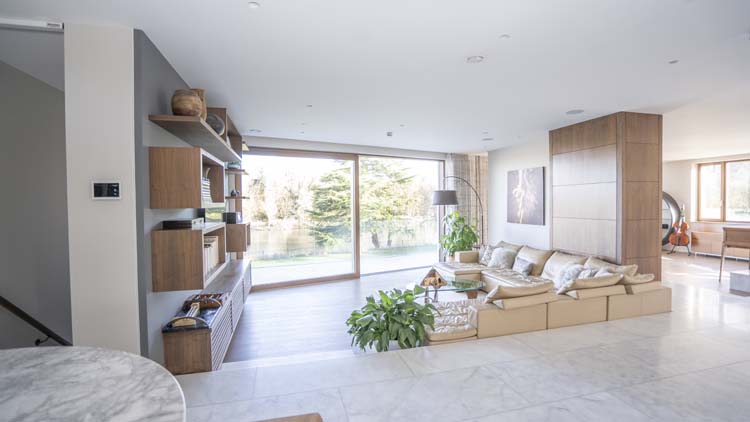 Open Plan Elegance
Glass is the most innovative and versatile, space-enhancing material available it reflects a luxurious aesthetic in modern interior design for contemporary living.
The use of glass in broken plan living can enhance lifestyle with the sense of light and an illusion of space.
How To Create Broken Plan Living
Let's start looking at the different design ideas you can achieve a broken plan layout in your home.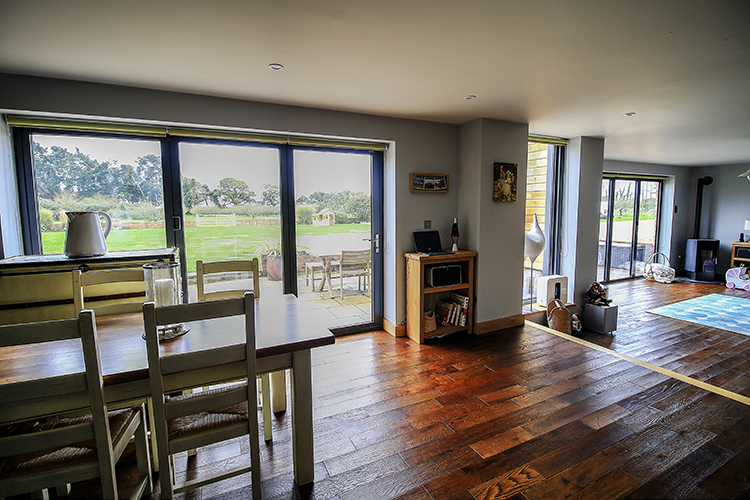 Internal Glass Screens
Glazing is ideal for those open-plan spaces that you'd like sectioning off, but you don't want to lose the flow of light or make a room look smaller. With a floor-to-ceiling internal glass screen, you still get to use the space's height while dividing the room. A popular choice for home offices and kitchen dining areas.
Recently, black heritage internal doors and glass screens have made a comeback into an industrial interior design for loft-style living. These elegant black metal framed internal glass screens not only create a stunning visual statement for both traditional and modern properties but also let maximum light to pass through both spaces.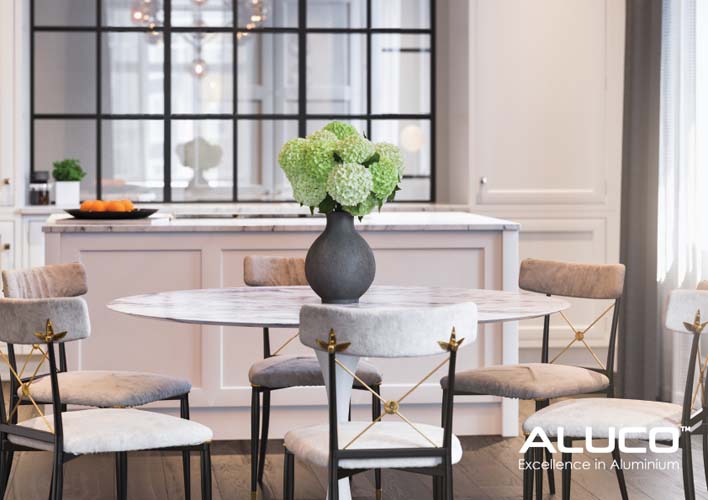 Bi Folding Doors
Bi-folding doors are a popular choice for external patio doors to connect the inside and outside. Still, many homeowners are now installing bi-folding and sliding doors inside the home to create a flexible broken plan design. With the option to open them up for social gatherings or have them closed for ultimate privacy and to diminish some sound from another zone, or have them half open for the occasions in between a sought-after look for kitchen designs.
The main benefit of internal glass screens and doors is the practicality of each door system and how well they function in confined spaces in both small and large homes.

Interior Decor
Sometimes, building and knocking down walls or creating different levels isn't an option. But fear not! You can still achieve a broken plan living without introducing permanent structural changes. You can easily create different zones in one room with the use of other furnishings and colour schemes to create depth and space within the living area.
You can also achieve this with various floor finishes. Wooden panels, ceramic tiles and soft carpets create three distinct areas with their own identity and can change an open space into more defined sections.

Freestanding Fireplaces
A contemporary freestanding fireplace adds the wow factor to living spaces but is perfect for dividing two rooms, so there is still some connectivity between the two.
Split Level Floors
Just one step down to a lower or upper level between a kitchen and living area can create a different sense of zone.

Shelving
Shelving and bookcases are another easy way to start living in a broken plan layout without permanent changes.
You use the shelves as a wall divider for the two zones you want to create. It's even better if the shelves are open-ended as it allows more light to flow around the rooms.
This technique also creates a storage space to help tidy the surroundings. Opt for taller shelving units for some distinct separation between zones or use lower shelves to create a social space.
To discover our bespoke internal glass screens and door prices now, call 0800 181 698 and request for a free no-obligation quote! Or contact us online and arrange for an appointment at our Bracknell showroom or your home!