Great coverage for the modern barn conversion in Oxford, where we installed contemporary glazing solution of Solarlux fixed windows and sliding glass doors.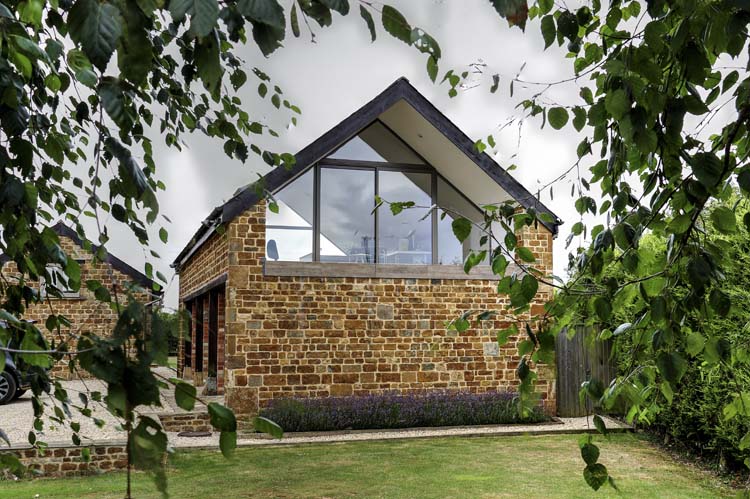 The spectacular timber and brick modern barn conversion is a luxurious south-facing holiday home located in the beautiful Oxfordshire countryside with exceptional rural views.
We were thrilled to see that it is featured in three publications this month, Self Build and Design, Fabric, and Refurb and Restore. Let's take a closer look at the articles.
The Beginner's guide to modern barn conversions article in Self-build and Design covers everything on renovating farm buildings, churches, chapels and pubs into beautiful modern barn conversions with stunning exteriors and superb open plan living spaces.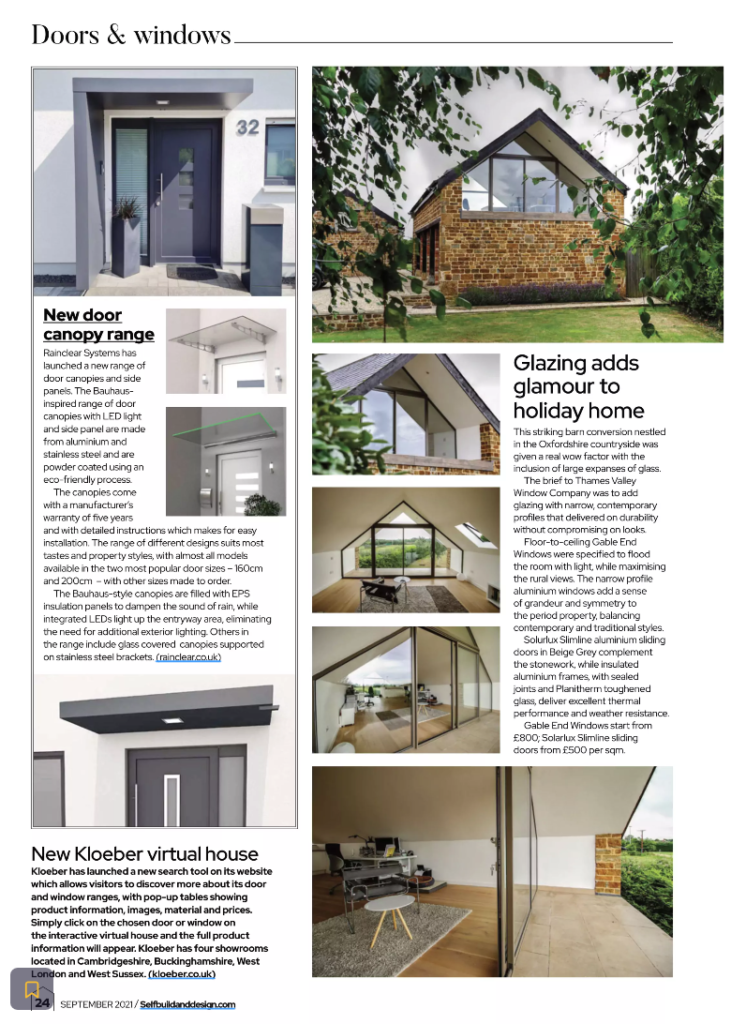 Glass Act article in Fabric highlights the use of contemporary glazing solution for vaulted ceilings with floor to ceiling windows and doors to bather the interior with natural light and offer panoramic views of the open countryside.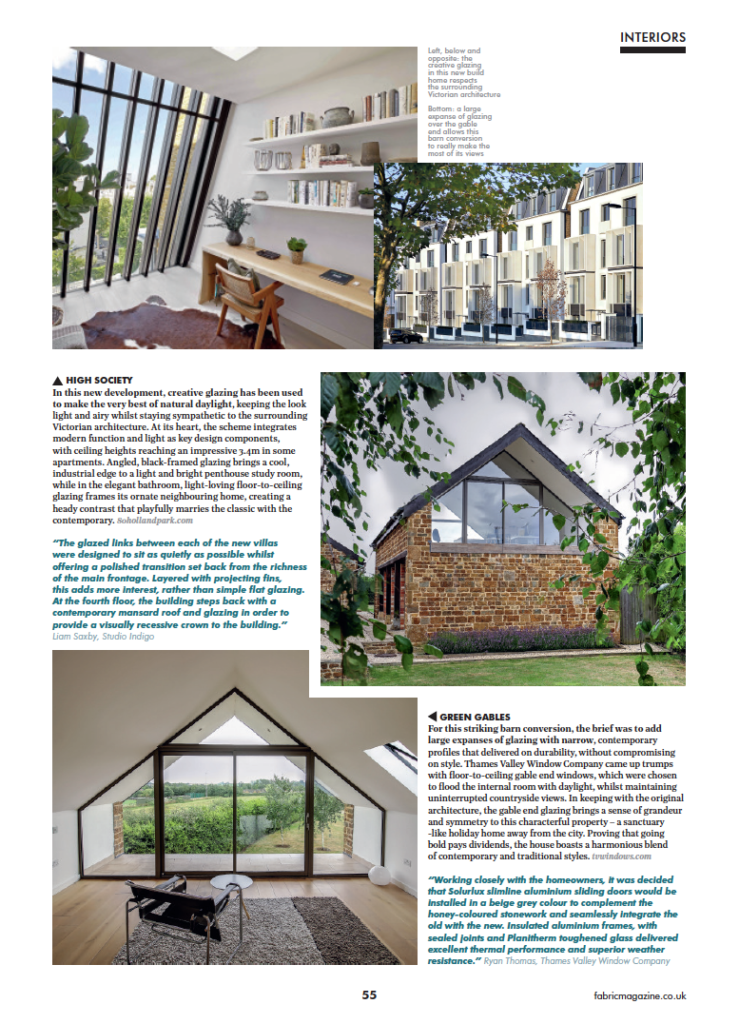 A Striking Aesthetic article in Refurb and Restore magazine is an inspiring read which highlights the features and performance of the windows and sliding door installed and how the glazing solution boasts a harmonious blend of traditional and contemporary glazing styles.