Grey Windows is the New White! – White windows have always been a part of the UK home design landscape. For many people, white offers a clean, neutral look which is easy to keep up to, and it's never too harsh on the eyes. However, it seems that the days of traditional white windows being the norm for properties across the UK are over, as there's a new colour that has entered into double glazed windows and doors – and that colour, believe it or not, is grey.
Grey has several connotations. It's been unfairly brandished as the 'neutral' middle step between white and black for many years. However, modern homes and new builds are taking advantage of many different shades of grey. It is also a colour choice for more traditional properties when home extensions or replacement windows have been installed.
Anthracite grey, in particular, is one of the most popular double glazed windows and door colours with homeowners at the minute for its deep, extravagant and high quality, imposing look. Not only this, but it is effortlessly sleek and luxurious and stands for design purism with that certain graphic vibe.
If your home needs a bit of TLC, take inspiration from these fabulous properties where we have installed grey windows to improve the kerb appeal of these properties significantly.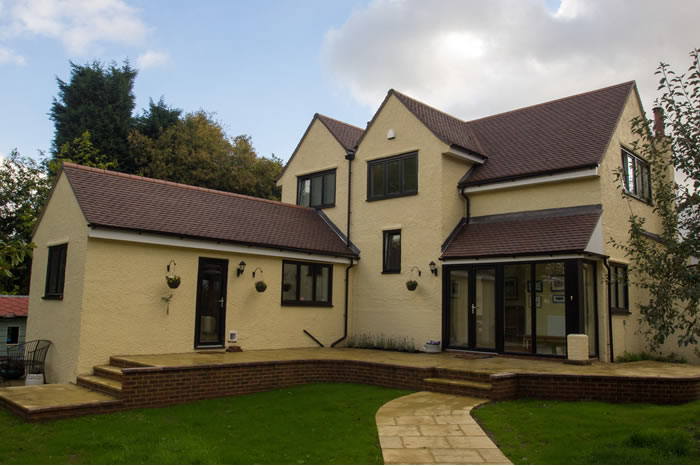 Modern meets Traditional
This classic 1920s detached house has been transformed with Internorm aluminium /uPVC windows in anthracite grey on the exterior and white on the interior
Anthracite grey composite windows are the perfect dark shade of grey to harmoniously complement the existing natural stucco colour of the property yet has contemporary features to make it more visually appealing giving this beautiful property a new personality while making it energy-efficient.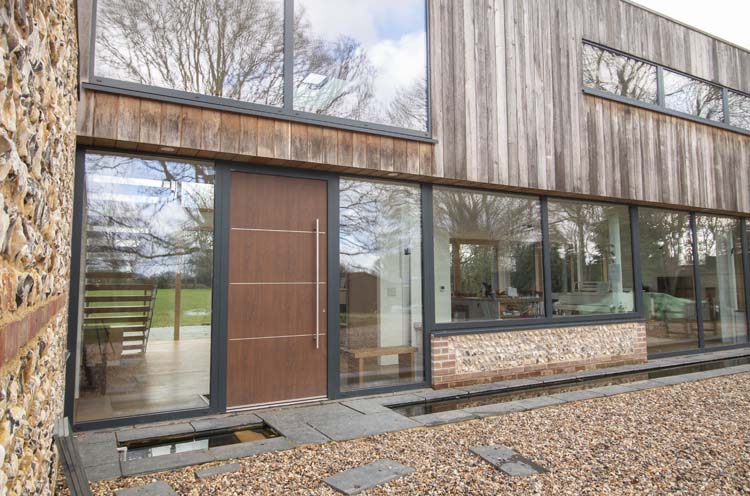 A Modern Touch to a Barn Style Home
Internorm timber/aluminium composite windows, in anthracite grey on the outside and spruce on the inside, is the perfect neutral colour combination for this impressive barn style home set in the countryside. These large anthracite grey triple glazed windows blend so well with the wooden cladding and the natural surrounding area.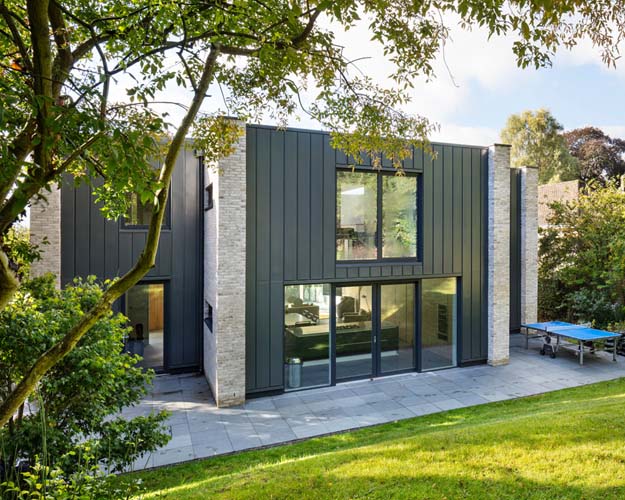 Modern Eco House as featured in Grand Design Magazine
Internorm's triple glazed full-height anthracite grey timber/aluminium windows and lift and slide doors were the perfect choices for this new build eco property located within a conservation area. The neutral grey colour blends seamlessly with the grey zinc exterior cladding, and the slate paved terraces to create a sense of natural flow between the outside world and the interior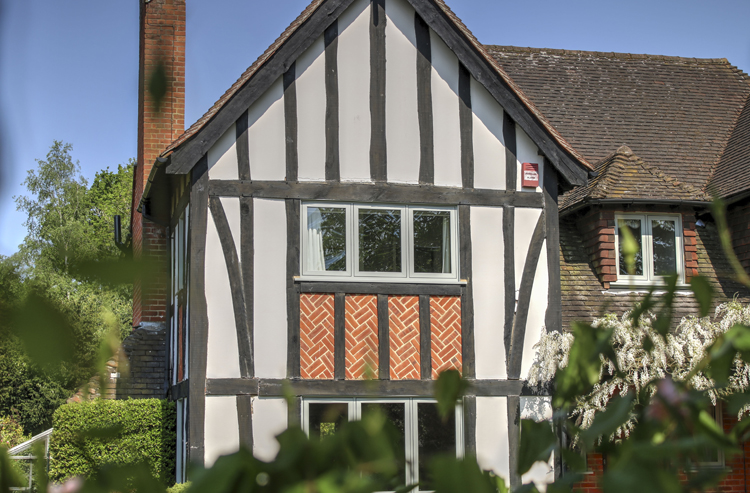 Tudor-Style Home with a Modern Makeover
Agate grey uPVC windows and doors have given this picturesque Tudor- style home a new lease of life while keeping in character of the property and making the interior thermal efficiency.
A lovely grey white colour that visually works incredibly well to enhance this detached property that has period features in the style of Tudor architecture. The grey windows add a soft tone to dark wood with creamy-white render and herringbone brickwork.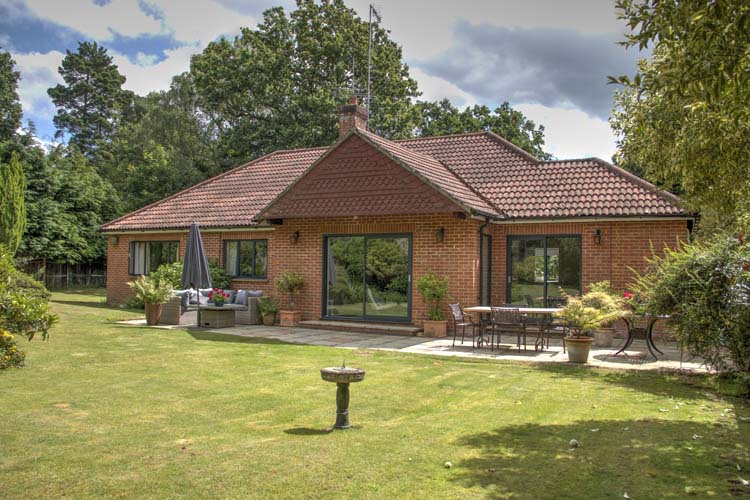 Traditional Bungalow with a Modern Twist
Anthracite grey aluminium windows and Air lift & slide doors & have rejuvenated both the exterior and interior décor of this charming bungalow. The dark and luxurious shade of grey and British red brick is an eye-catching combination that enhances this property's natural character.
The dark grey windows frames are nearing the shade of black, and add a contemporary, industry vibe edge to this modern kitchen.
Are Grey Windows Right for your Home?
When used in the best way, grey can bring out the other natural colours of your home, and it's never too distracting. Grey windows are the perfect choice for properties in many different outdoor environments from robust farmland in the country to urban landscapes in towns and villages.
Traditional white has somewhat fallen by the wayside as perhaps it is seen as being too familiar. White window frames are often chosen by default as a like for like, for most homeowners.
Grey windows offer something of an intriguing change. Although not the most exciting colour on paper, blend it with glass in its spectacular window frame, and you're looking at a unique, eye-catching design that adds the wow factor to any property.
Some homeowners may see white uPVC windows as being too old-fashioned. This isn't the case – but it has to be said that white windows don't command the same feelings or emotions that colour uPVC windows such as grey can. Grey is a misunderstood colour, which is likely why it is having a big moment in home improvements right now. Grey windows have never been so in demand before, which is why more and more homeowners are leaping into the design choice to take advantage. However, as it is such a neutral and great-looking choice, it's worth remembering that this will be a look to weather in years to come.
Installing windows in grey rather than white may seem like a bit of a leap, even a bold decision. However, it's probably a lot less controversial than you think.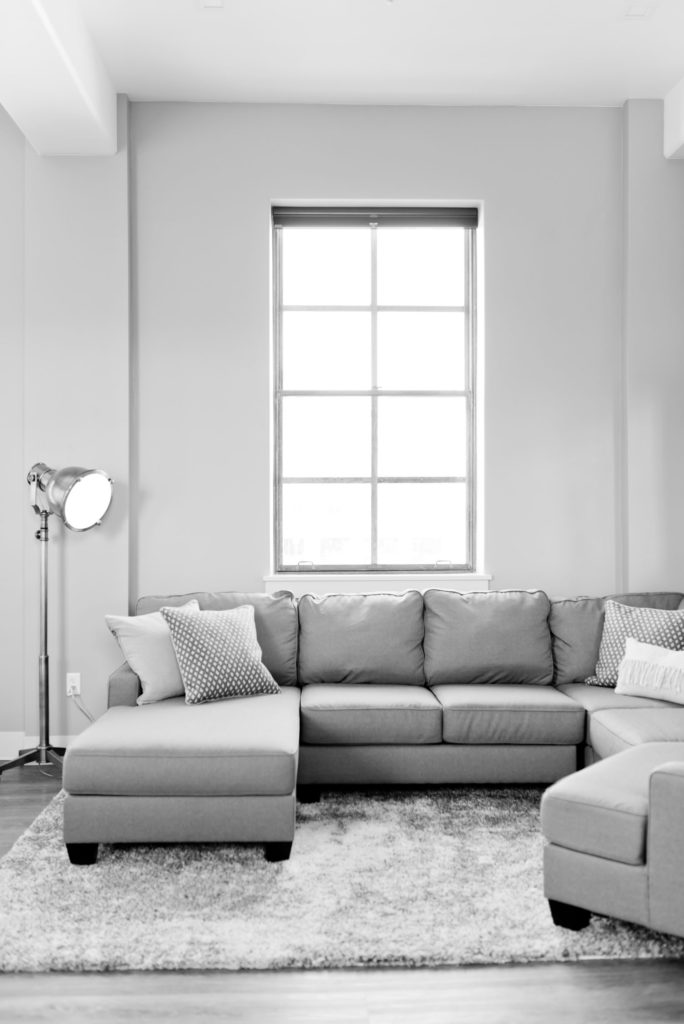 Look at interior design, for example. Grey has started to seep into interior decor from wallpaper to furniture and more. It's been a carpet mainstay for many years. Therefore, why shouldn't you feel like installing grey windows, too?
Grey windows are emerging as a fantastic new trend for 2020. There are going to be some dramatic times ahead for double glazing industry, and we can safely confirm that grey is going to have a considerable part to play across the next twelve months. Are you thinking about replacing your existing windows and doors? Why not go for grey?
Request a Quote for Grey Windows?
Thames Valley Windows has been designing and installing windows and doors for over 30 years to properties in Berkshire, Surrey, Oxfordshire and beyond. Find out how one of our in-house design experts can help transform your home and save money with grey windows and doors. To discover our grey windows prices now, call 0800 181 698 and request for a free no-obligation quote! Or contact us online and arrange for an appointment at our showroom or your home!