Are you are searching for some inspiration and design ideas for a listed building extension?
Whether you want to alter or extend a Grade II listed barn or 17th-century cottage, that will affect its character or appearance, you will need to make sure you comply with the requirements and gain listed building consent from your local planning authority.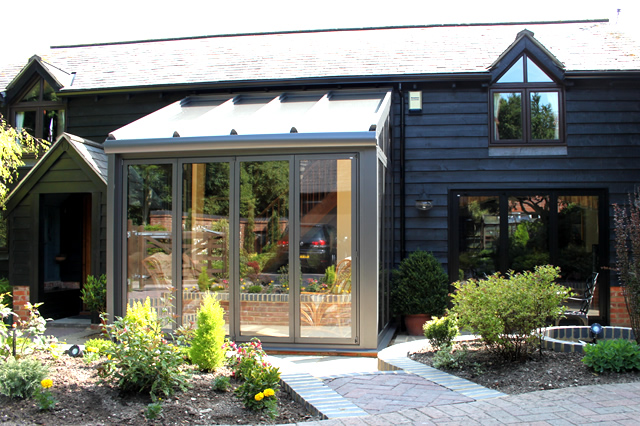 What is a Listed Building?
Buildings are appointed a listed status to mark their historical and architectural interest,
A listed home is a historic building protected by the Secretary of State (Digital, Culture, Media and Sport) and is placed on the statutory National Heritage List for England.
A listed status also preserves the building from any inappropriate alterations or extensions.
Categories of listed buildings in the UK
There are three different listed buildings categories in the UK:
Grade I buildings are of exceptional national or even international, architectural or historic interest. Examples of these are Buckingham Palace, Tower Bridge and Portchester Castle
Grade II* buildings are of particular national importance and of more than special interest. Examples of these are Battersea Power Station and Cleveland Bridge.
Grade II buildings are of particular architectural interest. Examples of these are the BT Tower and Surbiton railway station.
If you're thinking of extending your listed property, a contemporary glass extension is the best solution not because they are visually stunning but are the preferred option by planning officers and English Heritage as the contrast of the two structures make a clear definition between old and new elements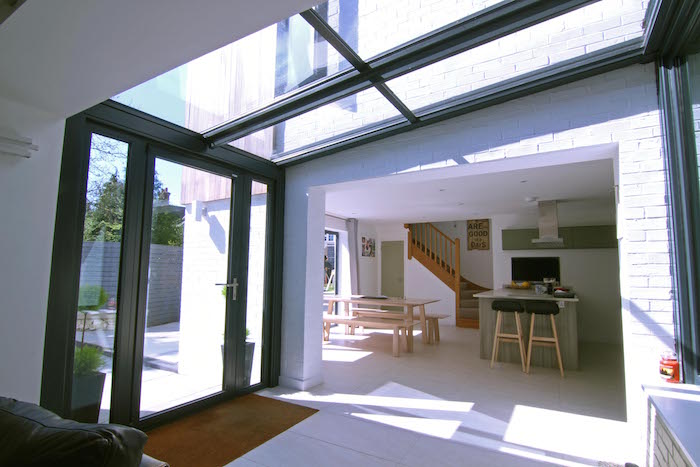 How do you gain permission for a glass extension to your listed building?
To proceed with a listed building extension, you will need to gain Planning Permission, Building Regulations approval and Listed Building Consent.
This process can be a long procedure and you will need to submit your architecture design plans, and proposals to your local authority, and usually takes up to 6 weeks.
The rules and regulations around what you can and can't do vary for a listed building extension so be sure to do your research; know and understand the history of your property and the local area. It is also recommended to contact your local authority conservation officer before submitting your planning application to seek advice on what can gain approval.
You will need to understand the features that contribute to the character of your property and demonstrate that you have considered these in your plans.
Following the advice of either your conservation officer, architect, structural engineer, builder and glazing specialist can help to ensure your plans get approved.
Why choose glass for your listed building extension?
Structurally glazed extensions are translucent by nature, they don't obscure the original building like other options might. It is more likely to get approval for a glass extension on a listed building because the design will maintain the original architectural quality of your property.
Glass extensions have the unique ability to be unobtrusive, whilst at the same time standing out as a beautiful, modern addition to property.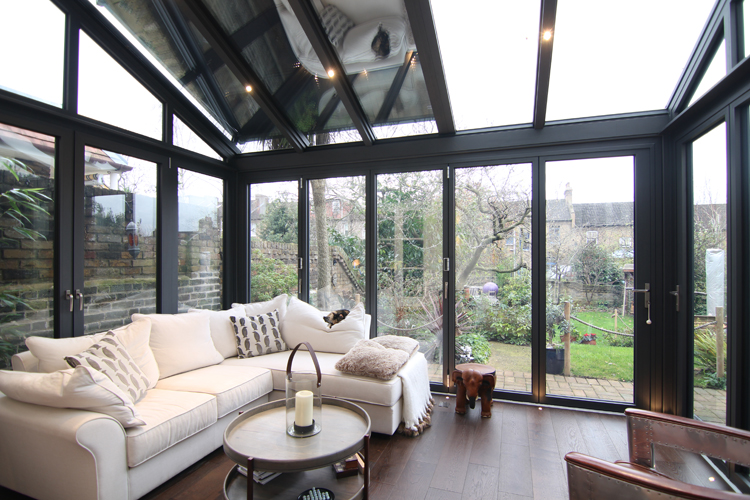 Which Style of Glass Extension is Best?
There are many styles of glass extensions, and an architectural glazing specialist will be able to advise of the best type of extension for your property. A Wintergarden from Solarlux is a popular choice with homeowners for extending a kitchen or creating an additional living space with a garden room that can be enjoyed all year round.
When designing a listed building extension, you will need to consider energy efficiency, ventilation and access points.
Will you have a door that leads outside? If so, consider choosing one that is as minimal in design as possible, such an ultra-slim sliding door, which will enhance the transparency of the design even more.
Types of Specialist Glazing?
Low iron glass is the preferred choice for a structural glass box extension which uses thicker glass as the, it contains less iron oxide and reduces the greenish tint that occurs in some glazing.
If choosing a minimal frame glass extension, there are other innovative glazing solutions that have unique finishes, from solar control, anti-reflective and Low-E glass
To comply with building regulations, a limited building extension will need to be energy efficiency. As such, double glazing should be a minimum standard as this will ensure adequate insulation.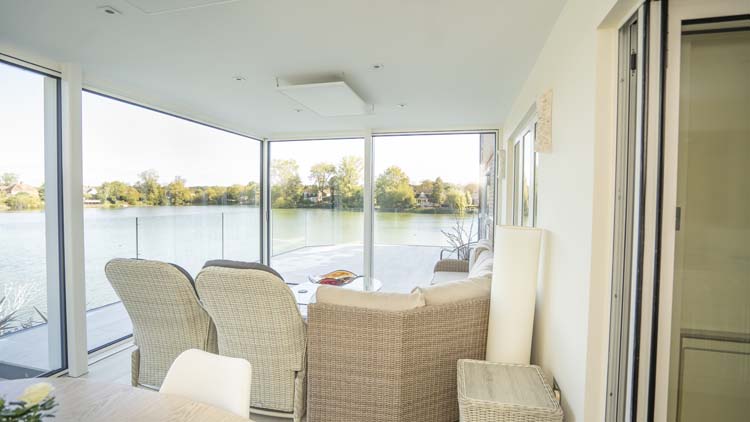 Which frames should you choose?
When extending a listed building, the more glass and less frame you can see, the better
A minimal framed glazed structure will not detract from the historical character of the property and allow for greater visibility of the existing building,
Do make sure you do your research thoroughly, consult specialists and follow their advice on what will work best for your listed building.
At Thames Valley Windows, we specialise in designing and installing minimalistic contemporary glass extensions in Berkshire, Hampshire, Surrey, Oxfordshire and South East. Although buildings may be listed under different categories, there is little difference in the planning process or in how to gain consent.
With our expertise in design and glazing technologies, we can offer you advice and guidance on extending a listed building, with an inspirational glazed structure in keeping with the original design and style of the building. Contact us today 0800 181 698 or  request a quote online