Energy-saving triple glazing is our speciality; we have the expertise to design architectural glazing solutions, for new builds, house renovations and home improvement projects.
As the cost-of-living increases and energy bills, in particular, continue to rise, homeowners are seeking ways in which they can make their households more energy efficient. Offering numerous practical benefits including thermal efficiency and sound reduction, Thames Valley Window Company's range of triple-glazed windows and doors can assist in achieving homeowners' energy-saving goals and reducing bills.
With nearly 40 years of expertise in the glazing industry, Thames Valley Windows offers a vast array of styles and the knowledgeable team is able to advise on the most suitable glazing choices for all homes.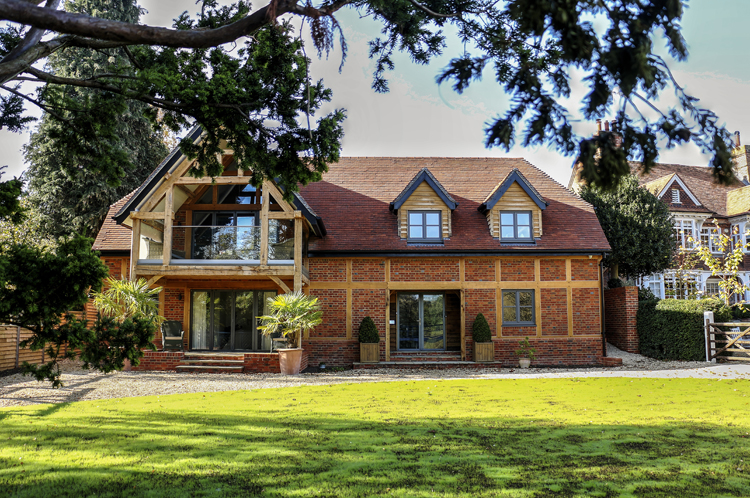 Here, Managing Director, Ryan Schofield answers the most asked questions about triple glazing.
Why should homeowners opt for energy-saving triple glazing?
"Triple glazing is one of the best ways to improve the energy efficiency of your home. This year in particular we have become a lot more aware of the cost of living and wanting to save where possible, and triple glazing offers that opportunity. However, homeowners should also be conscious of the overall performance of the product. Some triple-glazed windows and doors may not perform as well as other double-glazing if they are not built the same" The quality of the frame can be what makes the difference to the ultimate energy efficiency of any glazing product.

How does triple glazing help with energy efficiency?
"The energy efficiency of a window is measured as a U-Value; the lower the U-value, the more efficient the window is as it lets less energy escape. Using three panes of glass instead of one or two, triple glazing reduces the U-value of the glass considerably and thus the heat in the room is retained more effectively.
As a comparison, a single glazed window has a U-Value of about 5 kilowatts / m² and double glazing over the age of around 14 years has a U-Value of around 1.6 kilowatts / m², triple glazing can offer a U-Value as low as just 0.7 to 0.8 kilowatts / m² for superior efficiency and performance."
Are there any other benefits of triple glazing?
"Energy efficiency is one of the key benefits of triple glazing but it also has a number of other practical benefits. The added layer of glass will improve the security of your property as it adds an additional barrier that burglars have to break through, risking additional injury as they do so. It will make your house more comfortable to live in generally especially in the colder months as temperature changes are neutralised, so those chilly winter mornings won't feel quite as bad! Triple glazing can further reduce the possibility of condensation build-up, meaning that mildew, dampness and mould are less likely to occur." Finally, adding triple glazing can even increase the value of your home as prospective buyers grow ever more aware of rising energy costs!

Is triple glazing expensive?
"Energy-saving triple glazing will typically add 10-15% to the cost of a standard double-glazed window. It will be an initial investment, but it is a choice that will drastically improve the energy efficiency of your home and therefore save on bills and costs in the long run. If your current property already has well-installed modern double glazing, then you will need to weigh up the cost vs the improvement, as it might not be the most efficient solution. If you are building a new house, or your home has older glazing, then it is definitely worth the investment."

BENEFITS OF TRIPLE GLAZING
Energy efficient
Additional Comfort
Warm
Secure
Good Value
Mould-free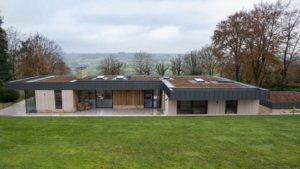 If you are interested in our energy-saving triple glazing in Berkshire, Hampshire, Oxfordshire and Surrey request a free no-obligation quote.