Internorm is Europe's leaders in high-quality windows and smart home technology that are designed and engineered to be outstanding in comfort and security.
The Covid-19 pandemic has seen many UK homeowners spending more time at home, and has seen priorities change for protecting their home and family. Home security is a significant concern for many and as a result, is it essential to invest in high-quality windows and doors with the latest technologies to keep your home secure and your family safe.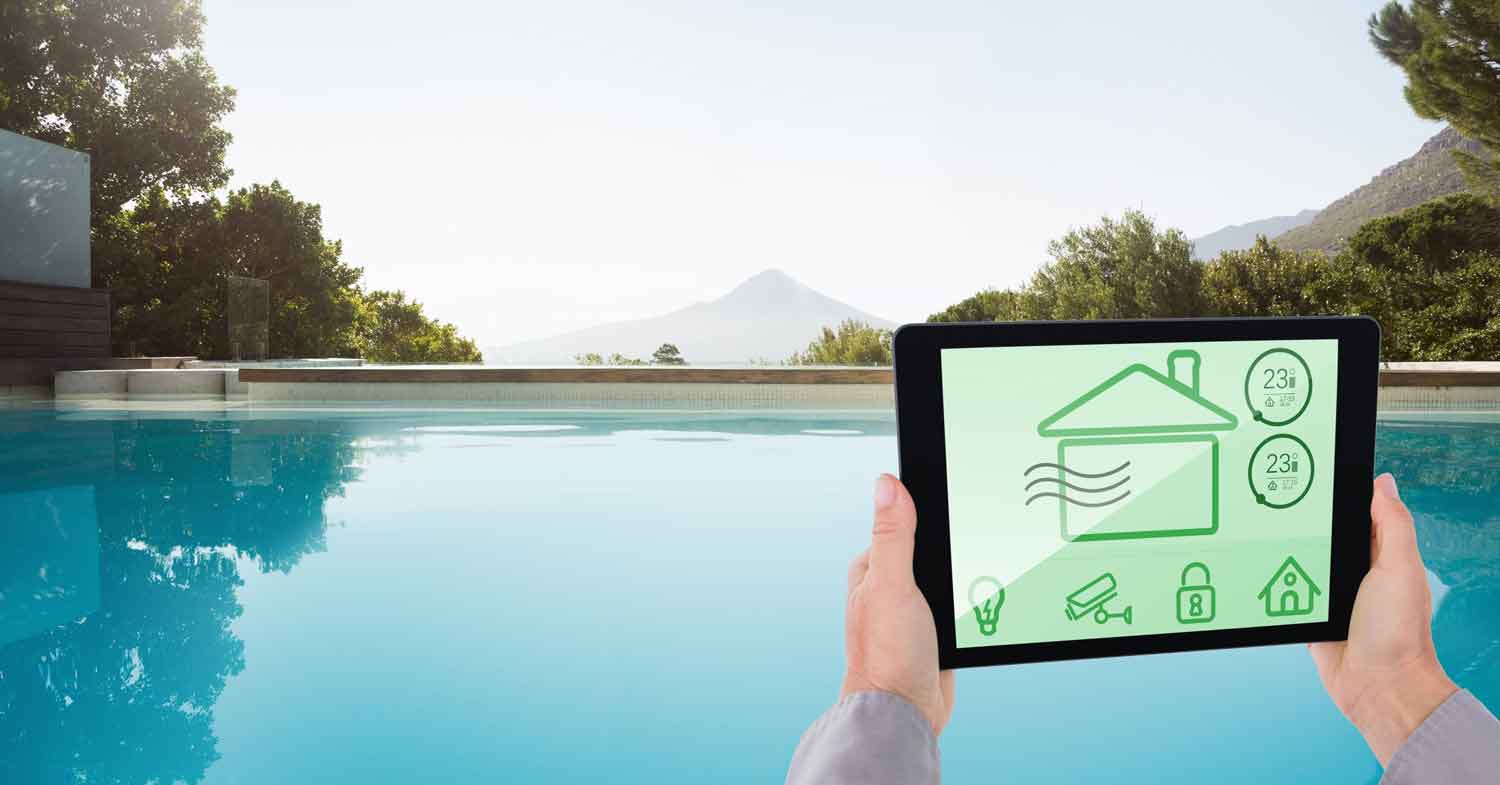 The talented research team at Internorm is continually developing new innovative glass products for properties with its intelligent technologies; it will give every window added functional value and ensure that the future is pre-programmed and secure!
Innovation is based on trendsetting developments and with the growing demand for products towards the eco-friendly smart homes. Automation and ease of use are very much in vogue with homeowners; these include hardware technology for motor and sensor technology for ventilation and security of windows and doors.
With technology taking over our world and the way we live in our homes. Internorm did not want to fall behind with the latest smart home technology for windows and doors. They developed a series of revolutionary automation systems in the form of I-tec.
Designed to make it more convenient and more comfortable for homeowners to enjoy their top of the range smart home products that can be controlled by intelligence or the option to remotely control from anywhere in the world by an app on a connected device.
The best way to predict the future is to create it." Abraham Lincoln
Seven innovative glazing products of the future
There are many benefits to investing in I-tech technology; in this article, we've broken down the leading innovation products available and how they make a significant contribution to energy-efficiency to transform your home and lifestyle.
I-tec Core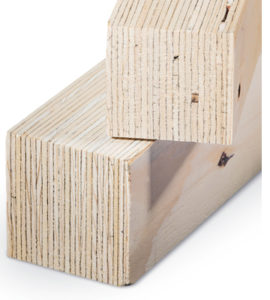 I-tec Core is the brand's leading timber layering supports system. What sets the I-tec Core system apart from the pack is the fact that it is incredibly resistant against humidity as well as being amazingly durable. There's little more you could actively want from a great home window and glazing solution!
As seen in the core of the timber-aluminium window HF 410 is the thin glued timber layers
I-tec Core also offers plenty of opportunity for light delivery thanks to its relatively narrow view system. What's more, it's excellent for bearing hefty loads. It's a versatile, reliable system which we feel works wonderfully across all modern glazing demands.
I-tec Locking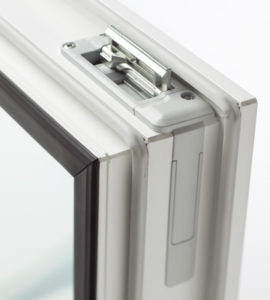 As the name suggests, I-tec Locking is Internorms's speciality in terms of intelligent, locking systems.
Having used concealed hinges as standard for many years, they are the market leaders in Europe for this patent I-tech locking system which is unrivalled in the window industry.
It is the latest revolution since the introduction of turn/tilt hardware in the early 1970s. This highly secure locking system does not require any visible locking elements on the frame.
The brilliant design of the locking flaps is invisible and on all four sides of the window which push directly into the interior frame when locked. Making levering of window practically impossible
What's more, you can rest assured that you will receive the highest in smart home security in the form of RC2.
Two characteristics of this system are seen in the UPVC, and UPVC-aluminium window KF 500, no visible hardware and the low viewing height ensures more light.
This I-Tec locking system offers considerable advantages to keeping your windows clean and easy to maintain. However, with I-tec Locking, you can be sure that your windows not only look great but always protect against the threat of burglaries and intrusion.
Each window is held in place by a four pivot bearing at the bottom and a scissor bearing at the top.
The innovative window design of the bearing components enables sash weights of up to 130 kg, which is an advantage for a passive house, with large windows and energy-saving triple glazing.
I-tec Ventilation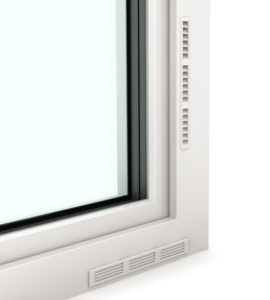 Modern window insulation shouldn't just look great and provide high security – they should also help you to breathe easy, and to keep your home free from nuisance condensation and mould formation.
Stale air, odours and moisture in a home can be more than just unpleasant for adults and children. Over the long term, it can cause health issues such as tiredness, headaches or allergic reactions.
Ventilation is already integrated as standard in the window and can therefore easily be installed in refurbishments. Why not take advantage of the intelligent I-tec Ventilation system to help ensure that you and your living spaces benefit from a constant supply of fresh air and a healthy indoor climate without the need to open windows whatever the weather.
The best part about I-tec Ventilation is the fact that the sensor is fully integrated – meaning when the humidity in a room is too high, it automatically activates the ventilation. This system is popular in kitchen and bathroom windows as these rooms have high humidity.
I-tec Shading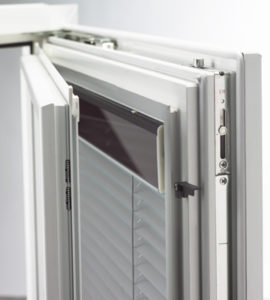 Any Internorm windows with integrated blinds can benefit from the I-tec Shading.
It is a smart window solution which allows homeowners to protect themselves from the brightest of light and direct sunshine all year round through means of automated temperature-controlled blinds.
Sometimes, it's hard to know how much you are going to need to close or open your blinds by. Therefore, intelligent I-tec Shading systems will allow you to leave everything down to the external power source works with photovoltaic module and batteries.
This system will also help to prevent your rooms from overheating, making the innovation an absolute must-have in the warmer months. Mainly, you will benefit from inter-pane shading and indeed reduced energy bills.
I-tec SmartWindow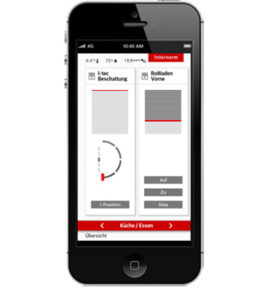 The I-tec SmartWindow is a state-of-art innovation that introduces the (IoT) Internet of things into our homes by a smartphone or tablet to achieve a safer and energy-efficient living space.
That's because you can operate your ventilation, shading and fanlight opener at the simple touch of a button on an internet-connected phone app! Therefore, thanks to the intelligent display if you need to check whether your windows are open or closed or need more shade or ventilation, all it's ever going to take is a quick swipe and tap in the app.
The I-tec SmartWindow is also surprisingly easy to set up and maintain. While some people may assume that setting up and using a smart window service is likely to be complicated, this innovation helps to bring smart home tech to any property without fear or fuss.
I-tec Glazing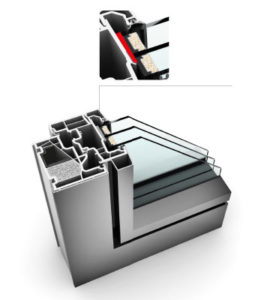 The glass in windows is a key design component to achieve the perfect home environment. It is intended to provide the interplay of light within a property and the view looking out from it while at the same time protecting us from external conditions such as wind, heat, cold, noise as well as uninvited guests.
I-tec Glazing offers homeowners maximum protection and safety in their home. The window frame and the glass pane is fully bonded at all the contact points. With various options on insulating and security glazing, this offers incredible stability, thermal insulation, soundproofing, and safety throughout the life span of the window entire life span.
All in all, the I-tec Glazing offers innovative and highly thermally insulating window solutions.
I-tec Insulation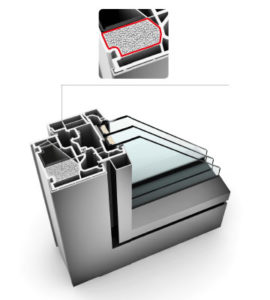 I-tec Insulation is an innovation window insulation solution that prevents heat loss, and sound reduction Thermally insulated windows will help you to keep your home cosy and warm throughout the colder months.
I-tec Insulation means that the windows are filled with, climate-friendly, energy-efficient granulate instead of foam which significantly lower the U value compared to conventional windows.
This insulation is used in UPVC-aluminium windows KF 410 and KV 440.
I-tec Insulation offers excellent thermal insulation which keeps heating costs down no heat loss occurs via the windows.
We think all properties could stand to benefit from I-tec innovation. For that reason, we're always pleased to recommend Internorm windows for homeowners of both modern and traditional properties for the latest home automation
Here at Thames Valley Windows, we have seen a growing demand for smart home products with more homeowners, builders and architects in Berkshire, Surrey and Hampshire wanting to include the latest innovations to their properties or new builds.
Homeowners of both contemporary and traditional properties have come to see the advantages and benefits of creating a smart home.
SUMMER PROMOTION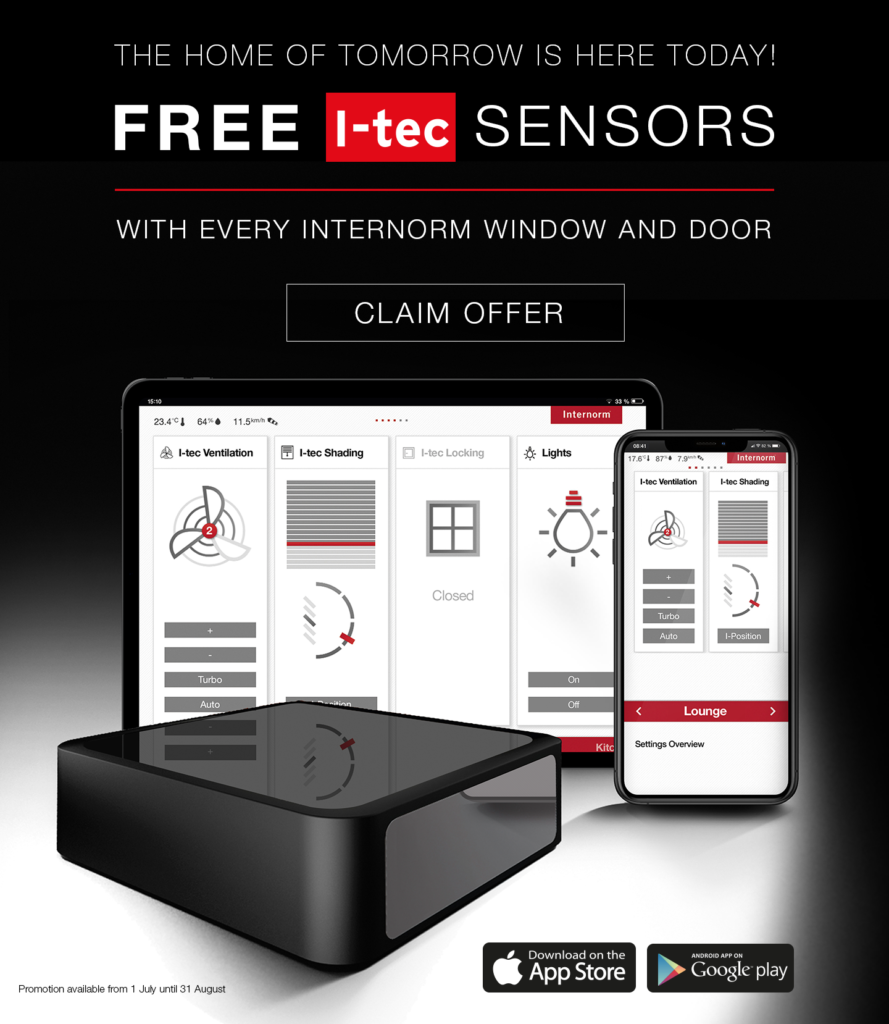 To discover our I-tech innovation products and prices now, call 0800 181 698 and request for a free no-obligation quote! Or contact us online and arrange for an appointment at our showroom or your home!
Through innovation, unique solutions are made!