In our latest blog article, we will take a step back in time to the 19th century to understand the history of Victorian windows.
Windows are often referred to as "eyes of the home" as they allow both natural light and fresh air into the home and offer panoramic views from the interior. There are various window styles, from elegant casement windows with glazing bars to fixed windows or sliding sash windows.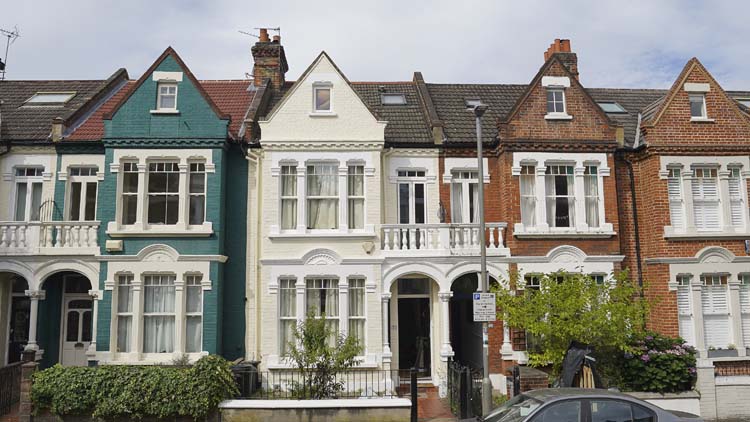 Bay box sash windows are one of the prominent architectural features of Victorian properties, from an urban terraced home to a country-style mansion.
Sliding sash windows are the epitome of luxury window styles. They are a popular choice with homeowners living in Victorian homes and period properties in a conservation area in Berkshire, Surrey, Hampshire and South East.
If you are not sure what a sash window is? Then it is a window designed with a top and bottom pane that slides open horizontally or vertically.
If you are looking to add character and a touch of the UK's historical architecture to your property! Be inspired by these modern energy-efficient Victorian windows we have installed that will transform your home.

A Brief History
Victorian architecture refers to the era when Queen Victoria was the matriarch of the UK (1837 -1901); it followed the Georgian period and preceded the Edwardian.
The Victorian Era was about nostalgia and reviving classic architectural designs from previous eras.
Inspired by Gothic, Tudor, Italianate,  the Victoria era retained the traditional symmetry of Palladianism architecture. John Ruskin, a renowned art critic of the 19th century, influenced the revival of traditional architecture, which used local building materials to progress construction into a new future.
The 19th century led to innovation and advancement in joinery and glazing technology, which saw significant mass-production development and large plate glass panes.
This changed the distinctive panel grid design of six-over-six Georgian sash windows to stylish and modern one-over-one Victorian sash windows, also known as the "two panes over two panes" with top and bottom glass panes d characterised by the single vertical astragal bar.
During the early Edwardian era, architects were designing sash windows without glazing bars, so "sash window horns" were invented to strengthen the window's structure and combat the issue of mortice and tenon joint stress.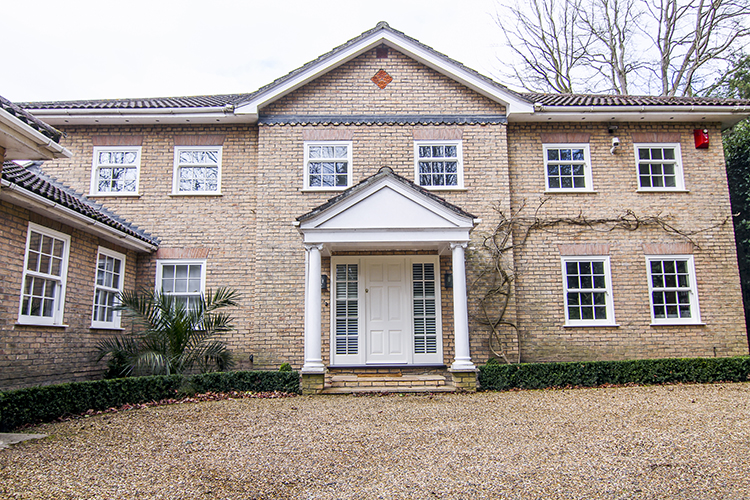 After the First World War, the glazing industry saw a decline in the manufacture of sliding sash windows due to the cost and complicated building techniques.
Modern Victorian Windows
Over the years, authentic single glazed timber sash windows gained a reputation for draughts and rattles.
However, modern Victorian sash windows have evolved in performance to ensure that sash windows slide smoothly and efficiently, offering outstanding thermal efficiency.
Whilst timber is the traditional choice for sash windows; They can also be manufactured in composite and uPVC with a wood effect finish. Features such as astragal bars, deep bottom rail and run-through sash horns create an authentic appearance almost indistinguishable from timber.
Modern double glazed sash windows can also be designed to tilt outwards and inwards for easy cleaning & maintenance.

Why Choose Victorian Windows?
Many homeowners choose modern timber sash windows as they are renowned as quintessentially British.
Don't underrate the impact of replacement window choice on the property's overall look, as the wrong victorian style of windows can devalue the property or reduce its character and kerb appeal.
It is best to keep the property period in mind and restore the authenticity and add value rather than cut corners.
Modern Victorian timber windows are the perfect choice for bay windows, they improve the energy efficiency and security of your home, and help reduce energy bills.

Are Victorian Windows Right For You?
Here at Thames Valley Windows, we offer an architectural 3D visualisation service; this will be your best chance of actually seeing the finished project. It also allows you the opportunity to change your mind, and switch different window styles and know that the final decision you make is the right one.
If you are unsure about the best windows and doors for your home then talk to one of our designers at Thames Valley Windows.
We are a design-led glazing company and offer an extensive range of double and triple glazed windows and doors in various materials.
Call us today, call 0800 181 698 and request a free no-obligation quote! Or contact us online and arrange for an appointment at our showroom or your home!