Aluminium Flush Casement Windows – emerging technologies to look out for.
There comes a time when we want more from a window than just looking through it! We want style, high security and thermal efficiency, and of course, long life durability.
There has been much revolution in the window industry over the last few years with a big increase in uPVC flush casement options to give a more timber-like appearance. This coupled with a big shift towards squarer and flatter lines, it was inevitable that aluminium would follow suit.
The newest vogue product to emerge is a high-insulation and Flush Casement aluminium window, fit for any homeowner deciding to embrace the sleek and contemporary look and feel that blends seamlessly into the project design.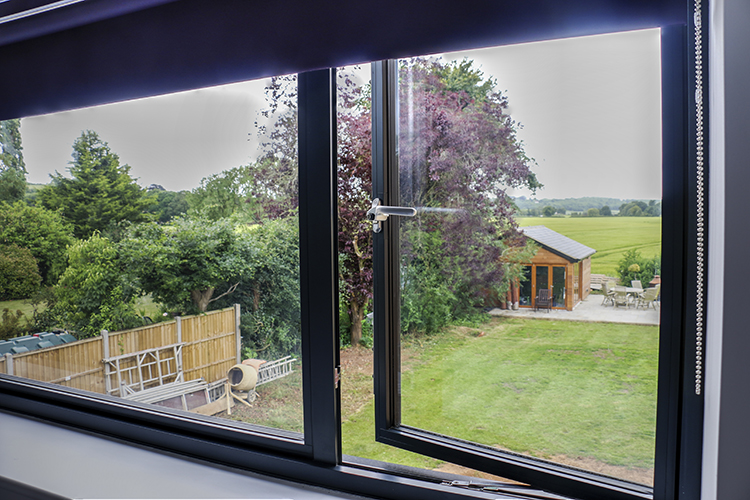 By combining traditional flush casement with an aluminium material – it's taken a life of its own and one that's emerging in a big way – you could safely say; it's moving mountains in the fenestration world!
Generally speaking, the aluminium flush casement window could send a mixed message to consumers. While the flush casement aspect suggests more of a replacement for a traditional timber window, the aluminium finish offers a modern and contemporary twist. However, this marriage of the two presents a truly unique window, suitable for every taste.
So, are the traditional uPVC and timber casement windows on the way out? As we all get on board with new products and emerging technologies, the aluminium flush casement is lending itself to a new world of contemporary and modern aesthetics. There is a still a big market place for the timber and 'timber-alternative' products, but homeowners now have a choice to improve the overall look of their homes by combining the flush casement with a stylish and modern aluminium frame.
Flush casement windows for timber and uPVC product have been on sale for a number of years already. However, given the popularity and explosion of the uPVC options, only a handful of manufacturers have made the move to producing an aluminium option at this stage, and the industry is set to see others following suit.  As a result, flush casement windows not only offer a traditional look to older homes, but conversely a very contemporary looking window to modern houses and new extensions.
Importantly, flush casement windows when made of aluminium can allow bigger opening sashes, larger glass panes and slimmer sightlines compared to uPVC flush casement windows.
If the contemporary look is what you are after, with neat lines and a pleasing flat finish – then the aïr 80HI window is a perfect solution to any design project. When compared to conventional aluminium windows, flush casements such as the aïr 80HI offer a new alternative to the classic profiles. These bespoke manufactured windows also come made to order giving residential property a unique appearance, in combination with the quality window handles and high specification glass units.
Thames Valley Windows is showcasing the aïr 80HI in our showroom.
Find out more about its features here.