We all love to spend more time outdoors during the summer months, soaking up the warm sunshine and embracing nature; however, only some have the luxury of a garden or balcony, and those that do only sometimes have time to truly enjoy it. What if you could combine both worlds with an indoor-outdoor atmosphere? By simply opening your windows and utilising your conservatory space, you can enjoy the benefits of natural light and fresh air while creating a vibrant and summery indoor ambience. And why stop there? Adding a pop of colour alongside rearranging your furniture can completely transform any living area, bringing a renewed energy and vibrancy to your home's ambience.
In this blog, we'll explore how you can utilise your indoor living space and transform it into the perfect summer space.

A better flow between your indoor and outdoor space
Creating a seamless transition between your outdoor space and home will enable you to extend your living area and make the most of the warmer summer weather. You can create a better connection between your indoor and outdoor spaces in several ways, from installing glass sliding doors to simply opening all of your windows. Encouraging natural light to flood your indoor space can also help to create a serene ambience, helping to blur the distinction between the indoors and outdoors, resulting in a relaxing and calming summer atmosphere.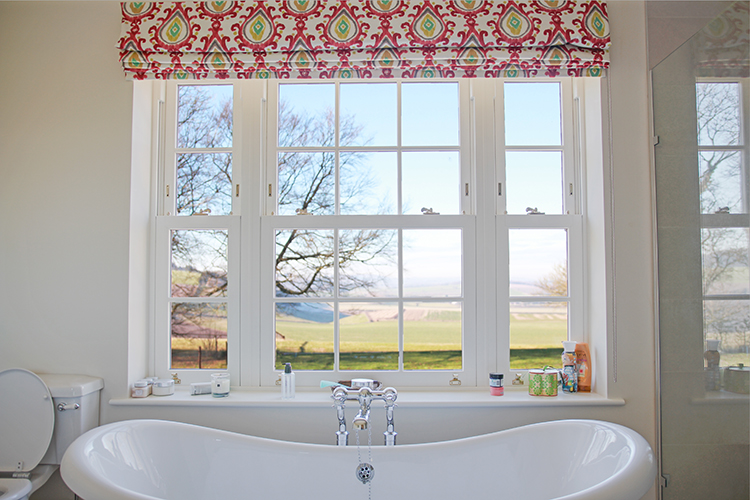 The wonderful benefits of natural light in your home.
Natural light creates an airy and bright atmosphere in any space. Not only does it give a feeling of openness, but according to a study by Northwestern University, exposure to natural light can boost mood, enhance productivity, and improve sleep quality. In the summer, the days are longer, and the sun shines brighter, making it the perfect time to take advantage of the benefits of natural light.
Introducing plants and greenery
Plants and flowers in your indoor space will add a natural touch to your home décor. If you want to make a statement, why not consider creating a lush green wall? Alternatively, if you're looking for something simpler, adding plants on a windowsill will still add a green touch. If the space is small, you can use wall-mounted planters or terrariums without taking up too much space. Incorporating plants into your indoor space allows you to enjoy the benefits of the great outdoors inside your home.

Adding pops of colour.
Introducing pops of colour to your decor is a great way to bring a summery vibe into your home or conservatory space. Whether you choose to go bold with bright or opt for a more muted palette, adding pops of colour can completely transform the ambience of any room. Try adding bold statement scatter cushions, coloured curtains or even rugs. By adding pops of colour strategically, you can create a bright, cheerful atmosphere indoors and enhance your home's summer feel this season.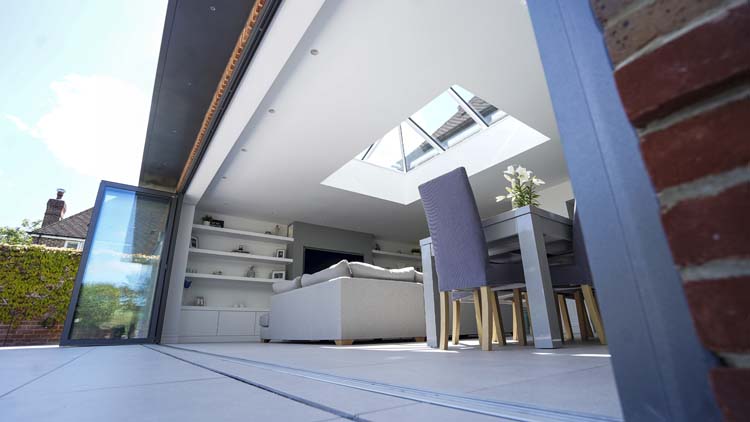 Look into installing roof lanterns.
If you want to elevate your indoor-outdoor living space this summer, why consider installing roof lanterns? They are becoming increasingly popular for their ability to bring natural light and a sense of openness into a room. Roof lanterns are glazed structures mounted on a house's flat roof or an extension. They are made of aluminium frames, exposing the inner space to abundant natural light, making the area appear brighter and more spacious. The beauty of roof lanterns is that they can be custom fit to any shape and size, and they can be designed with modern or more traditional aesthetics in mind.
Rearranging your furniture
Did you know that rearranging your furniture can drastically improve the amount of natural light in your indoor space? One easy tip is to keep furniture away from your windows, which can obstruct sunlight from entering the room. If you can't move your largest pieces of furniture, try swapping smaller items and shifting accents to create a roomier feel.
Similarly, the layout of your space can significantly impact natural light. Additionally, adding mirrors or reflective surfaces can help to increase the natural light in space by reflecting sunlight back into the room.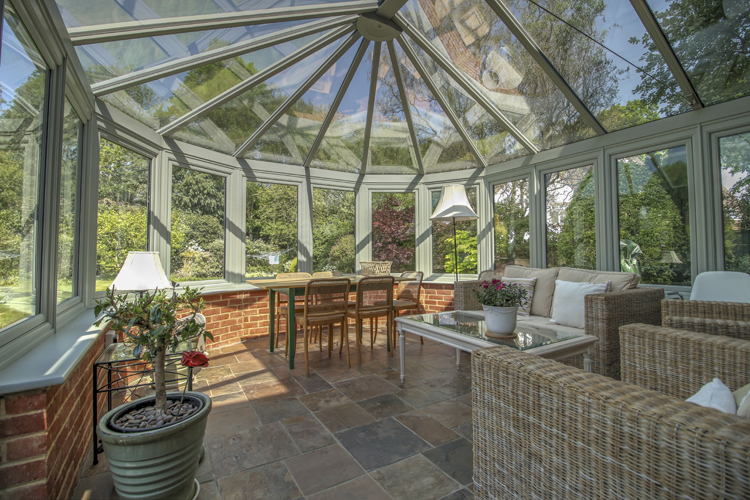 The versatility of conservatories and how they can be used.
Conservatories are incredibly versatile and perfect for bringing the outside in this summer. Glazed walls and several roof options allow for abundant natural light, creating a bright and airy indoor space. These spaces can be utilised in various ways, from a dining room to an office or gym. Conservatories can also be transformed into a cosy oasis to relax and enjoy outdoor views. They can be a great place to entertain friends or family during summer gatherings or just to read a book and relax. If you're concerned about the temperature dropping in the evening, consider a conservatory heater that will keep off the chill and make the area comfortable all day.
Summary
Summertime is all about enjoying the sunshine, being in nature, and spending time outdoors. However, only some have the luxury of having an outdoor space. By implementing simple changes, such as opening windows, adding a touch of greenery, rearranging furniture, or even installing roof lanterns and conservatories, you can bring the outdoors into your home and create a bright, fresh atmosphere. Incorporating natural light and adding pops of colour can further enhance the summery feel while ensuring maximum comfort and relaxation for you and your family.
Guest Post: Hannah Walters – Freelance Writer