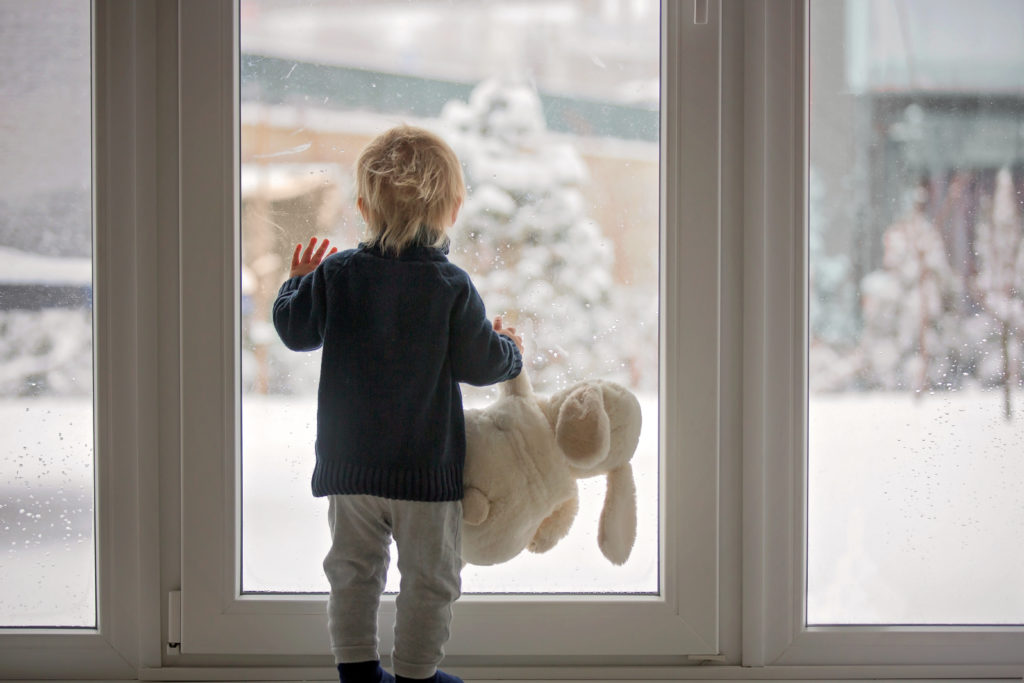 With temperatures dropping, now is the time to order replacement windows and doors for your home! During autumn we need to make sure that our homes are prepared for the cold winter months to come.
As the sunny summer mornings start to become a distant memory and we start to feel a chill in the autumn air, you may begin to notice, condensation on the inside of the windows or your windows and doors feel draughty if this is happening it may be time to consider replacements windows for your home.
Winter is the time of year when energy bills rise, so if you have single-glazed windows, draughty doors or old double glazing, they're probably not very effective at keeping in the heat in your home.
A large proportion of the heat loss in the home is caused by inefficient windows and doors. Whether you're thinking about buying new double or triple glazed replacement windows or doors, ahead of the colder seasons, let's take a closer look at the energy efficiency and thermal performance options available.
Window Materials
Timber Windows
Natural wood windows have been the most popular choice of material for windows for many years. Timber windows manufactured after 2002 are two times more effective, they have been impregnated with preservatives and factory finish to a high standard and offer the best thermal performance glazing and protection possible while reducing the amount of maintenance required to maintain the natural beauty.
Aluminium Windows
The aluminium window is on-trend for 2020 for the industrial look. It is one of the most popular replacement window materials for steel look windows in 1930's properties, where steel windows were part of the house's original design.
Aluminium is a light but stronger material than wood or uPVC. It is one of the most popular window materials in architectural design for industrial-style windows within residential home improvements and commercial projects.
Aluminium is a strong material; its strength also allows for minimal framing allowing for larger glass areas to let natural light flood into any property. It can be powder coated or anodized in the factory so that it never needs painting during its lifetime. It is also corrosion-resistant
uPVC Windows
If you are looking for replacement windows at affordable price uPVC windows are your best option. uPVC is a durable and non-corrosive and is a favoured window material chosen by homeowners. uPVC windows are available in an array of colours and wood grain finish in rosewood and light oak frames for modern and traditional homes.
Window Styles
Casement Windows
Casement windows are very popular in modern properties and are seen as the British standard. These windows generally swing open and come in a pair that open away from one another like French doors. Casement windows are energy efficient and offer a contemporary look to properties they are seen as great value and tend to be cheaper than sash windows which are the two most common window styles in Surrey, Hampshire & Berkshire.
Sash Windows
Sash windows are an iconic window style that is now making a huge comeback; they first appeared in the UK in the late 17th century. These windows are popular for period homes in conservation areas across the UK or listed building that needs to retain a traditional look. If you are a homeowner of a Georgian or Victorian property, then sliding sash windows are the perfect replacement window.
Tilt and Turn Windows
Tilt and turn windows are the ideal option for modern homes and homeowners with children looking for elegant window style with safety features, maximum protection and security. They offer a considerable amount of flexibility and can be opened and closed in a variety of different ways, great design for ventilating a room while still being protected from the rain.
Tilt and turn windows are a superb option for large window spaces as they can let natural light into a room while providing unobstructed views. The air seals generally offer better insulation than other window styles.
Secondary Glazing
Secondary glazing involves the addition of a secondary window frame fitted onto an existing single-glazed window via the room side. They're a popular solution for owners of a period property where double glazing isn't viable as they do not affect the exterior appearance.
Secondary glazing is not as powerful as double glazing but is exceptionally effective in acoustic insulation, reducing the noise levels inside a property. Improves thermal insulation to keep your home warmer and reduces energy use and heating bills to cut carbon emission. It can also reduce condensation to eradicate problems with damp, mould and mildew and even enhance security for your property. All of this can be achieved without
Secondary glazing is cheaper than double glazing, so it is ideal for homeowners with a limited budget.
Glazing Options
Choosing the right glass for your window frames is also very important. Single-glazed windows have high U values; Research shows that homes with single-pane windows lose 20% heat through them.
There are various types of energy-efficient glazing options. Look for the windows with the best energy efficiency rating, A-rated as standard and if required fully meet the current requirements for building regulations.
Double glazed windows have two panes of glass and have low U values of 1.4, so they will help to keep your house warmer, reduce noise and energy bills
Triple glazed windows have three panes of glass and have low U values between 0.7 -0.8 so are energy-saving and will ensure that your home is warmer, quieter, more secure and will add value to your property.
Triple glazing is popular in countries with cold climates and longer winters, such as Scandinavia. However, if you live in a noisy area, near an airport, school, or busy road, for example, triple glazing will significantly block out the noise to the point of it not being heard at all.
Replacement Windows Costs
The cost of replacement windows varies greatly and will depend on window sizes. The best way to find out what you can expect to pay by replacing your existing windows with new double or triple glazed windows is to contact a professional double-glazing installer for a quote.