Our latest blog article looks at six eco-friendly home improvements that can reduce your bills this winter and the long term.
With winter around the corner, you may wonder how you'll stay warm and cosy without raising an excessive heating bill or carbon footprint this year.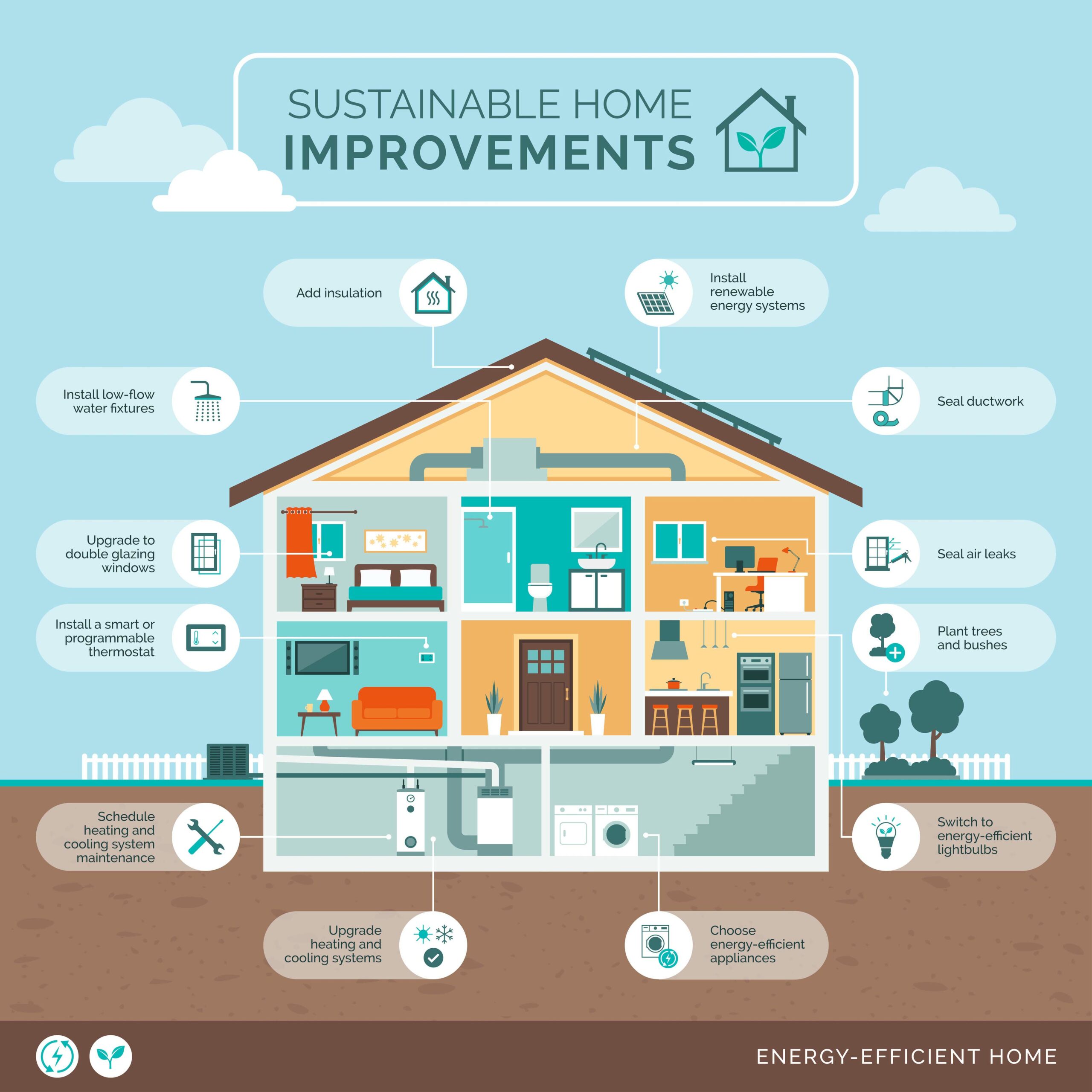 Energy prices continue to rise, and it's becoming more important than ever for us all to consider the eco-efficiency of our homes. But you don't need a complete home upgrade to reduce energy bills. With a few tweaks to your home, you can stay money-savvy, warm and sustainable throughout the colder months.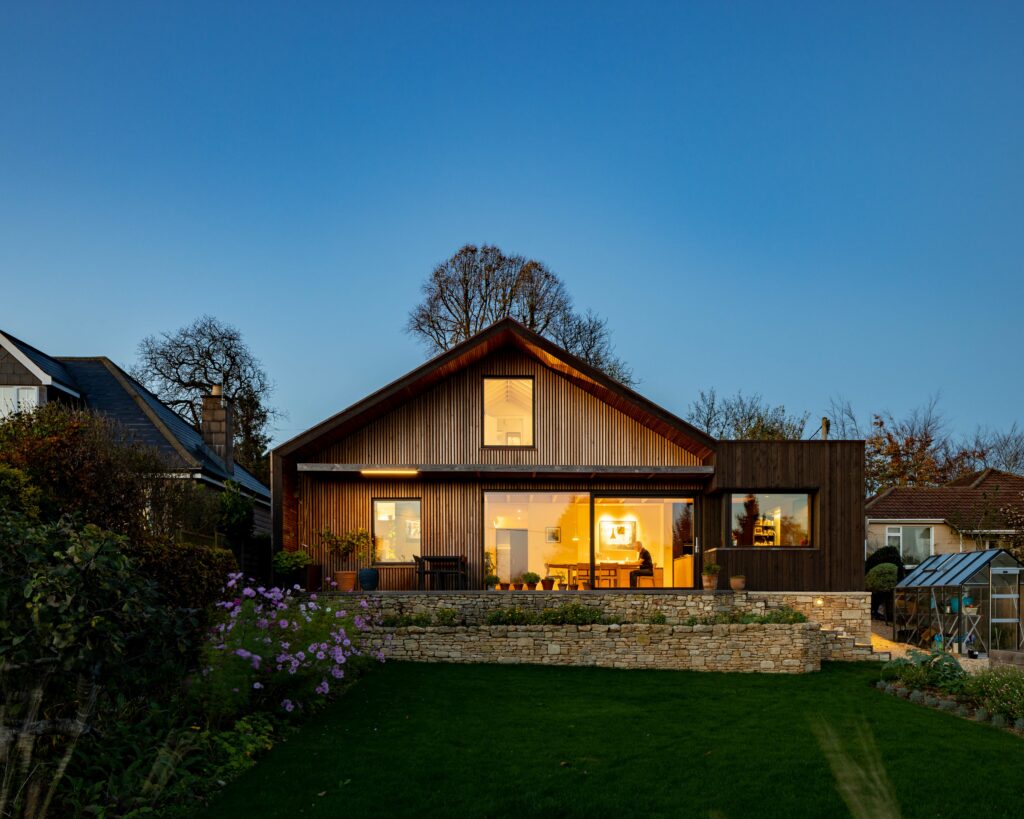 Windows and doors
Houses can lose much of their internal heat through the windows, so if you haven't upgraded yours for a long time, it may be time to switch to a newer model. Windows have energy efficiency ratings, with A++ being the best and E the lowest. For a typical semi-detached house, a set of A-rated windows could save you around £155 a year on your bills.
If you can't stretch to upgrade your windows and doors completely, check that the seals are undamaged and in good condition. Look to fix any cracks where heat could escape, either by replacing the seals or using draught excluders or a thick door curtain.
Insulation
In eco-friendly home improvements, especially in older houses, the insulation could be better for efficiently keeping the warm air inside your home. Adding insulation to your loft can help you save up to £590 a year on your energy bills and prevent almost 1000 kg of CO2 from entering the atmosphere.
This makes adding insulation to your property one of the best energy-saving ways to make your home more energy efficient. For eco-friendly options, look for natural fibre insulation such as wool or cellulose insulation made from recycled newspapers.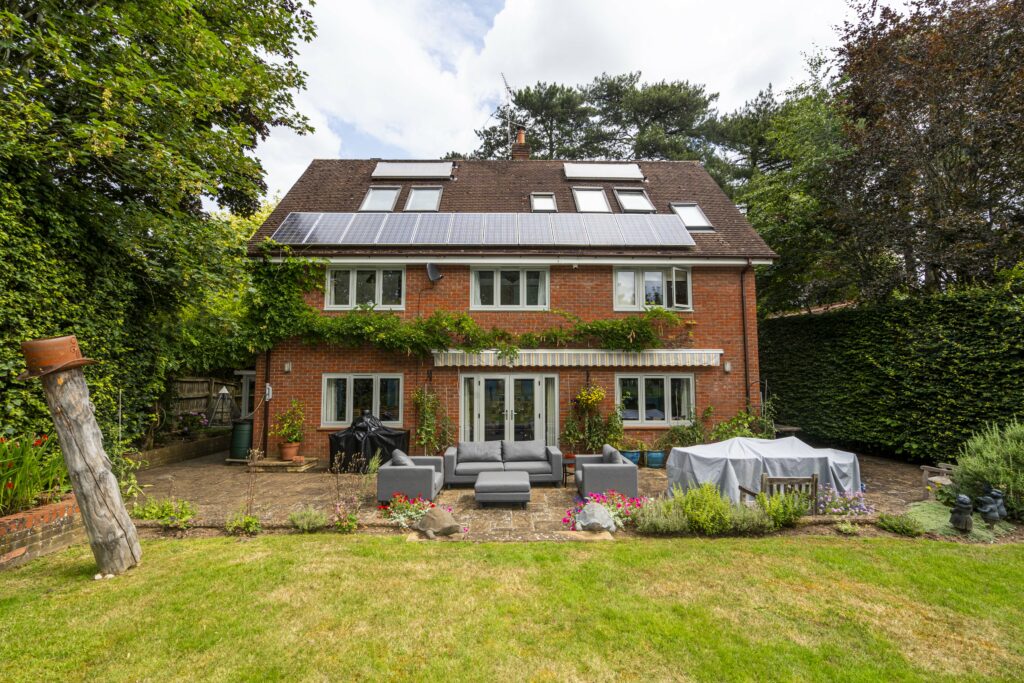 Consider solar panels
Another great eco-friendly home improvement that can reduce your electricity bills is to install solar panels, as you can generate eco-friendly energy and sell any surplus back to the national grid. If you're considering this, look for government schemes and initiatives to help negate the cost of installing solar panels.
Even during winter in the UK, we get plenty of sunlight to make solar panels an efficient option for electricity generation. However, there are some factors to consider to see whether or not your home is suitable for this eco-friendly modification, so be sure to have your property professionally assessed.
Energy-efficient appliances
Modern homes make use of plenty of appliances, but whilst essential, these can add mainly to our bills. Look for household appliances with high energy efficiency ratings to ensure they use as little electricity as possible whilst being super efficient.
Running your washing machine and dishwasher at off-peak times. Rather than use a tumble dryer to dry your clothes, hang them outside or by a radiator, as this can also help chip away at these expenses.
Adjust your thermostat
It's essential to have the heating on throughout the winter. Cold temperatures leave us more susceptible to health issues, and our homes can become damp. This can lead to mould and damage to the building, which results in an unsafe environment – especially for children and older people.
But there are ways to reduce the heat you need to stay comfortable. Turning your thermostat down by just one degree can make a big difference to your overall bills, saving you around 3% of the cost. Wearing extra layers, investing in heated blankets and heating one room at a time with the doors shut can also help you to lessen the time you need your heating on.
Be smarter with your water.
Water is not infinite; a typical household can use around 142 litres daily. To save money on your water bills, simple habits such as turning off the tap whilst taking shorter showers, brushing your teeth, and installing tap aerators can all make a huge difference.
Be sure also to check your boiler, as old and inefficient boilers use much more fuel to heat your water than newer, more eco-friendly models. You can also reduce the temperature on your boiler to save money, making it far more efficient and still providing you with hot water for bathing and cleaning.
Little changes add up.
There are plenty of ways to help reduce your bills this winter, from renewable energy and energy-efficient lighting to ground-source heat pumps. Be sure to look for upgrades and home improvements you can make to your home renovation project to help you enjoy the winter season and be more environmentally friendly.
Double Glazing Costs
If you are starting some eco-friendly home improvements and are interested in Double or triple Glazing costs for your Surrey, Hampshire or Berkshire home, you can request a free, no-obligation quote.