If you're looking for new windows, either in a new build project or to replace your existing windows, you may not consider a seemingly insignificant part of the window. You'll deliberate over uPVC windows versus timber windows versus aluminium windows, colour options, grains, opening configurations, glazing, but the joint? What difference does the joint make?
It's all in the detail.
When a window frame is built, the corners of the frame are welded together to create a very strong join that is weatherproof. The joins are visible.
On a uPVC window, the corner joins are diagonal in appearance with a grooved finish. A distinguishing feature of uPVC window.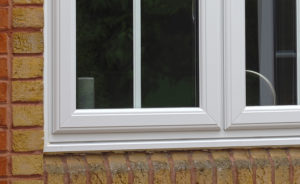 With a timber window, the joints are created when two pieces of timber are joined together at a 90-degree angle, either mechanically or by hand, creating a straight line. Again, this is a distinguishing feature of a timber window.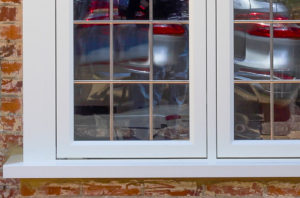 With the ever-growing demand for timber-alternative windows – uPVC windows that look like timber but without the price tag or maintenance of real timber – you now have both options for the corner joints.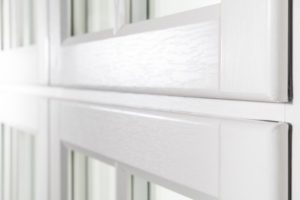 A welded joint is far easier, less time consuming and less money to produce. It's what people know. uPVC windows with welded joints have been mass-produced for 25+ years.
A timber-alternative window has the best of both worlds; the strength of a welded joint on the inside, with the visual appearance of a mechanical joint on the outside. Making sure that mechanical joint looks the part is therefore crucial!
Mechanically jointed frames are only as good as the machine or person creating them! Ensuring the joint lines are dead square is paramount. Evolution pioneered the timber-look joint and create it by hand, and most importantly, do not allow anyone else to manufacture their windows.
There are a few other companies now producing a timber-look joint so it's well worth your while investigating your options before you invest in your window purchase.
Mechanical joints on uPVC timber-alternative doors are also important to get a realistic timber-look door. The mid-rail and corners look so much better with a straight joint!
You may also be interested in reading our blog, 'Timber-Look Joint – The Next Generation in Windows'