If you live in a period property or conservation area you want to create a classic look for your home's exterior, then choosing between Astragal or Georgian bars for your window may be causing you stress. The majority of people who purchase new windows are not aware that there is a difference between these two types of bars, nor do they know what the difference is. Before you make a purchase, take a minute to find out the difference between these two types of Georgian style windows so that you can purchase with confidence.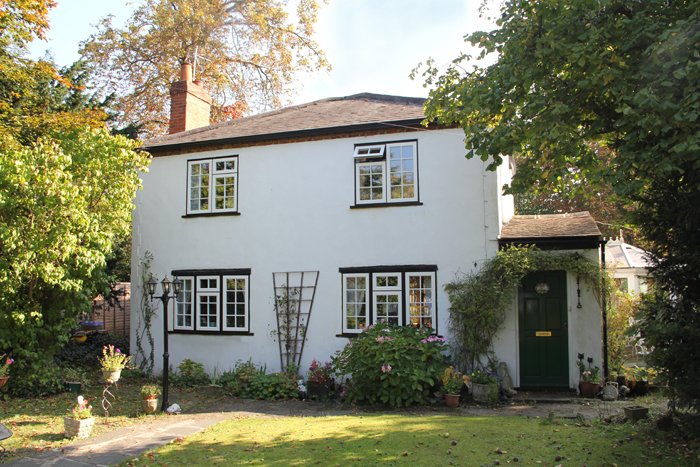 What Makes Georgian Bars and Astragal Bars So Similar?
Both Astragal and Georgian Bars are designed to give casement windows or sash windows a traditional Georgian look. This classic look is made up of lots of small, square window panes that are framed individually to make a larger framed window.
One of the best things about these window styles is that if a breakage ever occurs, you will only need to replace the affected pane rather than having to have the whole window replaced, making both attractive to look at and cost-effective to maintain.
How Are Georgian Bars and Astragal Bars Different?
Whilst these windows look very similar, there are some differences to consider. The biggest difference is that Georgian bars are located on the interior of the double glazed panel, providing you with one piece of glass per window. The benefit of this is that they are easier to maintain, but if breakage occurs, then the entire pane will need to be replaced rather than a smaller square pane.
Astragal bars are fitted in two sets, with one placed inside the window and the other on the outside, giving it a more traditional look and providing the illusion that the glass is separated into smaller panes. To get this authentic look, you should expect to pay more as Astragal bars use more materials to create the finished look. However, the result is of better quality and is potentially worth the outlay for the best aesthetic look.
When Should I Choose Astragal and Georgian Bars?
Opting for barred windows works well in the majority of properties as they are used to add a different look rather than changing the way the window works. Both types of windows are made to high specifications and will provide the same benefits as standard double glazing.
If you want to install uPVC windows, then this will not stop you from having Georgian or Astragal glazing bars as they are widely available and do not have any negative impact on the levels of efficiency provided by the sealed double glazed unit and uPVC frame.
The Benefits of Choosing Astragal and Georgian Bars
If you are keen to install Astragal and Georgian Bars into your window but don't know whether to, take a look at the following benefits to get an idea of what they offer:
They help you to create the look of a period property without having to deal with the problems of traditional windows that let in noise and the cold.
They are easily matched with hardware that offers a period look for an authentic feel.
They are a cost-effective solution that can work to fit any window budget.
They look great in listed buildings when you have permission to install modern but sympathetic windows.
The internal Georgian bar looks great on any style of home and gives windows and doors an elegant finish that cannot be achieved with modern windows.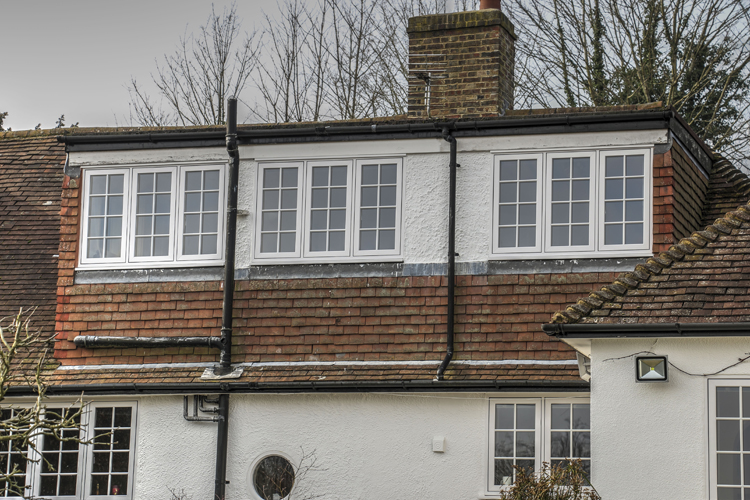 Ready to Buy? Which Should You Choose?
If you have decided to install new energy-efficient period windows and want the finish these options can provide, then you will need to decide which to pick. If you live in a modern property, then you can choose either type of window and be confident that the result you get will make your house look amazing. If you live in a listed property, then Astragal bars are more likely to suit your needs as they offer the external bars for small panes that are commonly found in period properties.
Whichever you choose, TV Windows can fit them in a variety of finishes that reduce the need for ongoing maintenance and make your property look fantastic. Investing in new double glazed windows is not a decision that should be taken lightly, but we will be with you every step of the way to make sure that you are happy with the result. Get in touch today and let us provide you with a quote.