Over the last 20 years, the term "open plan" has been a key buzzword amongst interior designers and builders. As the focus has increasingly been placed on collaborative working, increased family connections inside the home, and creating an illusion of extra space in crowded urban developments, it's easy to see why internal glass walls have become so popular.
Glass partitions are a great way to create the effect of an open plan space while also allowing privacy and structure to co-exist with shareability and making maximum use of architectural features and natural daylight.
Although there are many different options available when considering the shape, size and décor of space, internal glass walls still represent one of the top options when it comes to dividing up open-plan spaces with no interruptions to the flow of energy and natural light.
Window walls (or glass walls) are able to supply everything from a stylish addition to an audio-break, making them just as functional as they are attractive. But where to use internal glass walls to the best effect? Read on to learn more about how they can be put to good use.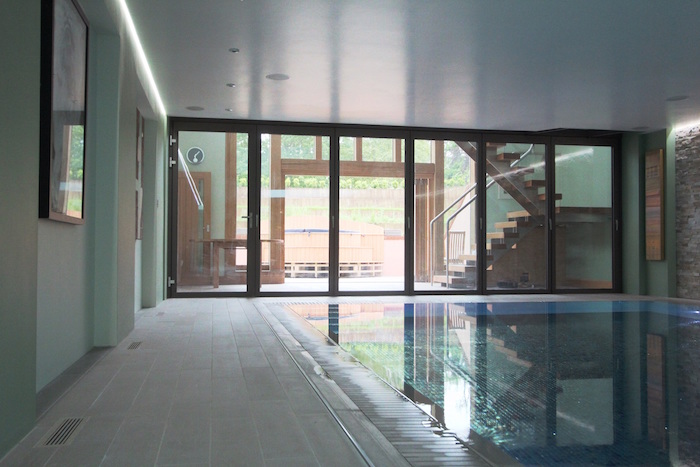 The Perfect Partition
In fact, it's fair to say that internal glass partitions can be used virtually anywhere to great effect. For example, in the office, a glass room divider allows the opportunity to create a reception space or meeting room with ceiling to floor glass walls inside a bigger open plan living space.
Inside the home too, frameless glass partition walls can offer limitless options including sound and smell barriers between the living area and kitchen, or a light-reflecting break between the bathroom and bedroom. They can even be used to create a seamless transition between the outdoors and indoors.
As an added benefit, features, fittings and fixtures in the adjoining rooms like mosaic tiling, natural wooden beams or a feature bathtub can become a focal point in both spaces. The glass partition doesn't even need to be solid glass. It's perfectly possible to use a sliding glass partition to create occasional zoning whenever necessary.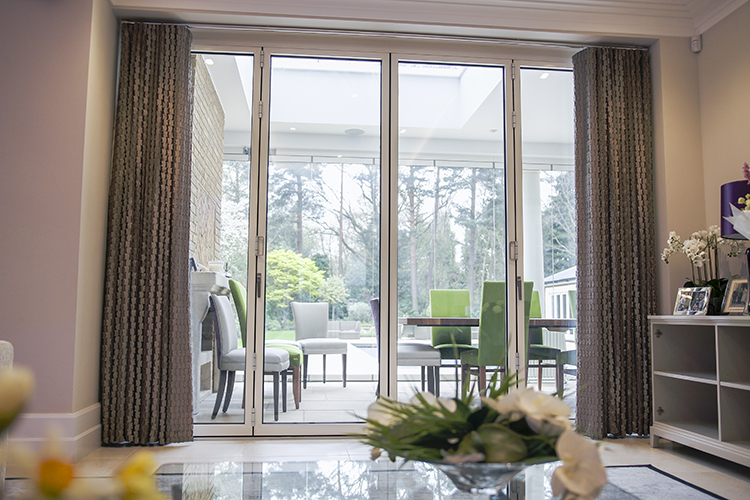 Using Glass As A Balustrade
If a full height ceiling to floor room break isn't right for you, a half-height glass divided in the shape of a glass balustrade could be perfect. It's a great way to zone your mezzanine floor or to create more continuity between your floors if you have a high barn conversion. A single or double glazed glass room divider of this type is also ideal in a space where noise isn't an issue since they provide a very little barrier to noise in-between zones.

A Glass Stair Panel
Another great way to use internal glass panels is to integrate them into your staircase. It's an ideal way of incorporating your stairs seamlessly into your open space while maintaining its natural flow. You have two options – use stair glass panels that allow complete continuity of your room, or make them a stand-out room feature y adding metal fittings, fixtures and struts for a touch of industrial chic.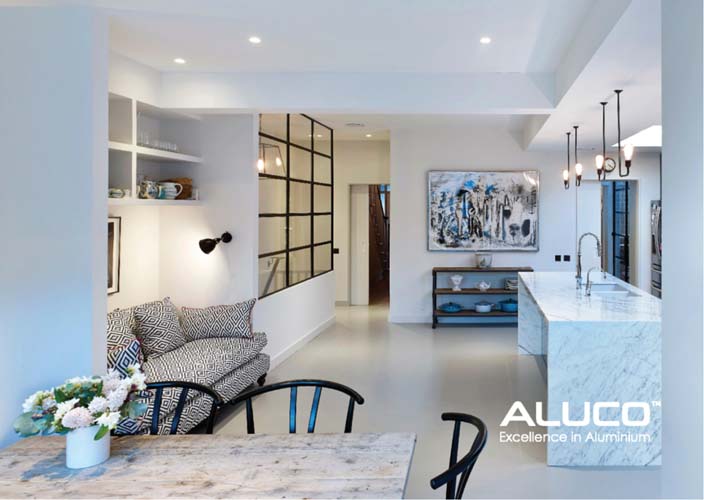 Choosing A Glass Partition
If you've decided that an internal glass wall is an ideal choice for your space, you have a number of options to pick from when it comes to style, finish and colour. For example, you can choose between clear partitions for more subtle zoning or opt for coloured glass to make your interior style pop. Mirrored glass walls help to give the illusion of even more internal space while opting for a frosted glass panel can create more privacy in a space that demands it – for example an en suite bathroom or meeting room.
Another interesting way to use internal glass walls to create an attractive and unusual design effect is to add fabric interlayers to the glass wall. You can integrate patterns, texture or colours from elsewhere in the space to create a truly coordinated and stylish look while zoning your space, or even go for a customised design.
Above all, when you're choosing an internal glass wall, it's best to choose laminated toughened glass. Whether in commercial spaces or private homes, it's a good idea to opt for this choice in case an accident occurs – you don't want the glass to shatter into countless dangerous shards on impact. Laminated glass is also essential for balustrades and stairs for added safety for users, and is designed to stand the test of time.
If you're ready to find out more about using internal glass walls inside your commercial space or private property, contact the Thames Valley Windows team today. We have a stylish double glazing showroom based Bracknell with a range of aluminium bifolding doors, framed glass doors and sliding doors.