Are you considering replacement double glazed windows for your home or you're choosing windows for new build project or home improvement renovation? You'll need to consider which window frame material is right for you and your home, be it wood, uPVC, aluminium, or composite windows.
To help you choose we've collated a few FAQ's from homeowners in Berkshire, Surrey, Hampshire, Oxfordshire and Southeast which may help you decide on the most popular types of window frame materials  available and their benefits: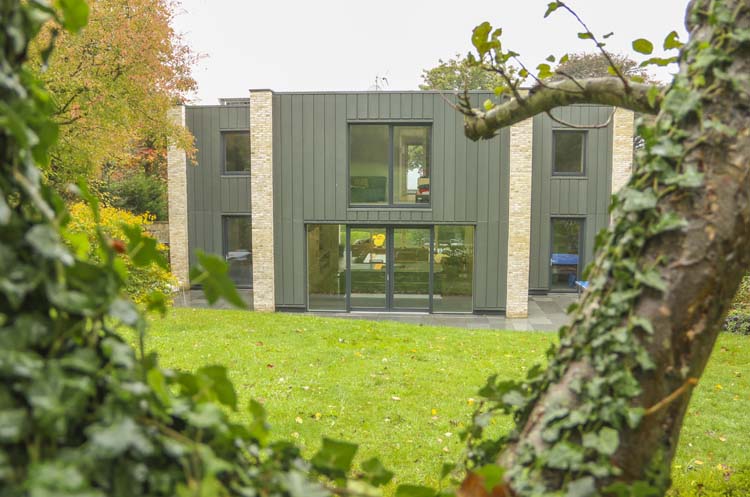 What types of window frame materials are available, what are the pros and cons of each?
There are a variety of different window frame materials available, ranging from timber and aluminium to composite and uPVC.
A uPVC window is one of the most popular choices; they are often a cost-effective option, non-corrosive and durable and are a favoured choice by many homeowners. They are available in an array of colour and wood grain finishes. They can be manufactured with mechanical joints for a more timber-like appearance to suit all tastes and property types.
For an on-trend industrial look, aluminium windows are a perfect choice. Lightweight and durable, aluminium windows generally have ultra-slim frames which maximise the glass area, and allows natural light to flow in your home; however, thermal performance tends to be lower.
Wooden windows are a popular choice for properties in conservation areas not only are environmentally sustainable; they're robust and durable and can be painted or stained to any desired colour. However, wooden windows are often more expensive and can require more regular maintenance with the likelihood of retreating and painting over time.
There are many high-performance contemporary glazing products available on the market. Composite products of aluminium and timber combine to provide ultra-thermal performance and modern styling. These products are typically Tilt and Turn operation which allows for bigger openings and larger glass areas.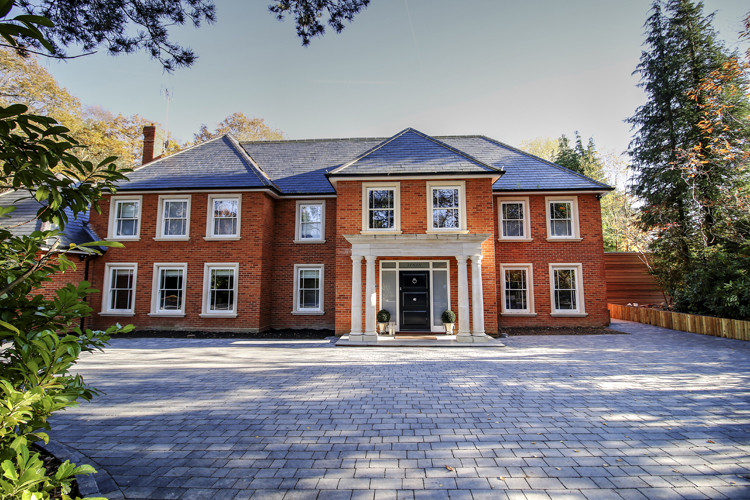 · What maintenance is involved in each of the different types?
A regular window cleaning cycle every six months is advisable to ensure your windows stand the test of time. Removing bird droppings immediately is important as the uric acid in the droppings can cause permanent damage to wooden windows. Clean debris from the exterior and interior, open the windows and brush off dirt, cobwebs and dust, wipe all surfaces available, i.e. corners where spiders or other insects like to hibernate. Remove dust or grime from weather seals and ventilators to prevent any blockages or ventilation around the frames. Lubricate every moving part of your doors and windows, i.e. hinges and handles with oil (WD40).
– Timber
In terms of the finish of the frames, this should last a minimum 5-10 years, but over time a new application of the paint or stain finish will be required to maintain a 'new' appearance.
– uPVC and aluminium
uPVC and Aluminium windows require no maintenance in terms of any painting. Still, general maintenance, as mentioned above is advisable to get the best life span out of the moving parts which will be where you will experience any failure.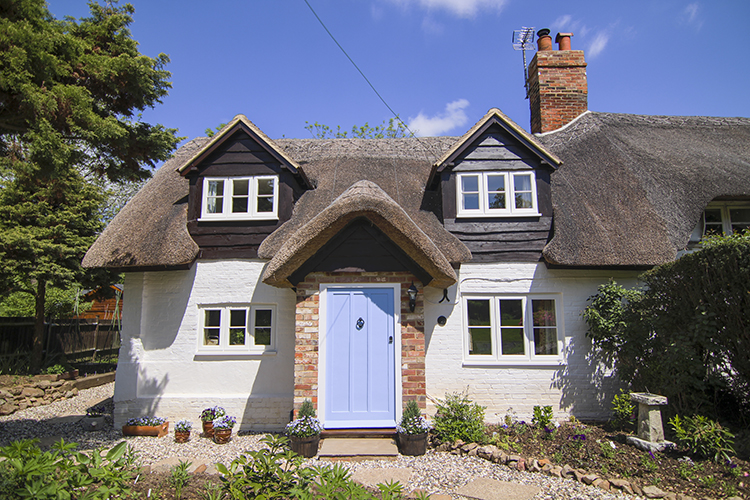 · What style of windows would best suit a country property?
The ideal choices for window frame materials in country properties are traditional Timber, Aluminium and heritage. With increased colour and finish options, uPVC is also now a realistic alternative.
· What about colour options? Any Window colour trends you see right now?
For contemporary properties, or just those trying to achieve a modern look, anthracite grey and black are very popular; however, heritage colours and Farrow & Ball finishes are also on-trend and can complement either a contemporary or period property.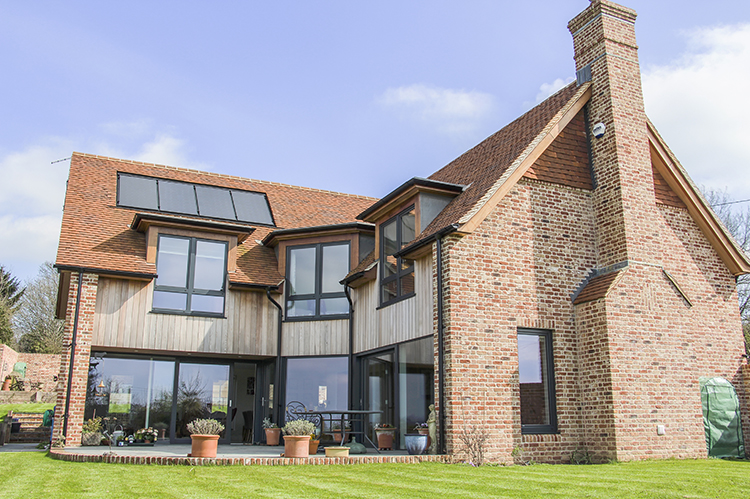 · Are there any other ways to personalise your windows?
There are a few options available to personalise your windows. Choose from Georgian bars or leaded designs and stained plain or frosted glass. It's also possible to mix and match handles, with options including chrome, brass, black or stainless steel.
· Should you be governed by previous window frame materials/style when replacing
It's important to note that although there are cheaper or alternative window frames out there, all properties have a face value, mainly traditional houses. Don't underestimate the impact of replacement window choice on the property's overall look. Keep the style of the house in mind, as the wrong windows can devalue the property's value or reduce its appeal. In the long term, it is best to keep or restore the property's authenticity and add value rather than cut corners.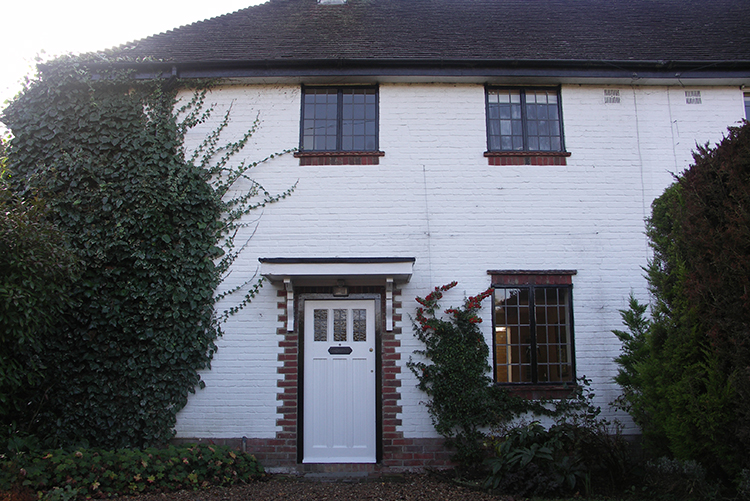 · Is it easy to repair existing windows? or more cost-effective to replace?
Depending on the existing windows, there would always be options on the repair, but as with anything, this would need to be looked at on a cost vs reward basis. If the windows are old, will a repair give you significantly more lifespan, and what would the cost be vs replacement, which would also likely add improved performance and reliability?
· Do windows improve your property value?
Replacing windows and doors involves a significant cost and investment, so a house with well-maintained windows, which are in keeping with the properties character is likely to have much more appeal to buyers than a property with windows that do not match the property's overall look and are in poor condition.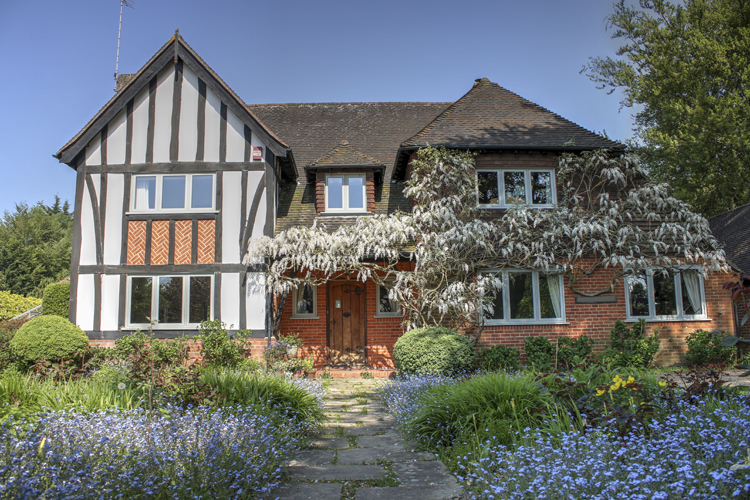 · Can you give a general overview of the costs for replacement windows?
To discover our double-glazed window prices now, call 0800 181 698 and request a free no-obligation quote! Or contact us online and arrange for an appointment at our showroom or your home!
If you're struggling to visualise what new windows will look like for your home, then Thames Valley Window Company offers a unique, one-of-a-kind architectural 3D visualisation service. Short of actually seeing the finished project, this will be your best chance at seeing how everything comes together. It will give you plenty of opportunities to change your mind, switch different window styles, and know that your decision is the right one.
Don't forget to consider your glazing options. Triple glazing is soundproof, so they create a calm, peaceful home to relax in. Single Glazed Windows tend to lose 20% heat, so opt for energy-efficient Double or Triple glazed windows, if budget allows, for better insulation, which will help reduce your energy bills too!