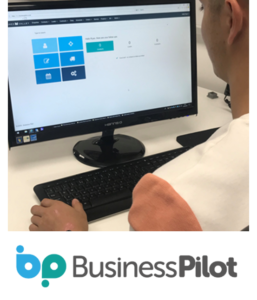 Here at Thames Valley Window Company, we pride ourselves on the success of each and every project ensuring we advise, design and deliver the best solutions, and that's why we can shout from the roof tops and celebrate the amazing reviews from our customers.
We know our industry only too well, having specialised in double glazing windows and architectural design projects for more than 30 years. We love what we do!
So, we asked ourselves, why not manage our customer's expectations to the highest possible level, ensuring we look after them and guarantee their journey with us is impressionable and quite frankly, the best they ever had.
As most companies do, we always put our customers first! We felt it was time we advanced with a bespoke business management system that allowed us to manoeuvre above and beyond with our customers.
There's no hiding from the fact that a good CRM system helps companies stay connected to customers, streamline processes, and improve visibility and profitability.
In one instance, choosing CRM software is a bit like proposing marriage, you'd better be sure you'll get along since you're in it for the long haul, barring a costly and bitter divorce.
Unlike a real-life bride or groom though, the CRM software vendor you fall for isn't likely to turn down your proposal. The onus is solely on you to evaluate the options and select the one that's right.
The secret to happy ever after is choosing the right partner.
Our previous system was onerous and out-dated so as a result Thames Valley Windows has invested in a bespoke business management system using business-centric, cloud-based technology called Business Pilot. Business Pilot shares the same values as Thames Valley Windows that are dedicated to customer service and we are confident that we are keeping our business as efficient and attentive to our customers in every way.
The beauty of this custom built, state of the art asset is that it is configured out of the box giving complete transparency on performance. It allows unique insight, enabling us to run our company from front to back with no large customisation and implementation costs, meaning we don't pass these onto our customers.