The COVID lockdown has inspired homeowners into renovating their home. If you are upgrading to traditional windows as part of a renovation project, then our lastest blog article will be of interest to you.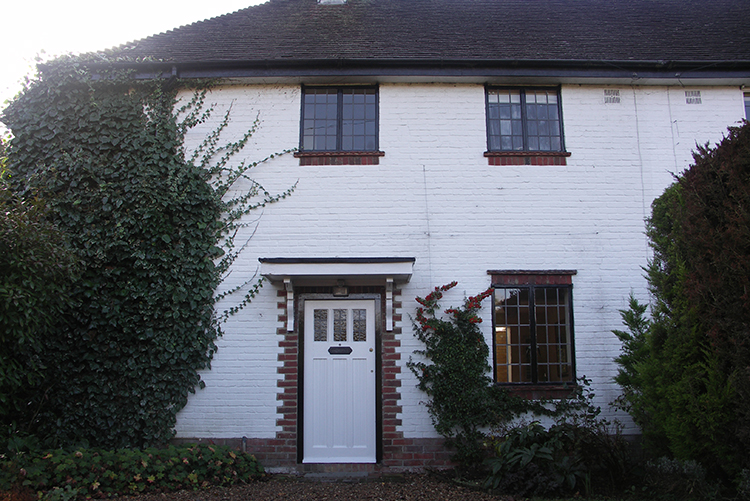 What do you need to consider from a Building Regs/FENSA perspective? What standards do your new traditional windows need to meet?
From a Building Regulation/Fensa perspective there are a few key points to consider when installing new traditional windows.
Firstly, you'll need to get planning permission if your property is listed, to approve the material or style and dimensions of the window frames. You may also have to obtain planning permission if the property is in a conservation area. Typically, you will also need to ensure that your windows meet current building regulations. However, in listed properties, the aesthetic is the priority, and in certain situations, single glazing is still insisted upon by the local authority.
Replacement windows from a certified supplier should all come within the range of the Building Regulations. If you're planning on installing replacement windows or doors yourself, then you'll have to ensure they comply with thermal performance standards. It is worth noting that double glazing installers that are registered with FENSA can Self-Certify. Suppose you are planning on using a window company that is not registered with FENSA or installing them as part of a building project. In that case, you must get the local authority building officer to inspect and certify the work.

What are the typical traditional windows and frame materials for renovation projects? Of course, timber is the obvious choice, but what finishing options are available? (e.g. factory-finish or spray finish – is this better than finishing by hand?)
The typical choices for a traditional property are casement windows and for a period property sash windows. When choosing frame materials for a renovation project, then Aluminium, Timber, and heritage Crittall style are a perfect choice. With increased colour and wood grain finish options, uPVC is also now a realistic alternative.
When using modern Timber products, a factory finish is typically better than finishing by hand. When a window is 'factory finished' it should mean that it has been constructed in climate-controlled conditions. It is important that the humidity levels and the temperature is regulated so that the timber remains stable. This means the windows are less likely to suffer from any twisting or warping due to drying out. Microporous paints also allow the wood to breathe, wood is a natural product after all, and these prevent the paint from lifting and splitting.
Is any specific type of timber (softwoods, hardwoods, etc.) typically used for window frames? Are there different options for homeowners working with a bigger budget, perhaps?
The types of timber we use at Thames Valley Window Company are Oak, Hardwood and European Redwood varieties. Hardwood has a greater density and a prominent grain that creates the authentic 'timber' aesthetic when using stained finishes. However, the warranty levels on engineered Timber windows tend to be the same for hardwood and softwood, and with painted finishes, it is harder to tell which is which. Hardwood is generally more durable than softwood to knocks and damage so is a recommended choice for front doors which can suffer knocks and bumps in everyday use.

Are there any obvious issues when it comes to installing new windows as part of a traditional renovation project? (e.g. blown double glazing). What is the solution to this common pitfall?
Buying quality double glazed windows from an accredited and trusted approved glazing company can help prevent issues and faults that occur in lower quality windows. Look for industry recognised standards such as GGF Membership or BSI accreditation. Beware of unaffiliated associations/memberships with no regulation. Regular maintenance and after installation services from your double-glazing window supplier can help to identify any early problems and extend the life of the units.
Leaded sealed units are more prone to failure.
Astragal/Face-Fix Georgian bars reduce risk of blown double glazing over individual panes as there are fewer units required.
Water or weather damage is a common cause for broken down seals that cause blown windows.
Non-engineered timbers tend to split and move more which can lead to water ingress and can cause blown windows for a reason, as mentioned earlier.
Do you have any tips for reducing costs for the supply of your new windows?
One option to reduce cost is to choose lower-cost traditional windows at the rear of the property, i.e. Timber windows at the front and uPVC windows at the back. This will maintain the 'street scene' of the property but reduce cost and maintenance where the look is not so obvious.
Similarly, you can look to focus or maintain any key features, I .e.at the front of the property use leaded or Georgian bar, and a plainer style at the rear.

Do you have any additional advice, not mentioned above that you think would be useful to renovators
An obvious way to keep the cost down is to use cheaper products or window designs; however, all properties have a face value, particularly traditional houses. Don't underestimate the impact of replacement window choice on the overall look of the property. Keep the period of the home in mind, as the wrong windows can devalue the property value or reduce its appeal, which does the same thing. In the long run, it is best to keep or restore the authenticity of the property and add value rather than cut corners.
Thames Valley Window Company, offers a unique, one-of-a-kind architectural 3D visualisation service, short of actually seeing the finished project, this will be your best chance at seeing how everything comes together. It will give you ample opportunity to change your mind, and to switch different window styles and know that the final decision you make is the right one.