With the demand for minimalism in windows and doors, one of the questions we get asked is about double-glazing thickness?
Architectural and interior design has evolved over the last 18 months to meet the needs of homeowners and architects. It's all about open living spaces with unobstructed views and seamless connection with indoors and outdoors.
While glass continues to be the prominent building material in new builds, home renovations or extensions, the demand for large minimalist windows and doors with slim sightlines is the leading contemporary design trend for 2022.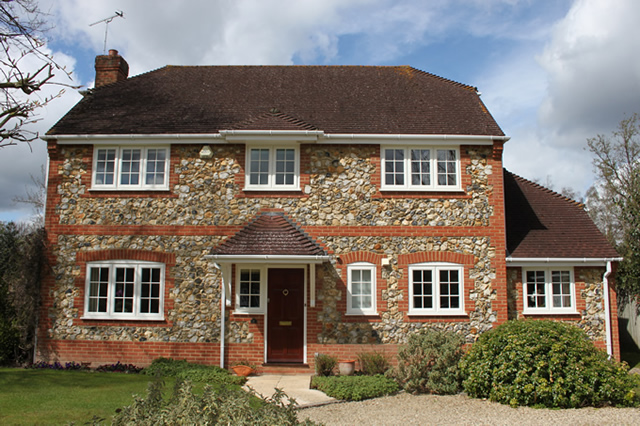 What is the Thickness of Double Glazing?
The most popular choice of windows for homes is double glazed windows due to their undeniable efficiency at saving energy and heat loss and keeping homes better insulated.
Although most homeowners have double glazing, very few know the thickness of double glazed units.
First of all, it is important to know that double glazed windows are not exactly made of just thick panes of glass.
Double glazed windows comprise two glass panes that are separated by a gap to create an insulating barrier and reduce heat transfer between the inside and outside of your property.
The inner glass pane is low -E (low-emissivity) as this reflects heat back into the inside of the room.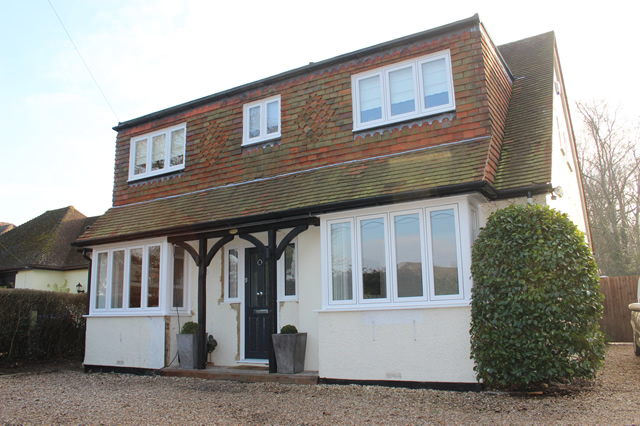 Modern double glazing is filled with krypton or argon cavity gas rather than air as it offers a higher insulation level. Both these gases have low thermal conductivity, so it helps to make the windows more energy efficient by trapping more heat.
Generally speaking, each pane of glass is about 4mm in depth.
You can, of course, have thicker panes of glass for added heat and acoustic insulation; however, both panes of glass have to be of the same depth.
Then, the space, also known as the warm edge between the panes, can vary between 6mm and 20mm overall in thickness.
The bigger the space between, the better the thermal and acoustic insulation performance.
The use of a warm edge spacer bar within double glazed units helps to reduce condensation.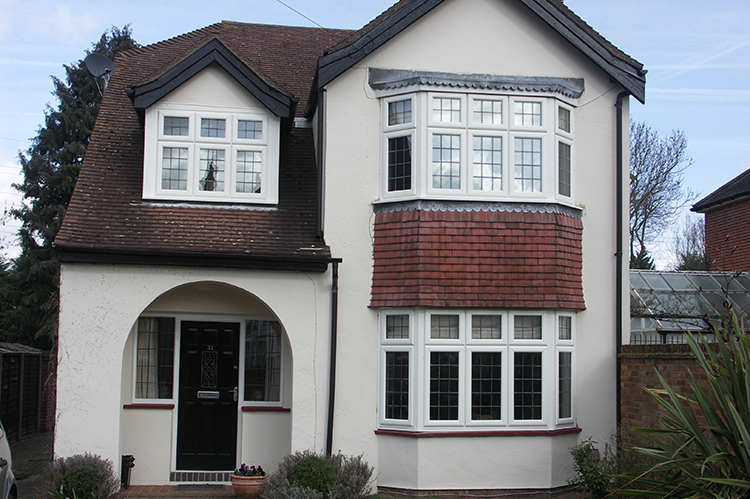 We have listed some standard configurations representing insulating glass thickness, cavity depth, and glass thickness.
14 mm (4-6-4)
16 mm (4-8-4)
18 mm (4-10-4)
20 mm (4-12-4)
22 mm (4-14-4)
24 mm (4-16-4)
28 mm (4-20-4)
U-values are also an important factor in glazing and are rated according to their ability to prevent heat loss. The lower the u-value means less heat escaping and lower energy bills.
Does double glazing make a difference?
Yes, high-quality double glazing with a low -E coating does make a difference in energy efficiency. Of course, for the double glazing to work efficiently, a home's heating system needs to be up to standard.
If you build a modern low, energy new build and want maximum thermal insulation, triple glazing with a U-value of less than 1 w/m²Kk is the better choice.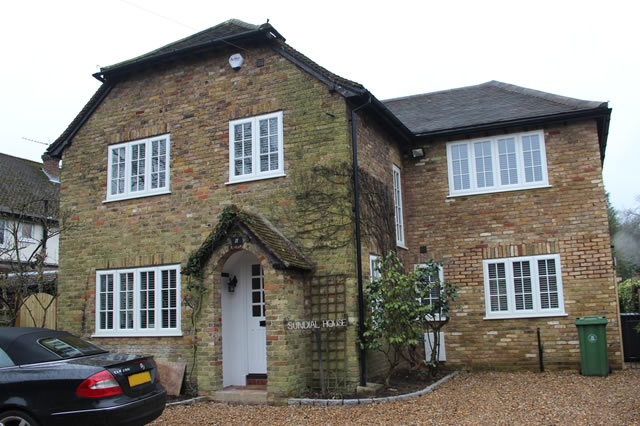 Which windows offer the thinnest depth?
Due to aluminium's strength and weight ratio, double glazed aluminium windows can be manufactured with an overall depth of 14mm.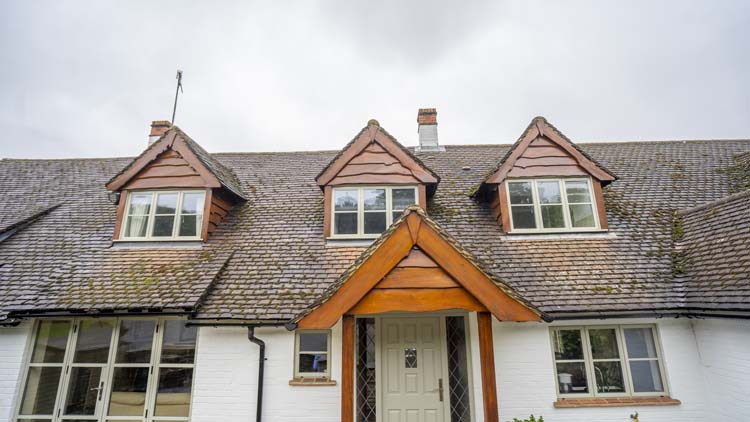 At Thames Valley Windows, all of our highly efficient double glazed units comply with Building Regulations for improved thermal insulation.
They incorporate the latest warm edge technology, insulating inert gases and low E glass. They are also suitable for most existing single glazed openings.
If you are interested in replacing your windows with new A-rated double glazing, contact us today for a free no-obligation quote.