Our designer Sean attended the Energy Saving Home exhibition at Oxford Town Hall last weekend. He had an enjoyable day meeting new clients to discuss the benefits of sustainable, energy-efficient timber and triple-glazed windows and doors.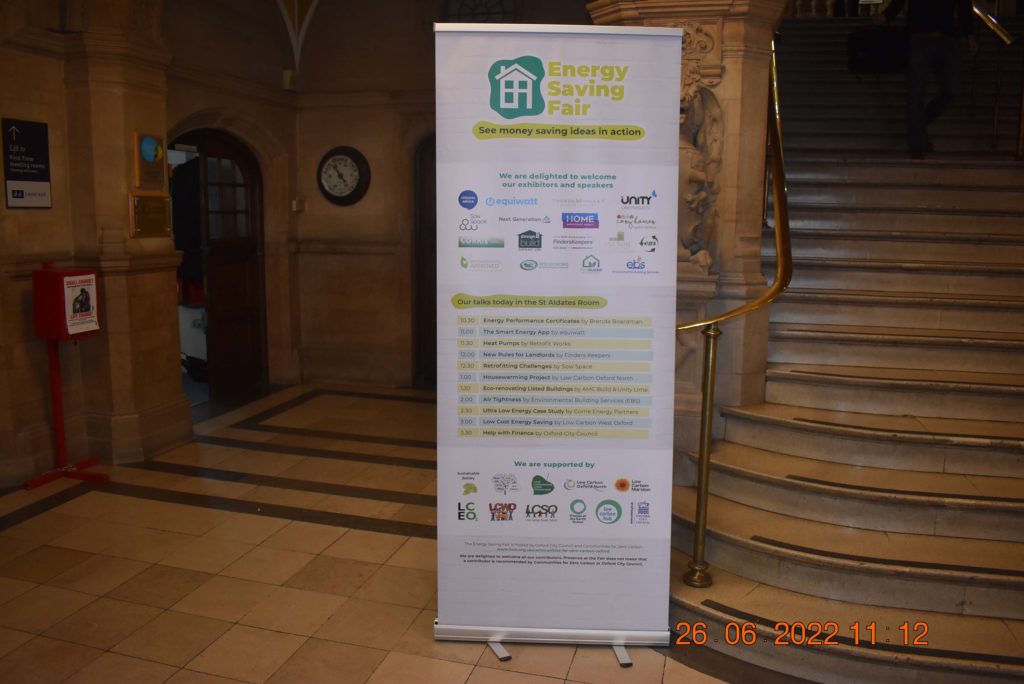 Communities run Energy Saving Homes (www.energysavinghomes.org) for Zero Carbon, a collaboration between Oxford Friends of the Earth, Low Carbon Oxford North, Low Carbon West Oxford, Low Carbon East Oxford and Rose Hill and Iffley Low Carbon. The Low Carbon Hub funds the project.
The project's objective is to inspire action, from the minor measures which will conserve energy and save money on bills to deep retrofits.
There were various workshops throughout the day on multiple subjects such as low-cost energy-saving measures, Insulation, Heat pumps, Double/Triple glazing, Solar panels, etc.
The Energy Saving Fair showcased examples of energy efficiency options and renewable generation for homeowners and landlords. It provided professional advice on ways to improve energy efficiency and phase out fossil fuels for homeowners and tenants who wish to reduce fuel bills and encourage landlords to make their homes more energy-efficient.