When it comes to buying high-quality replacement windows and doors for your home, it is a major investment that can cost thousands of pounds for the quality and style that you're looking for. With so many double glazing companies out there offering window and door installations, it can be hard to decipher exactly who to choose and trust, whether you are looking for cost-effective uPVC windows, aluminium tilt and turn windows or traditional timber sash windows you will want are the best price for your window quote for your home improvement project.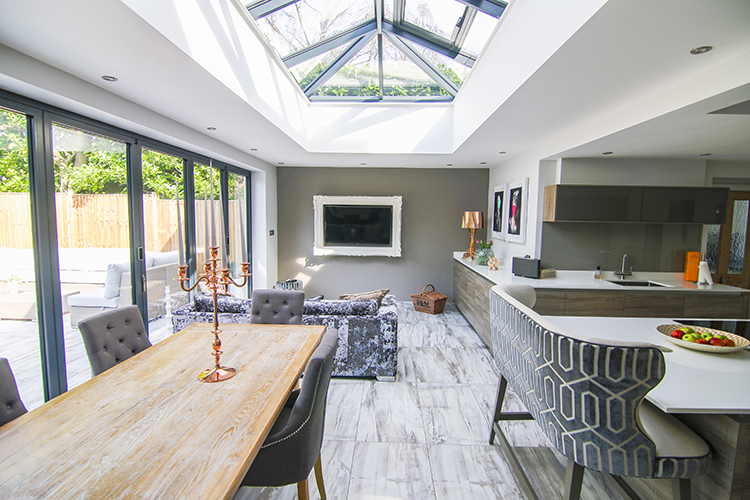 1. Search out multiple providers
In your local area, it's likely that there are at least 3 or 4 window and door installers who will provide you with exactly what you're looking for. Searching just a few more miles out, or even a national supplier, you will find at least 10 other companies who can complete your window installation.
Search out their credentials, find out how long they have been in the business, what kind of reviews they have from previous customers and the qualifications they hold. All of this information will allow you to be prepared when you come to receive the window quote, and you can compare and contrast suppliers and line that up with a value for money.
2. Don't just use sole traders
Too often small individual traders can seem like the best option due to their lower costs and the fact that they are local, however, their choice of windows and doors, and the ability they have to install these features is likely to be limited. A small independent glazing company is usually more trustworthy, and if they have a full website that you can find out more information from and a dedicated sales office, then you feel in better hands.
What's more, these companies are more likely to be Fensa accredited and reliable as they have to have all the approved paperwork completed properly and are more likely to use the correct channels and procedures when it comes to home installations.

3. Make use of free Window quotes
Just about every window installation company will offer a free quotation on the work to be done. With such a quotation, you are likely to have a representative visit your home and discuss the various options of style, quality, energy efficiency and much more.
They will be able to provide samples of previous work done in picture form, hold physical samples of the material and colour choices, and some may even have a laptop or tablet where you can have the actual windows you want to be visualised in 3D onto your property to give you the best idea of what to expect. Remember these window quotes are free, and you can have as many as you want from different companies and there should be no pressure.

4. Compare the prices on offer
Perhaps the most important factor will be how much the installations will cost altogether, as you have probably saved up your hard-earned cash over a long period to be able to afford the windows and doors. The cheapest price may seem tempting, but it may not always be the most satisfactory option if the installers don't have the best qualifications or experience.
Likewise, the most expensive window quote may not reflect the actual quality of work, and there are many conmen out there who will charge extortionate prices for the work at hand. Keep a list of all of your quotes and weigh them up when you've had enough of them to get a good picture of the whole work to be done.
5. Be prepared to make sacrifices
Windows are usually priced by size, so if you are looking to save money then simply reduce the window size accordingly so you aren't paying as much. You may even decide to just brick up a window that isn't providing much light, and in doing so save yourself hundreds of pounds.
You don't always have to have all the fancy options such as leading and triple glazing, and when you add these features to multiple windows on your home it can add up to thousands, compared to regular, plain double-glazing which will have exactly the same effect of keeping your home warm.

6. Always try to haggle
Not everyone is cut out for haggling down prices, however, if you've found the company that you want to work for you to install all of the windows, you have the upper hand and can say you'll sign then and there if they reduce a few hundred pounds off the final price. Most of the time a company has wiggle room like this and will concede to make a deal.
A reputable company will not reduce too much money off the final price though as they may have costed everything properly and stand by their high standards and price tag for the quality and experience they feel they deliver. They will already know what their competitors are charging. Saying that you aren't sure of the price as it stands and you will need to wait to make a decision should be enough for the sales representative to compromise and take a sum off the final price.
Thames Valley Windows is a family-owned and managed company with more than 35 years of experience and a reputation that ensures the majority of our business is from referrals we are proud to have achieved over 400 reviews on Trustpilot.
Our 10-year guarantee is standard on all our replacement windows, doors and conservatories, you can see many of our projects online here. We have achieved ISO 9001 certification and are fully compliant with all the relevant industry bodies including GGF and FENSA. We also hold the BSi kitemark for quality installations and surveys. You can read more about our accreditations here.
Contact us today for a free no-obligation window quote