There are many distinct types of window shapes to choose from. They offer more architectural interest than rectangular windows. Over the last eighteen months, they have become an increasingly popular design feature with homeowners, architects and interior designers within both modern and traditional properties.
One of the big trends we see in the home interior is using large shaped windows with minimal frames to offer large expanses of glass to provide panoramic views and bring the outdoors in.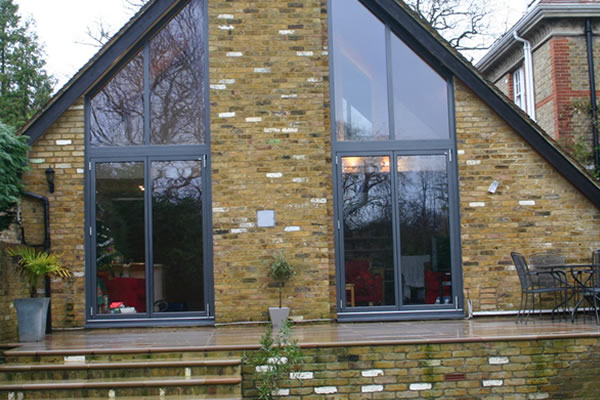 The most popular minimalist window shapes are rectangle or square, as they blend well with the architectural structure of many property eras and styles.
Windows are a crucial feature of a building that helps to improve energy efficiency, bring natural light and fresh air into living spaces and adds visual appeal to a home.
Depending on where the shaped windows are going to be positioned is an essential factor in the performance in terms of security, insulation and opening mechanism.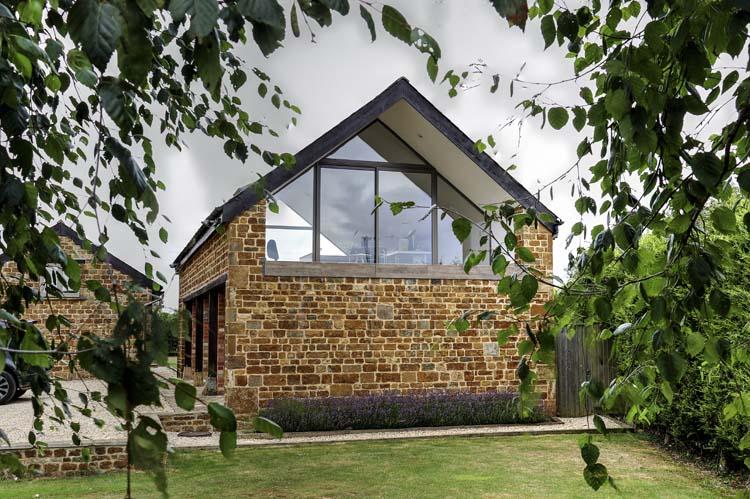 The on-trend obsession with mid-century modern interior décor is all about emulating the look of properties built in the middle of the 20th century. From sweeping geometric lines, futuristic shapes, and dark frames have seen many homeowners in Berkshire, Buckinghamshire, Hampshire, Surrey embracing the splendour of the Midcentury and Art deco window shapes!
Whether you are considering an arched shaped window, round or pentagon window for your home renovation or new build in Berkshire, Hampshire, Surrey and beyond, here's a glossary of the most popular window shapes.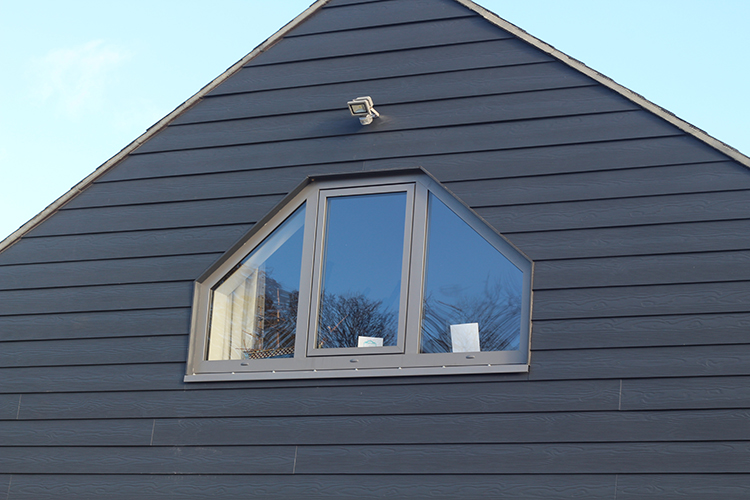 Best Geometric Window-Shapes to enhance the interior and exterior aesthetics
Arched window
The ancient Romans first used a historic innovation of arched windows to provide structural support and light to tall buildings. Arched windows, also known as a radius window, add a mysterious and ancient décor and focal point. Whilst no longer needed for the support, they are a popular choice for period home renovation when historical authenticity and elite character are desired.
The simplistic curved and symmetrical clean lines of an arched window create a softer aesthetic and add grandeur to hallways, improving the interior ambience with daylight, sleek design, and natural beauty.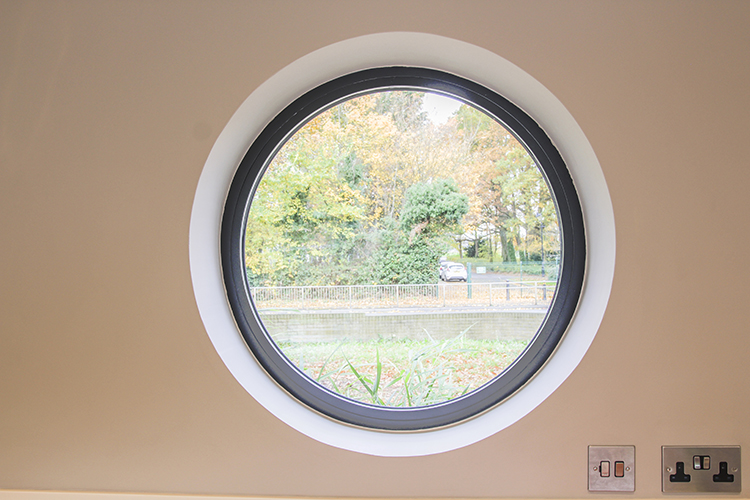 Round Circular Window
Round windows, also known as portholes, became a primary feature of the 16th century within Renaissance architecture.
Round windows hark back to the Victorian and Gothic period and are now back in trend in the 21st century and are one of the most sought-after window styles for both contemporary and traditional homes.
The elegant curved shape and symmetrical design of a full circle window add a sense of harmonious ambience to living spaces. Popular window choice for bathrooms, stairways and entrance halls, or for smaller areas such as closets to add more light.

Half-round window
Also known as semi-circles, are a popular feature above entrance doors or as a transom over a rectangular window. They also look stunning as a stand-alone design with glazing bars for a traditional design that never goes out of style.
An elliptical window is similar to a half-round window but wider with straight sides and work well above French doors or large window combinations in living or dining rooms for a peaceful living environment.
Oval windows are similar in shape to an egg and a sought after hallway feature in cottages and period properties for adding an eye-catching decorative detail.
Window shapes with odd angles have many names from triangle windows, gable windows, raked windows or slating windows; we take a closer look at the styles.
Hexagon Window
They are also known as hexagonal or honeycomb windows with six sides and angles charming with vintage and edgy retro vibes that resemble a bee cell. A hexagon window was a primary feature within attics in the 19th century.
Pentagon windows give a touch of balance and wholeness into your building and are versatile in design

Equilateral triangle and Palladian Window
All three sides of an equilateral triangle window are the same length and represent inspiration, optimism, and expression.
The Palladian window, also known as the Venetian window, was designed in Italy in the 16th century. A sophisticated choice, the large glazed areas illuminate the living space and add a unique and distinctive personality to your home.

Trapezoid windows
Trapezoid windows are a stunning architectural feature to modern or rustic homes that maximises the views and allows abundant light and air to flow into the property. They are also known as angle-top or angle-bottom windows.
They are designed and installed near a pitched roof and follow the slant of the slope, perfect for gable ends or dormers. They can be aligned above a single and double-hung window.
Single-hung is ideal for narrow spaces as these do not open outwards. On the other hand, double-hung is much more functional and easier for maintenance.
A trapezoid window can align above bi-fold or slimline sliding doors for a statement feature with the wow factor.
Hopefully, this window shapes glossary has been helpful with the different window options. However, you may be interested in our blog article Types of Windows, which features casement windows, bow windows, bay windows, transom windows, to a stunning picture window, that can all add to the aesthetics of a property.

Bespoke Window shapes in a wide range of colours and designs.
From bespoke curved windows to custom triangle windows. Every custom-made window is designed and manufactured to your requirements! Available in a range of window frame materials from uPVC, aluminium, timber and composite, in an array of colour options. Double or triple-glazed window panes with the option of decorative glazing and elegant window furniture, the styles and designs are endless.
Whether you have a contemporary, traditional or period property, a bespoke geometric shaped window will become a beautiful focal point in your interior decor and exterior wall.